European Commissioner for Education, Culture, Youth and Sport Tibor Navracsics paid a visit to "Mihailo Petrovic Alas" School at the beginning of his two-day visit to Serbia. Along with the European Commissioner, the two classes applying an innovative teaching approach were visited by Head of the European Delegation to the Republic of Serbia Sem Fabrizi and Minister of Education, Science and Technological Development of Serbia Mladen Šarčević.
They first visited a classroom where first-graders participated in a workshop based on the project teaching method and covered a teaching unit by playing.  The Commissioner, the Ambassador and the Minister could hear straight from the students how interesting this learning approach was to them.
The visit continued to the digital classroom, where the sixth and seventh-graders studied the basics of using computers and internet. The pupils of this Belgrade school have achieved great results in competitions in entrepreneurship, a competence which has been studied of late by combining knowledge from several different school subjects.
"The best investment in our future is education, as the level of competitiveness in modern society can be determined by education. This is why the EU supports education reform in Serbia," Commissioner Navracsics stated.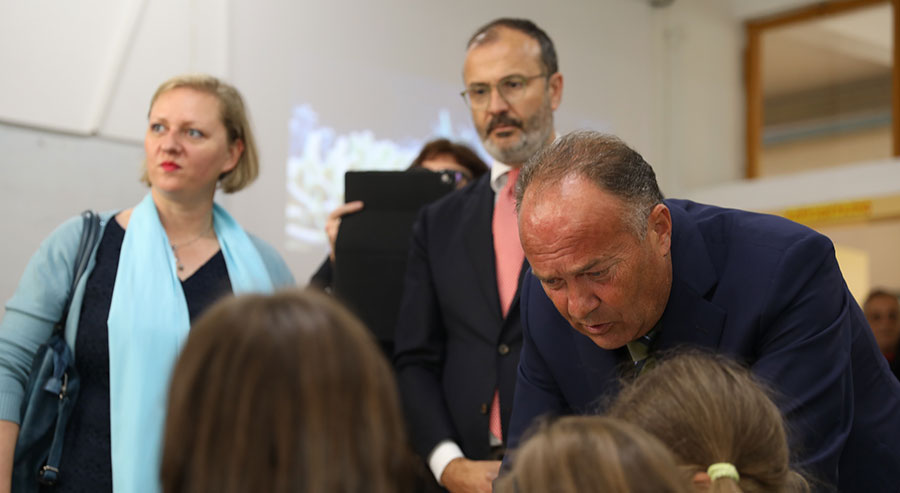 He mentioned that the European Union has invested EUR24 million over the past three years in education reform in Serbia through budget support, and added that the results are being analysed and the ways to further develop this cooperation are being explored.
Minister Šarčevićć singled out good cooperation with the European Commissioner and praised experience exchange with other ministers from the region. He especially singled out the Erasmus+ programme. Serbia has become a programme country earlier this year, and this will open up more opportunities for travel and experience exchange on all levels of education and it will improve the entire system, the Minister pointed out.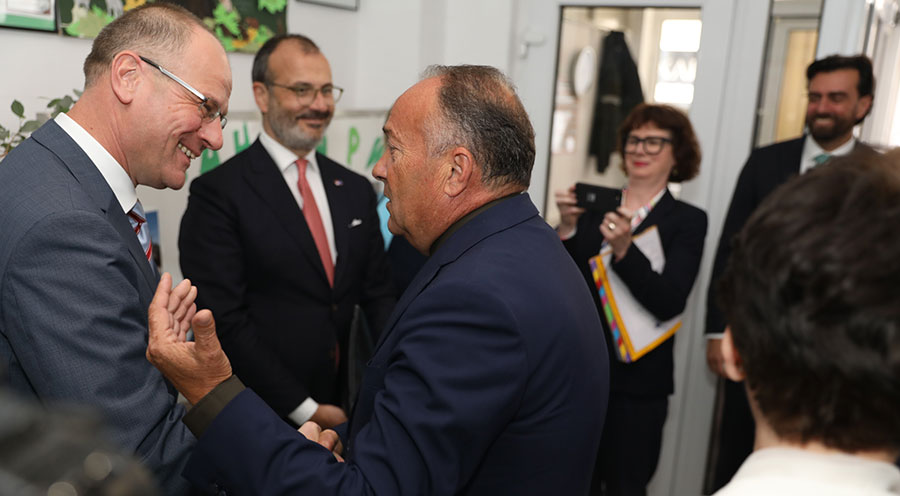 The European Union is Serbia's key partner in education system modernisation.  The EU supports Serbia in harmonising its education system with the standards, policies and practices of EU Member States.
Current education system support is directed at improving its quality, fairness and relevance, with a special emphasis on the quality of education in minority languages and among Roma students.