UN Women is calling on women's organizations and networks, professional associations and agriculture cooperatives that have specialized knowledge, expertise and track record of working on gender equality and women economic empowerment to join info sessions where they will have the opportunity to ask questions and get clarifications on details of the three recently announced Calls for Proposals.
The info sessions will be organized in:
Uzice on 9 May 2018 at 13h, in the Municipality of Uzice (Dimitrija Tucovića 52)
Novi Sad on 11 May 2018 at 12h, in the EU Info Point (Bulevar Mihajla Pupina 17)
Belgrade on 14 May 2018 at 12h, in the EU Info Centre (Kralja Milana 7)
Nis on 15 May 2018 at 13h, in the EU Info Point (Vožda Karađorđa 5)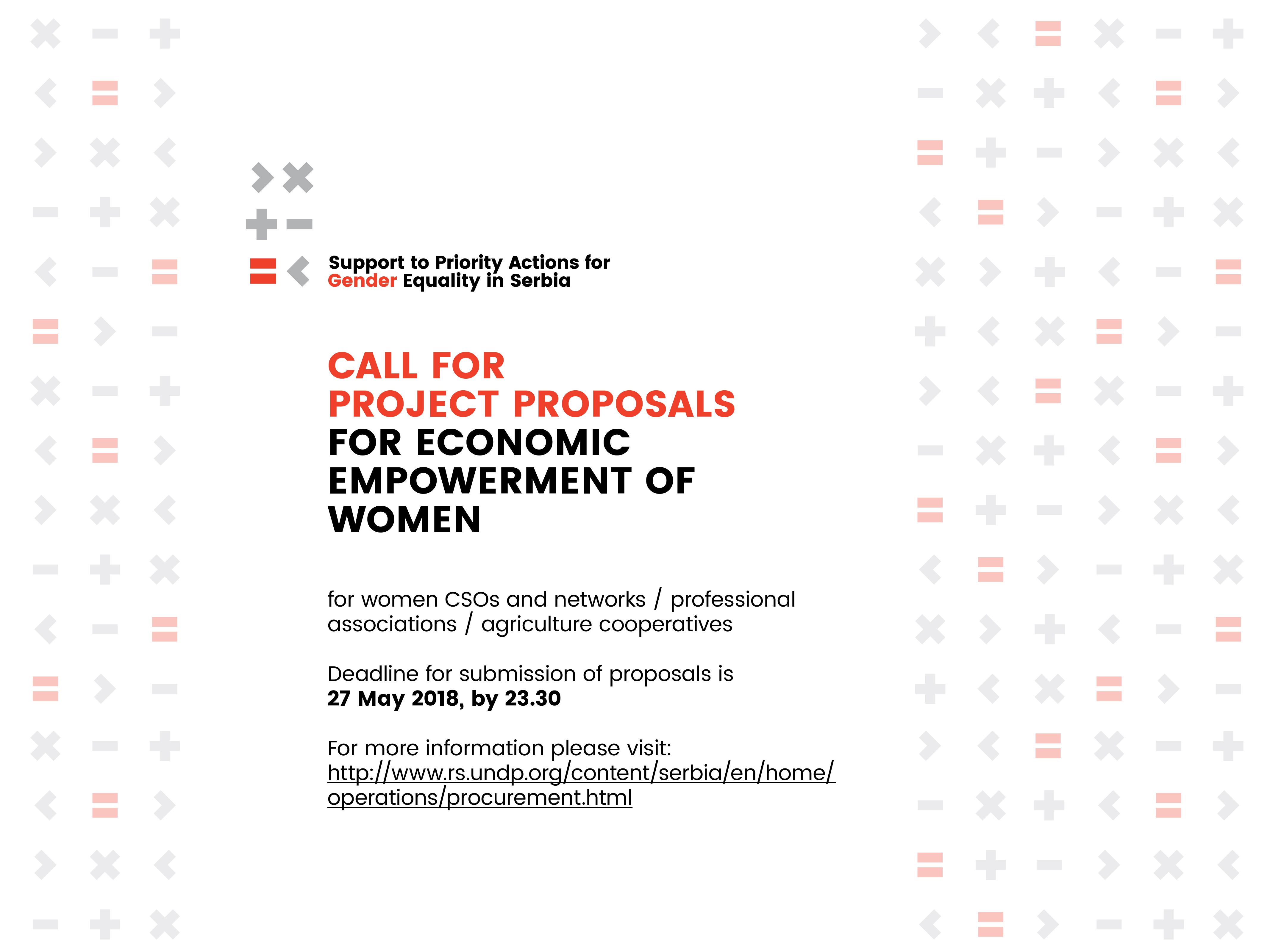 The Calls for Proposals are announced in support of women economic empowerment, under the project entitled Support to Priority Actions for Gender Equality in Serbia. The European Union has earmarked EUR 300,000 for grants supporting minimum of 10 projects to be implemented throughout Serbia. These projects are to contribute to the implementation of the National Action Plan for Gender Equality 2016-2018, in three programmatic areas: a) women at the labour market; b) women entrepreneurship and c) economic empowerment of rural women. The deadline for submission of proposals is 27 May 2018, until 23.30h.
Please confirm your attendance at Info sessions to Milica Vranic on e-mail: milica.vranic@unwomen.org.