Training courses for local self-governments units envisaged within the project "Support to the Commission for State Aid Control" were held on June 5 in Zrenjanin and Žitište, in Vojvodina.
The project, which started in February 2019, envisages organisation of training courses on state aid rules in all 174 local self-government units in Serbia.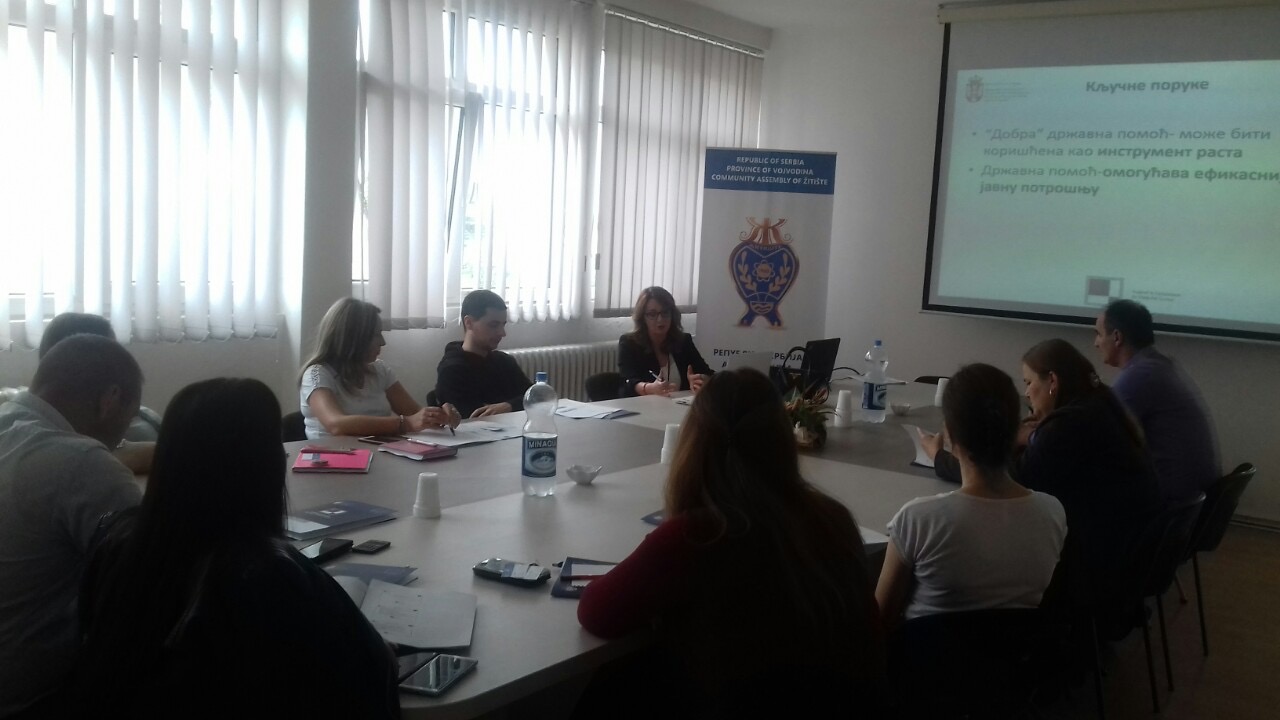 The project team presented to the employees in the municipalities of Zrenjanin and Žitište modernised state aid rules that are in force in the European Union, with special emphasis on the criteria and rules that are most often used in local self-government units.
Team Leader of the project Radmila Mihić and project expert Svetlana Šćepanović-Markočević introduced the participants with the reporting procedures for programmes and individual state aids. The current issues in the areas relevant to each of the two municipalities were discussed.
The two-year project "Support to the Commission for State Aid Control" is funded by the European Union with almost EUR 1 million.  Along with the courses, an exchange of experience between Serbian state aid control experts and most relevant experts from the EU will be organised within the project.