Head of the EU Delegation to Serbia Sem Fabrizi hosted numerous distinguished guests, from both Serbia and Europe, at the reception on the occasion of Europe Day celebration at Kombank dvorana.
Europe Day is an occasion to reaffirm the importance of peace and lasting reconciliation in Europe and beyond, said Head of the EU Delegation to Serbia (read the full speech here). He added that the goals of Schuman Declaration were to put Europe before national egoism and let cooperation prevail over competition, put pragmatism and build Europe step by step, starting with coal and steel, and put openness before closed doors and make this new way of thinking open to all Europeans.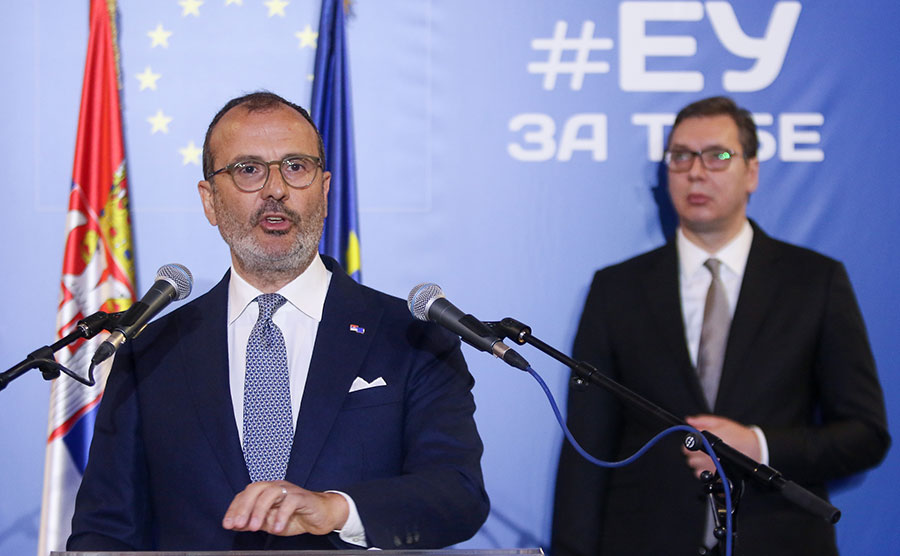 "Fast forward – and we see that these simple but revolutionary concepts have turned – over seven successive decades – Europe from an impoverished, morally destroyed and divided land, to a reunited and self-confident continent: an immense space of freedom, democracy, and prosperity, where half a billion people live in peace and security," Ambassador said.
You have embarked on this journey with the objective to complete a process of reforms to make your economy resilient and prosperous, your democracy and rule of law stronger, your society fairer, and your country environmentally more sustainable, he noted, adding that Serbia and the EU are closer than ever, the fact that is in focus of the #EUzaTebe campaign.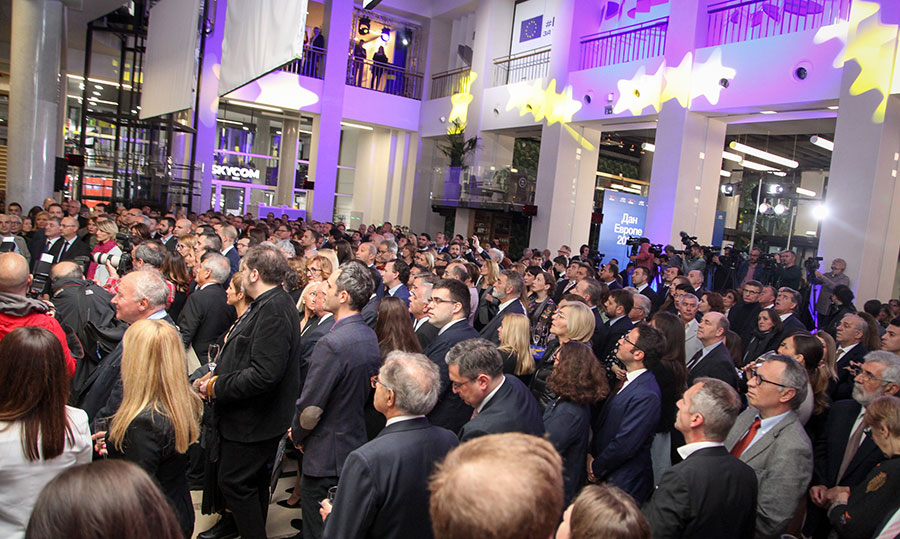 "If we look at our economic relations we are by far Serbia's main trade partner and investor, supporting economic growth and job creation. We are your first donor to help you developing a safer, more democratic and more prosperous country. We are the leading destination for Serbians who travel, study and work abroad. We are also here with you in case of need, as the flood and migration emergencies showed," Fabrizi said, ending his speech with the words "zivela Evropa, zivela Srbija" in Serbian.
President Vucic stressed that peace and prosperity are among Serbia's biggest and most important goals, ones that cannot be achieved with the help of the European family. He noted that 9 May is an important day for Serbia as it marks the Victory in Europe Day as well, 69 years since the last conflicts and wars among European countries, adding that this is what Serbia needs now more than ever.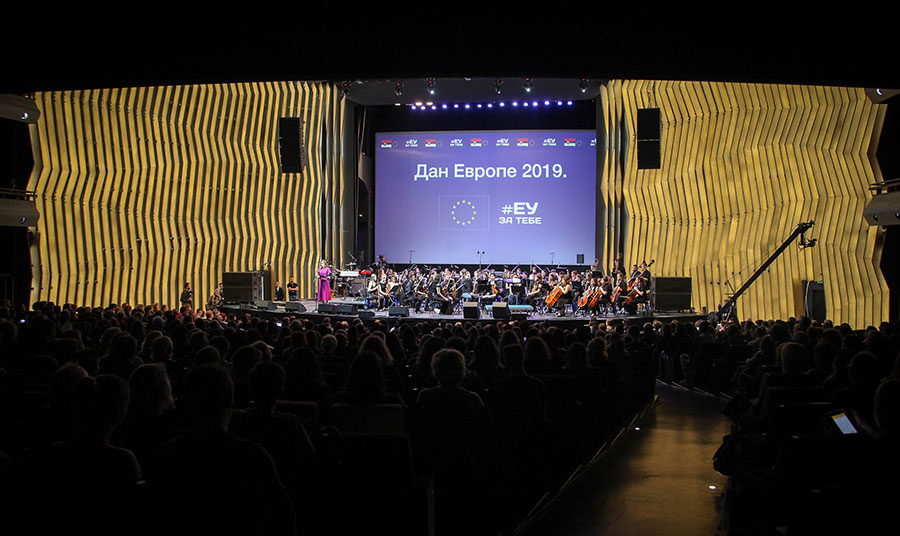 "This is why I can tell you with certainty that preserving peace and stability and ensuring brighter future for our children and the country are the most important reasons to accept European politics and values," Vucic said and added that Serbia belong in Europe, not only in the geographic sense of the word, but also in terms of shared values.
Following Ambassador Fabrizi and President Vucic's opening remarks, children's orchestra Music of Hope and Bajaga i instruktori held a concert.