More than 200 pupils of the "Jastrebacki Partizani" Elementary School in Balajnac in Merosina municipality will start the next school year in a renovated building and better equipped classrooms thanks to the aid of the European Union provided through the EU PRO programme.
There will be EUR 133,000 worth of investments in these works and they comprise facade renovation, the reconstruction of sanitation facilities and installation of the pellet heating system.  These and other works will significantly contribute to the improvement of the energy efficiency of the object.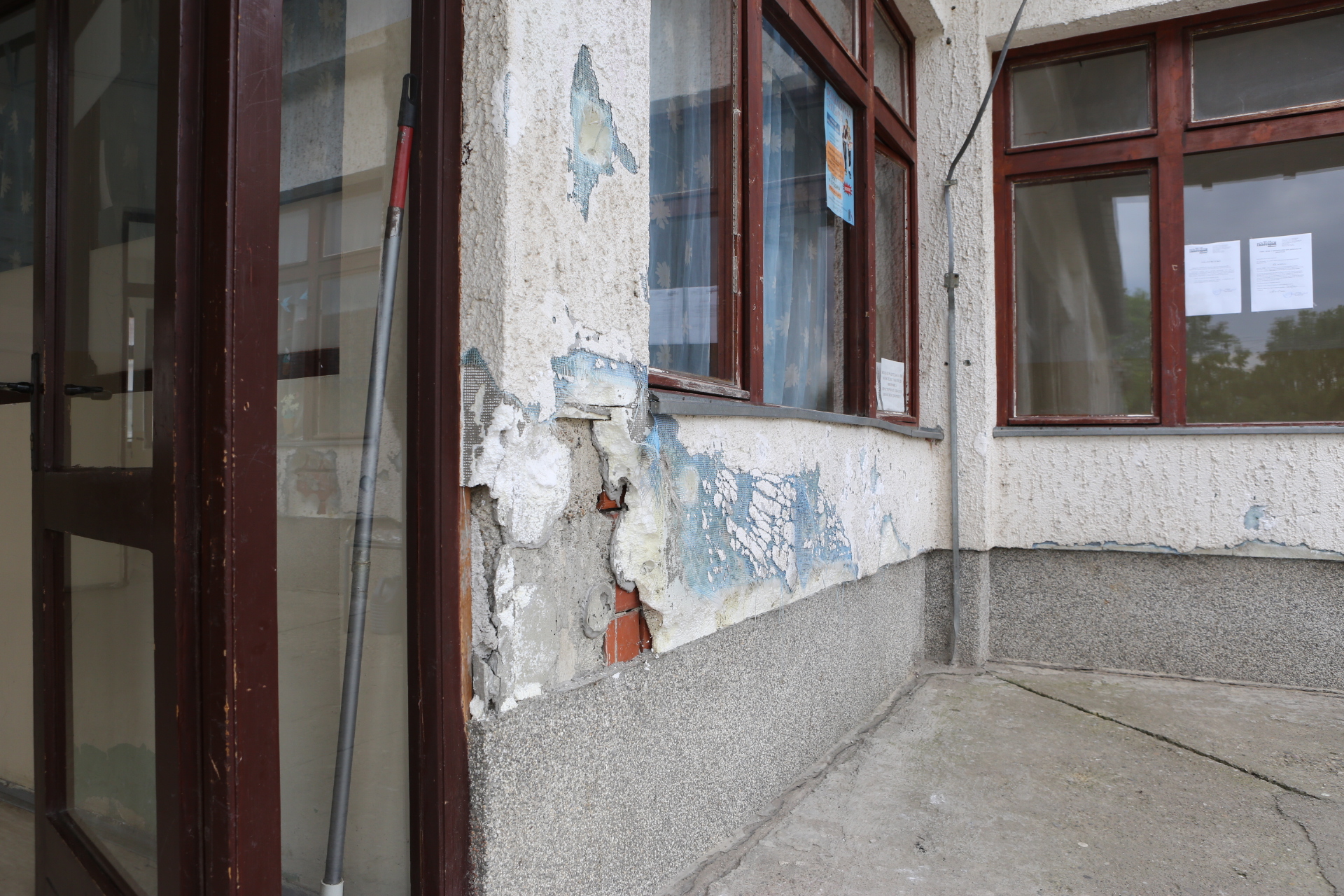 Apart from the aforementioned works, special attention will be paid to improving social inclusion of the Roma population.  Thus, the children from this community will be able to attend the kindergarten within the school. These activities related to the application of the good governance principle are realised in cooperation with the Swiss PRO programme, and they envisage active inclusion of  children and parents from the Roma community in the education process and extracurricular activities.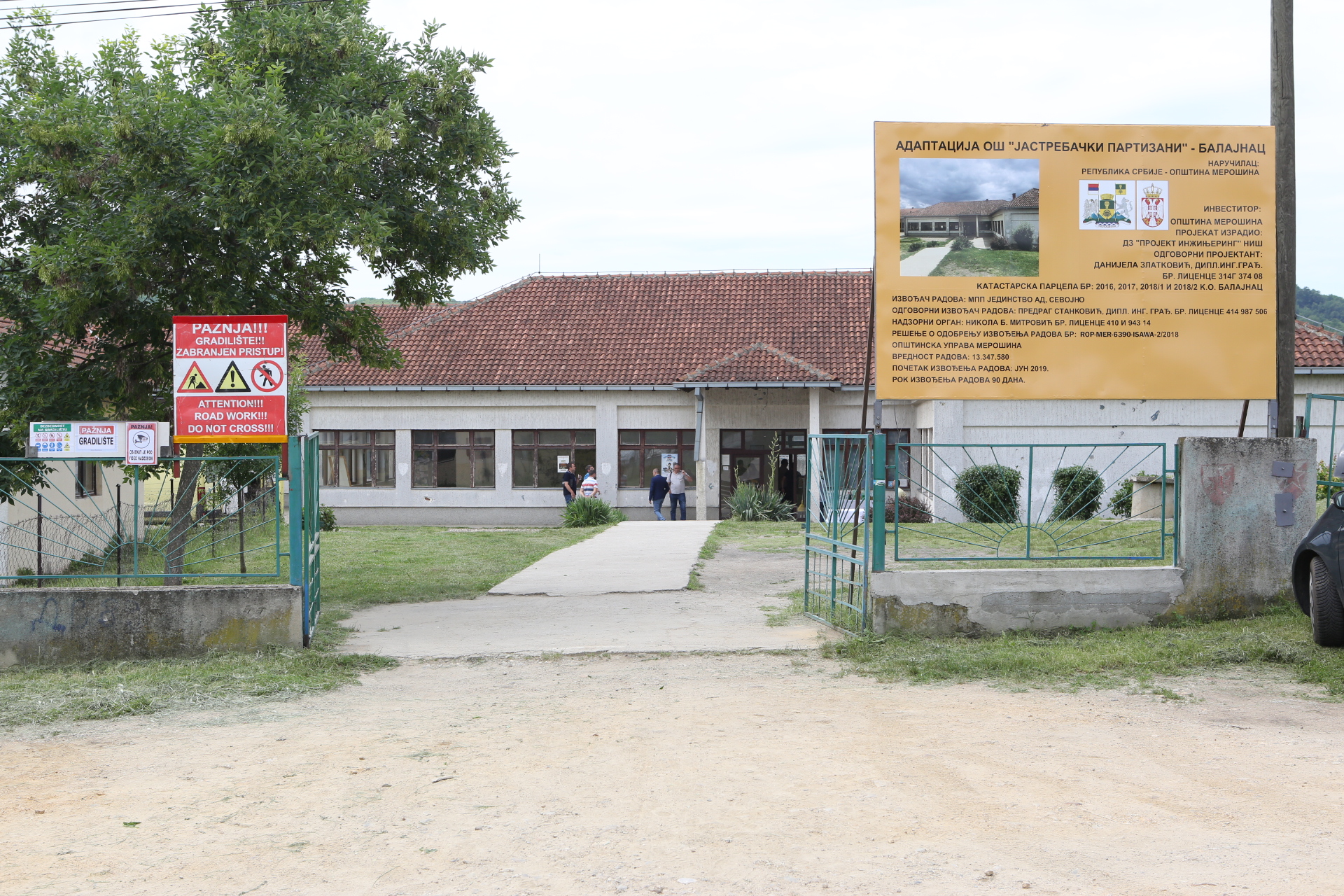 "Projects like this one are very important for local communities because they create equal opportunities for educating children and favourable conditions for people to remain in smaller communities.  I am especially pleased that almost every municipality in the Nisava District applied with high quality projects and that they will realise projects related to local infrastructure improvement and preparation of planning and technical documents through the EU PRO programme", Nisava District Commissioner Dragana Sotirovski said.
"The municipality has intensively been working on improving education quality.  We have already renovated three eight-year elementary schools.  The renovation of the central school in Merosina is planned as well", President of Merosina municipality Sasa Jovanovic says.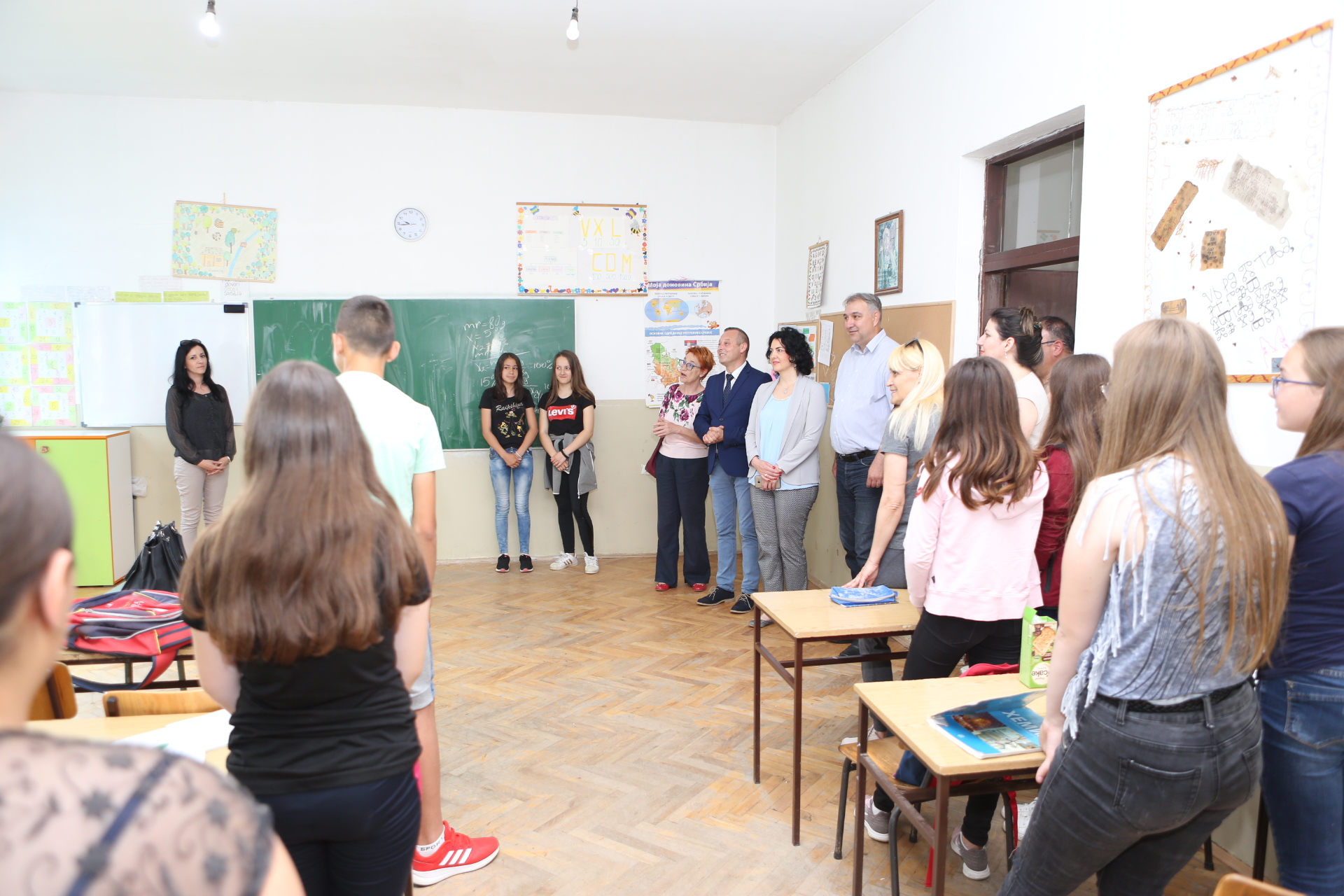 "This is one of the 37 local infrastructure projects worth EUR 4.5 million, supported by the EU through the EU PRO programme, which contribute to better quality of life of people in local self-governments", Jasmina Ilic, the manager of infrastructure sector within the EU PRO programme, stated.
According to her, there are currently 18 projects being realised in the Nisava District, that amount to almost EUR 1.2 million, of which EUR 810,000 is invested by the EU, and EUR 350,000 is contributed by local self-governments.