The European Commission's Report on Serbia – covering a year and a half period – was presented at the City Hall in Nis. The Head of Political Section of the EU Delegation to Serbia Noora Hayrinen presented the Report and said that the greatest progress was noted in economy and macro economy, adding that more needed to be done in the area of rule of law, judiciary independence, fight against corruption and media freedom.
"Entire Serbian society will benefit from advancements in the area of rule of law. We can see the economy developing and a considerable number of foreign companies seeking to expand their business to Serbia. They want a certain level of legal certainty for their investments in order to do business here. This will enhance the economic growth, create new jobs and improve citizens' living conditions," said Hayrinen.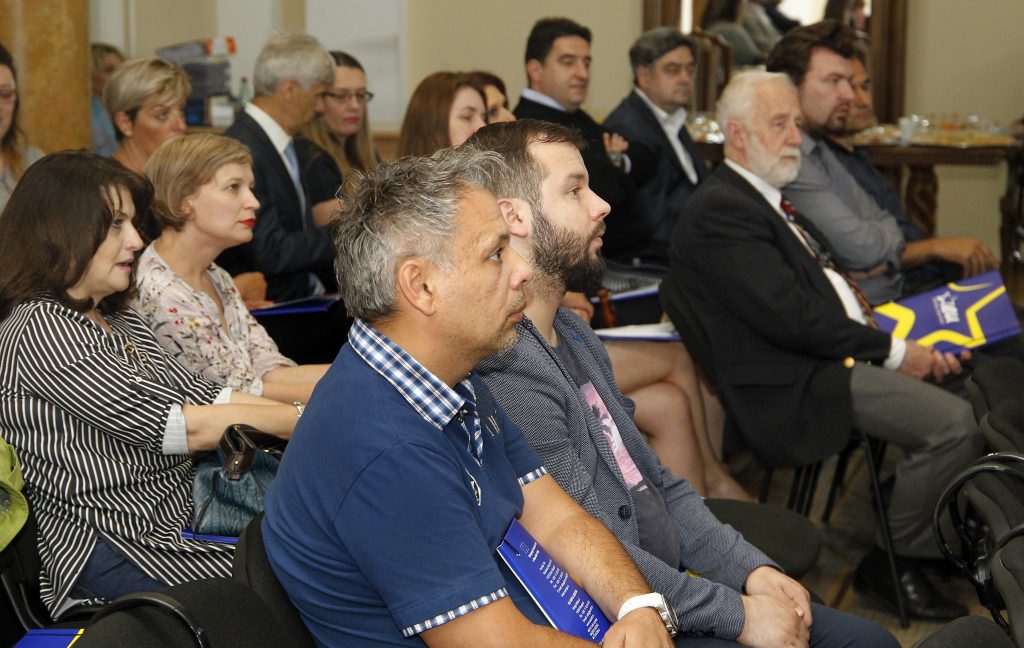 Commenting on the economic aspects of the Report, economic affairs advisor to the EU Delegation to Serbia Dimitrije Stankovic said that Serbia's GDP amounted to one third of the EU average. "The Government is committed to creating a functional market economy, the foundations for growth are solid, and macroeconomic stability has been preserved. It is, however, necessary to bring the privatisation to an end and further develop the private sector," Stankovic said.
The Deputy Mayor of Nis Milos Bandjur also addressed the audience. Describing the event as important, he said that local self-governments and communities are places where citizens' needs and interests meet the process of EU integration. "We often get the impression that local self-governments are the least involved in the process and that citizens are not aware of the changes being brought about. The quality and availability of information about the process of EU integration is essential in order for local self-governments to recognise those needs and lend their support to the state policy on the path to the EU," Bandjur said.
The Head of the Office for Local Economic Development of Nis Milan Randjelovic said that a large number of local projects has been made possible precisely thanks to EU money. "Relocation of the railway in Nis will be partially funded by the European Investment Bank. 75 per cent of costs for the construction of wastewater treatment facility will be funded through an EU grant while the rest will be funded through European banks' loans," said Randjelovic.
The Director of the Regional Chamber of Commerce of the Nisava, Pirot and Toplica districts Aleksandar Milicevic brought the audience closer to the work of the Chamber, stressing that the Chamber responds to the needs of local businesspeople, adding that "nearly a half of the 94 initiatives launched by the Chamber has been successful."
Following the keynote addresses, the City Hall turned into a stage of a lively debate. The attendees were interested to learn more about the progress in the area of judiciary, democratic institutions and business incentives.
EC's Annual Report on Serbia, which covered the period between October 2016 and April 2018, was handed over to Serbian Prime Minister Ana Brnabic by the Head of the EU Delegation to Serbia Sem Fabrizi on 17 April. Read the full Report here