During his two-day visit to Belgrade, EU Special Representative for the Belgrade-Priština dialogue Miroslav Lajčak met with Serbian President Aleksandar Vučić and Prime Minister Ana Brnabić.
The meeting with the President took place at Villa Mir where Lajčak seized that opportunity to thank President Vučić for his readiness to join the negotiating table and proposed mediation in reaching a comprehensive agreement on Kosovo* that will resolve all pending issues.
"We want to make sure that, once the dialogue has reached the end, we have an agreement that tackles all issues. I expect the EU-facilitated dialogue to continue in July in Brussels. Serbia is a part of Europe, your problems are our problems, your solutions are our solutions. Serbia's EU path is closely related with this dialogue," Lajčak explained.
President Vučić said that Serbia expects the dialogue with Priština to restart, stressing Serbia's clear commitment to the EU-facilitated dialogue. At the press conference he noted that he had a good preparation meeting which he described as extremely important.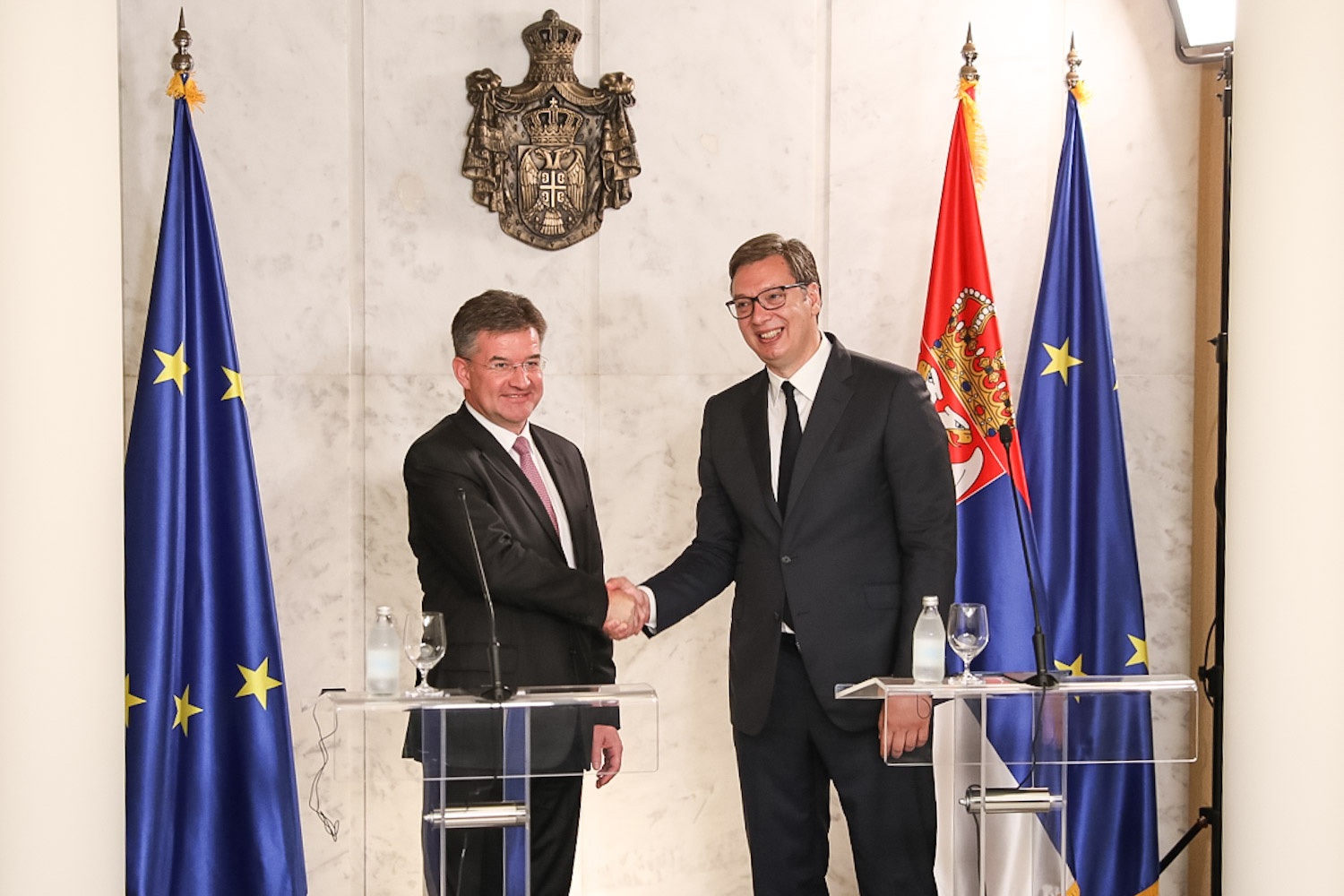 "It is extremely important—and this is perhaps the key message—that we can get Serbia seriously closer to the European future if we are committed to reform processes; in this context, the dialogue with Albanians is equally, if not even more important," Vučić pointed out.
Lajčak also met with Serbian Prime Minister Ana Brnabić who confirmed Serbia's strong commitment to the EU path and stressed that the country is ready to restart the EU-facilitated Belgrade-Priština dialogue soon.
Speaking about the country's geopolitical orientation, the Prime Minister pointed out that there is no alternative to Serbia's EU path and faster work on reforms.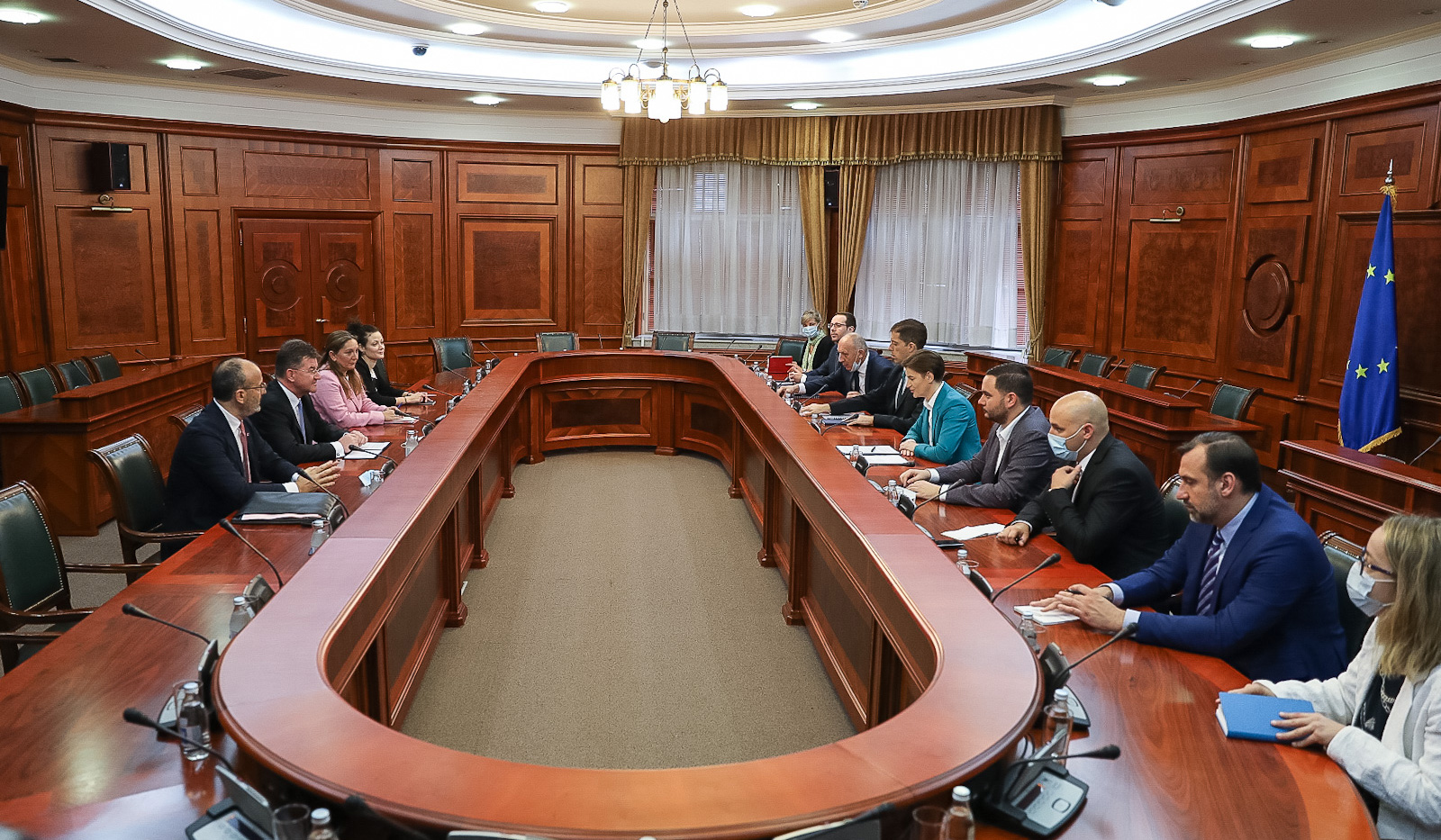 Lajčak reiterated during the meeting with Prime Minister that he expects the dialogue to continue as early as July. He noted that efforts are being made to achieve progress and reach a final, comprehensive agreement between Belgrade and Priština and confirmed that the EU would continue to insist on the implementation of all previously reached agreements. According to him, the dialogue is a platform that can serve as a basis to tackle all pending issues.
Lajčak said that the Union's readiness to facilitate the Belgrade-Priština dialogue is an important indicator of the importance placed in the region of Western Balkans, with its stability, prosperity and the European perspective, high on the EU agenda.
Prime Minister Brnabić thanked Miroslav Lajčak for his readiness and commitment to fully engage in the dialogue and help Belgrade and Priština to reach a durable solution, stressing that Serbia's EU path and continuation of reforms, as well as the regional cooperation, will be among top priorities of the next government.
*This designation is without prejudice to positions on status, and is in line with UNSCR 1244/1999 and the ICJ Opinion on the Kosovo declaration of independence.