Forty refugee families displaced from territory of former Yugoslavia and living in Kruševac were given keys to their new homes on Tuesday during an event attended by Head of the European Union Delegation Sem Fabrizi, Serbian Minister of Foreign Affairs Ivica Dačić, Commissioner for Refugees and Migration Vladimir Cucić, delegates of the UNHCR, and Kruševac town officials.
Ambassador Fabrizi thanked the members of refugee families for their patience, saying that he hopes their new homes would make them finally feel safe.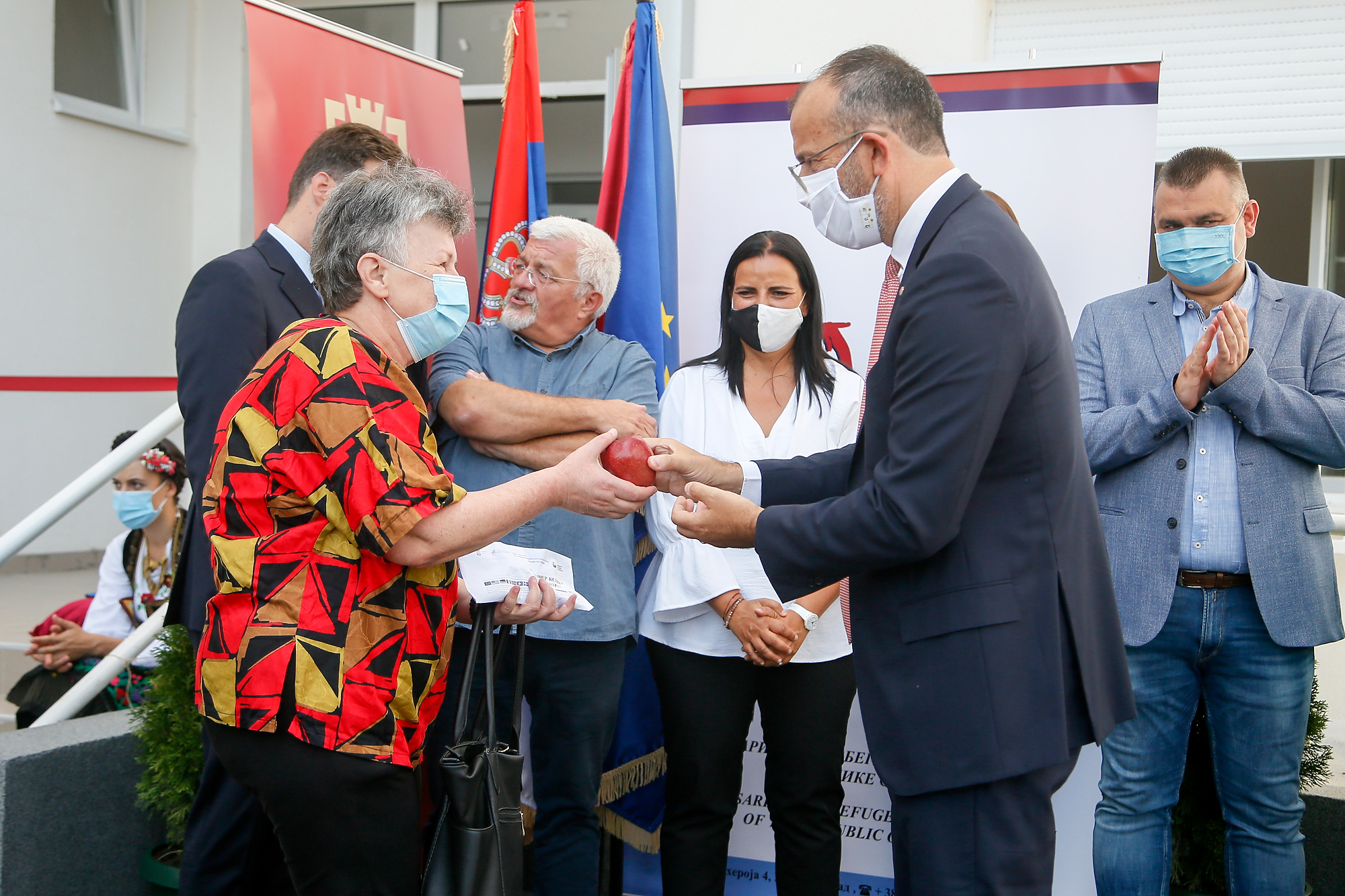 "This is a wonderful expression of solidarity by the EU and its citizens towards nations of the Western Balkans. The outcome of this essential project shows that we have succeeded and that we are still succeeding in doing a great job," Fabrizi noted.
Speaking about project's achievements, Fabrizi highlighted the figure of 5,150 families whose housing issue has been permanently resolved, be it through construction of new apartment units, or adaptation or purchase of existing housing units. The goal of the project is to provide housing solutions for 7,600 refugee and displaced families, Fabrizi stressed.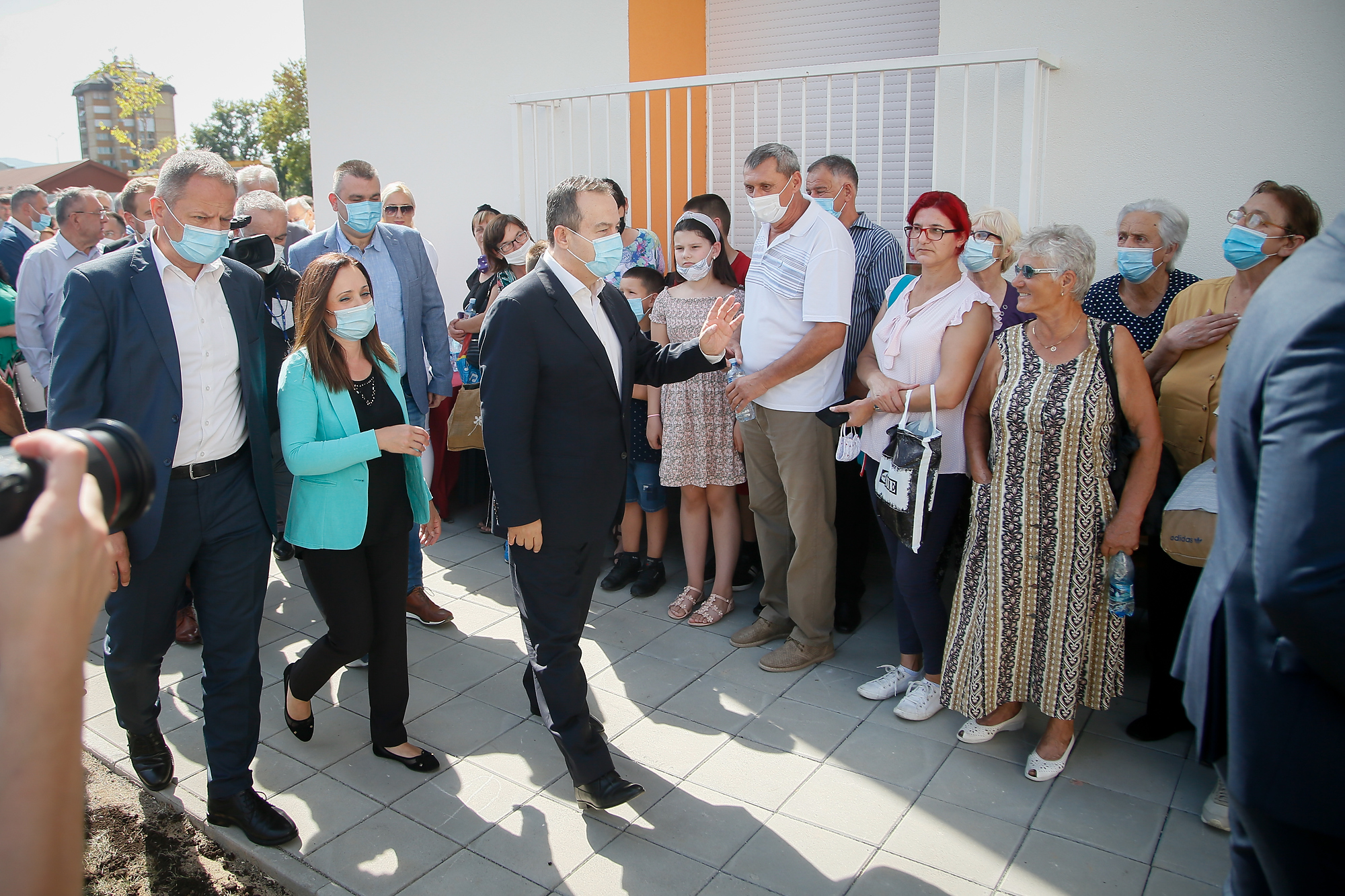 Foreign Minister of Serbia Minister Ivica Dačić said that the Serbian Government remains fully committed to tackling the refugee issue, which he described as one of the highest moral obligations Serbia and the international community have vowed to resolve.
Dačić praised extraordinary achievements of the Regional Housing Programme, noting that the implementation of the programme was never put on pause, "in spite of challenges posed by global COVID-19 pandemic." "I am happy to be here today to help you celebrate this new beginning, this new stage in your life," Serbia's top diplomat pointed out.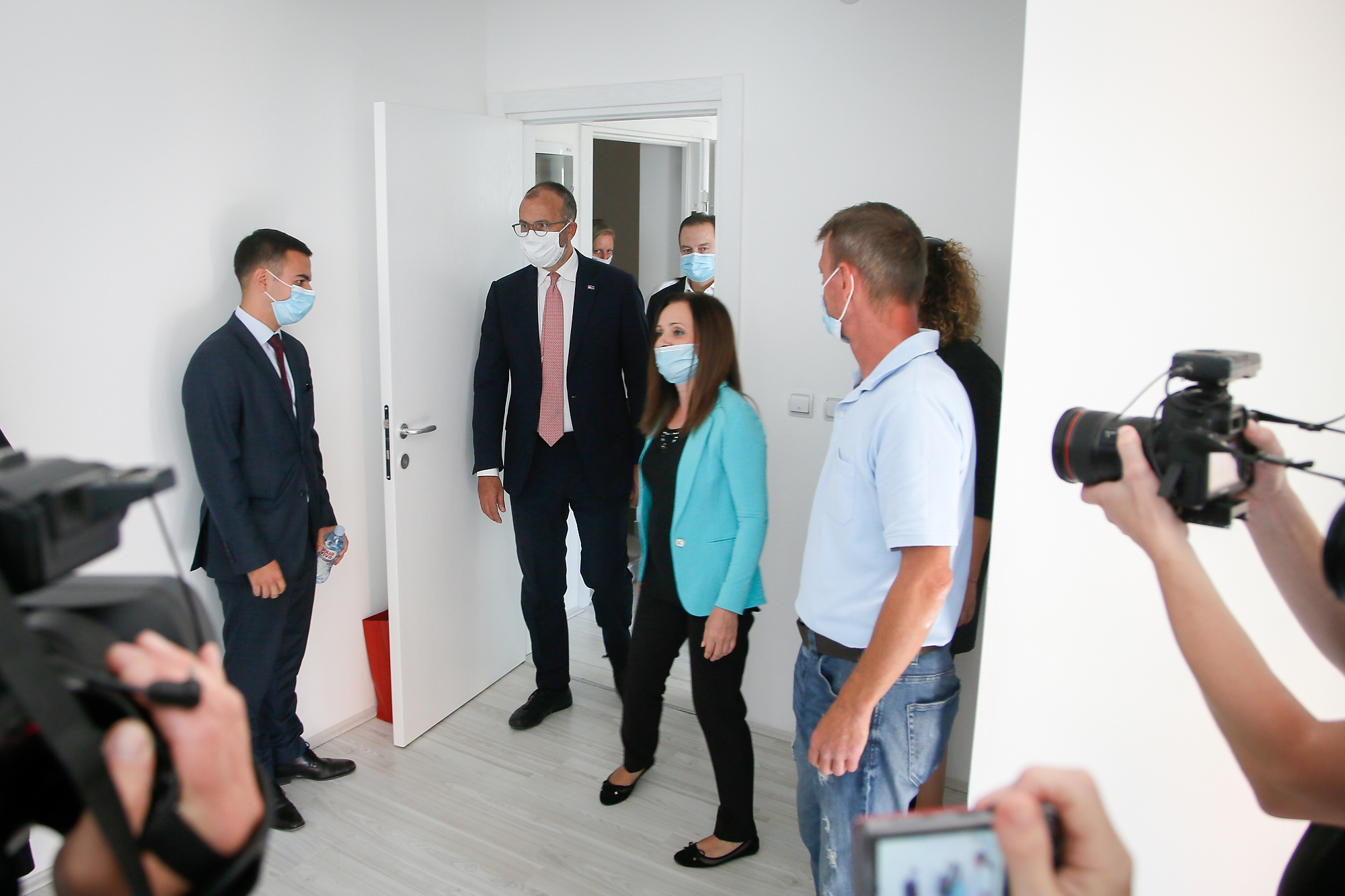 Stanovi su izgrađeni u okviru Regionalnog stambenog programa (RHP). Program je uspostavljen kako bi pružio trajna stambena rešenja ugroženim izbeglicama i raseljenim licima nakon sukoba na teritoriji bivše Jugoslavije od 1991. do 1995. godine. RHP sprovodi svoje aktivnosti u Bosni i Hercegovini, Hrvatskoj, Crnoj Gori i Srbiji. Glavni donator ovog projekta je Evropska unija.