The awarding of certificates of completed training and equipment marked the completion of the project "Who defends the Defenders".
The certificates were awarded at the final conference by the Head of the Delegation of the European Union to Serbia, Ambassador Sem Fabrizi, who thanked all the organizations that participated in the two-year project at the beginning of his address. The European Union is based on respect for human rights, he notes.
"Human rights are universal, but they are not something we can take for granted. They do not live in abstraction or the ideal world. These are concrete things that impact people in reality. They are under increasing pressure every day and are increasingly difficult to promote. When we talk about solidarity, gender equality, sexual orientation, freedom of speech, freedom of religion, we are talking about specific human rights. For them to be a part of our lives, we need those who will defend them," Ambassador Fabrizi said, adding that on improving conditions in this area continues.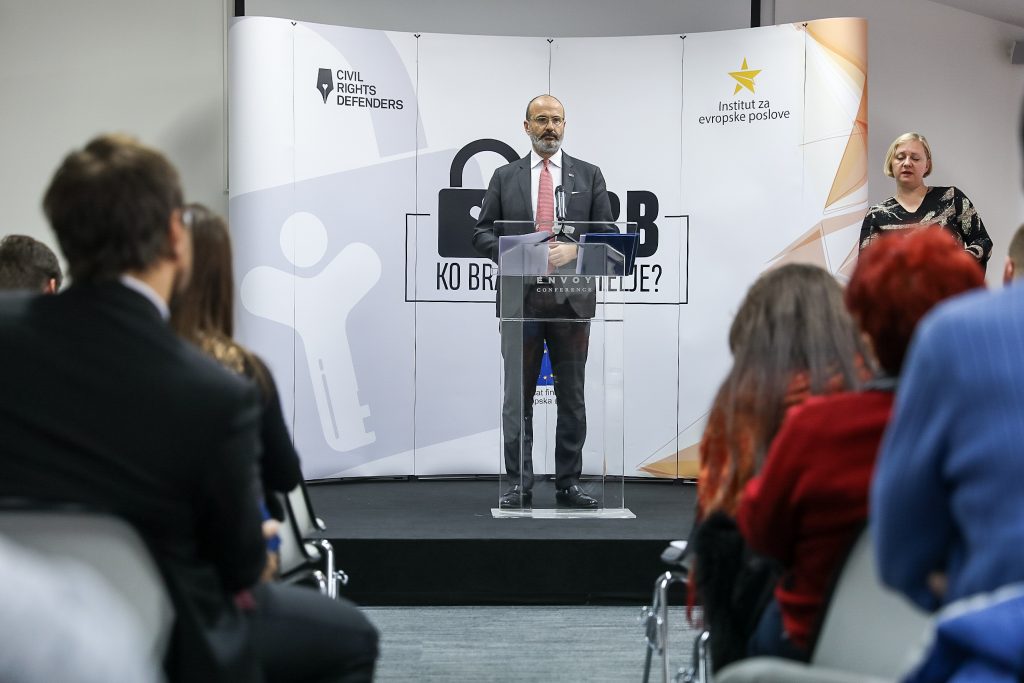 "The battle for human rights is not over and will never be over, and we certainly need to work together to turn that battle into a conversation. Human rights should be a topic that will bring people together, not separate. Diversity enriches us and is not something we should be afraid of. So we will continue to work together. Keep up the good work and continue to work with us, "concludes the Head of the EU Delegation to Serbia.
The conference was organized by the NGOs that implemented the project, Civil Rights Defenders and the Institute for European Affairs.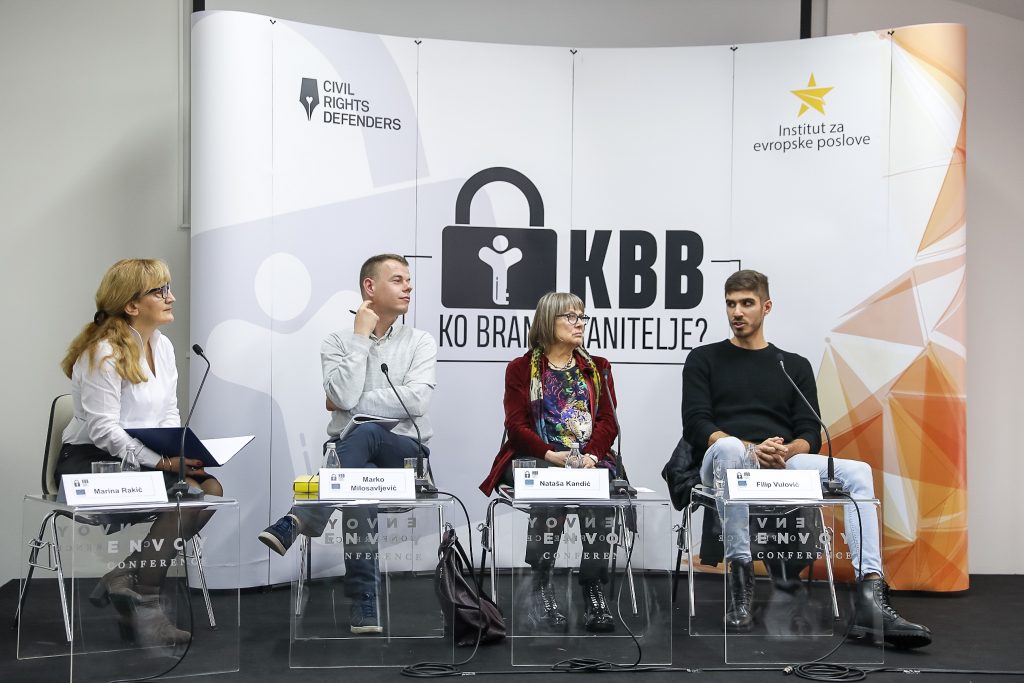 Institute director Naim Leo Beširi says one of the main ideas of the project was to increase the visibility of human rights defenders, believing that this would increase the visibility of their work.
Among the winners of the certificate is the Independent Journalists' Association of Vojvodina. Norbert Šinković, the president of the association, says he must insist that the protection of journalists and human rights defenders is crucial to society.
"This year, journalist associations are seeing an increase in attacks and pressures on journalists compared to the previous year, which is a true indicator of the atmosphere in the society," Šinković said.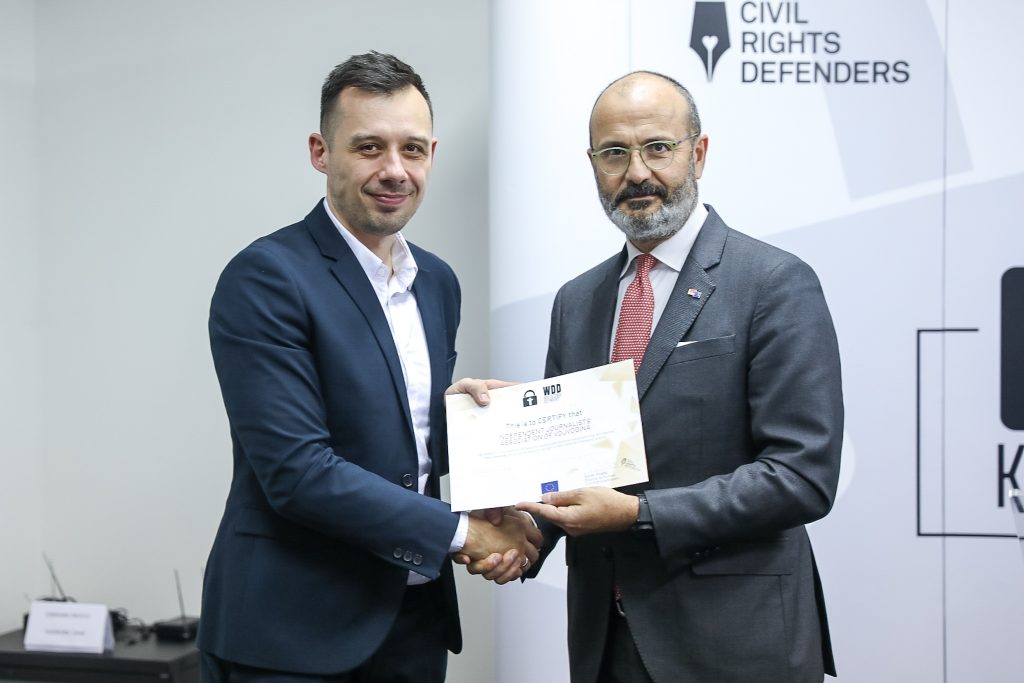 The Program Director of the Youth Initiative for Human Rights, Ivan Djuric, claims that human rights defenders are particularly at risk outside Belgrade, in smaller communities where there is almost no media attention and support from other organizations.
The project "Who defends the Defenders" was focused on raising awareness among the citizens of Serbia of the activities of people and organizations that protect human rights in different ways. It promoted and provided protection mechanisms against the pressures that human rights defenders face on an almost daily basis and empowered them with the expertise to resist those pressures.