The EU and its member states keep supporting Serbia's fight against the coronavirus. A new batch of supplies arrived from Germany, carrying 43.3k liters of hand disinfectant and 970 liters of surface disinfectants.
This German donation comes to Serbia through the EU Civil Protection Mechanism. It is planned to cover the needs of the staff of the Ministry of Interior of Serbia.
Serbia is full member of this solidarity mechanism, the EU Civil Protection Mechanism. As such, it may benefit from direct support upon request. Preparedness is a critical component in crisis management. EU helps Serbia to protect the most exposed: this is the sixth operation of the EU Civil Protection Mechanism, responding to Serbia's request for assistance.
Just last week, Serbia received a donation of 600,000 high quality, FFP2 masks and 650,000 pairs of gloves through the EU Civil Protection Mechanism and its RescEU tool. "The protective masks and gloves sent to Serbia from the RescEU reserve will help to protect medical personnel fighting COVID-19 in the country," said EU Commissioner for Crisis Management Janez Lenarčič. On December 2020, RescEU had already delivered to Serbia hundreds of thousands of protective equipment (FFP2/FFP3 masks, gloves, coveralls, goggles). The Ambassador of the EU to Serbia stated: "This is part of EU sustained and concrete work in support of Serbia during the pandemic. We have been helping Serbia since the outbreak of this pandemic and we will continue to do so."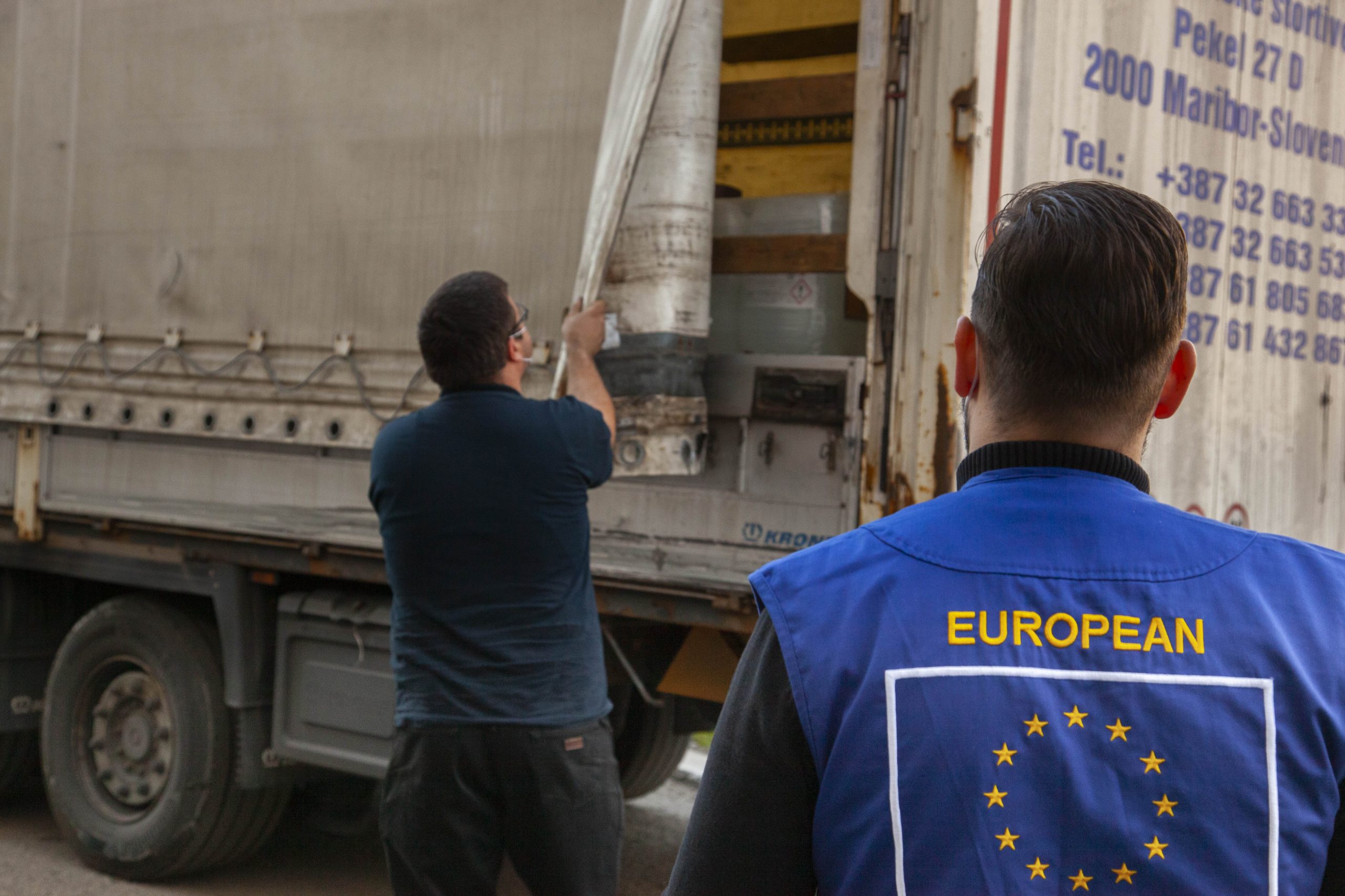 The German Ambassador to Serbia, Thomas Schieb stated: "We are glad that the delivery of disinfectants from Germany has arrived in Belgrade today. More than 43,000 litres of hand and surface disinfectants, provided by the states of Hamburg and Bavaria, are a meaningful support to continue conquering the pandemic."
Earlier, in the end of December, via the EU Civil Protection Mechanism, France had donated five 10-liter generators, five oxygen extractors, five flow valves, five oxygen nasal cannulas, 200 masks with a high concentration of oxygen, as well as 200 masks with a low concentration of oxygen to Serbia, while Slovakia delivered 5 000 protective coats, 247 hygiene packages, 15 000 PCR tests and 5 power generators.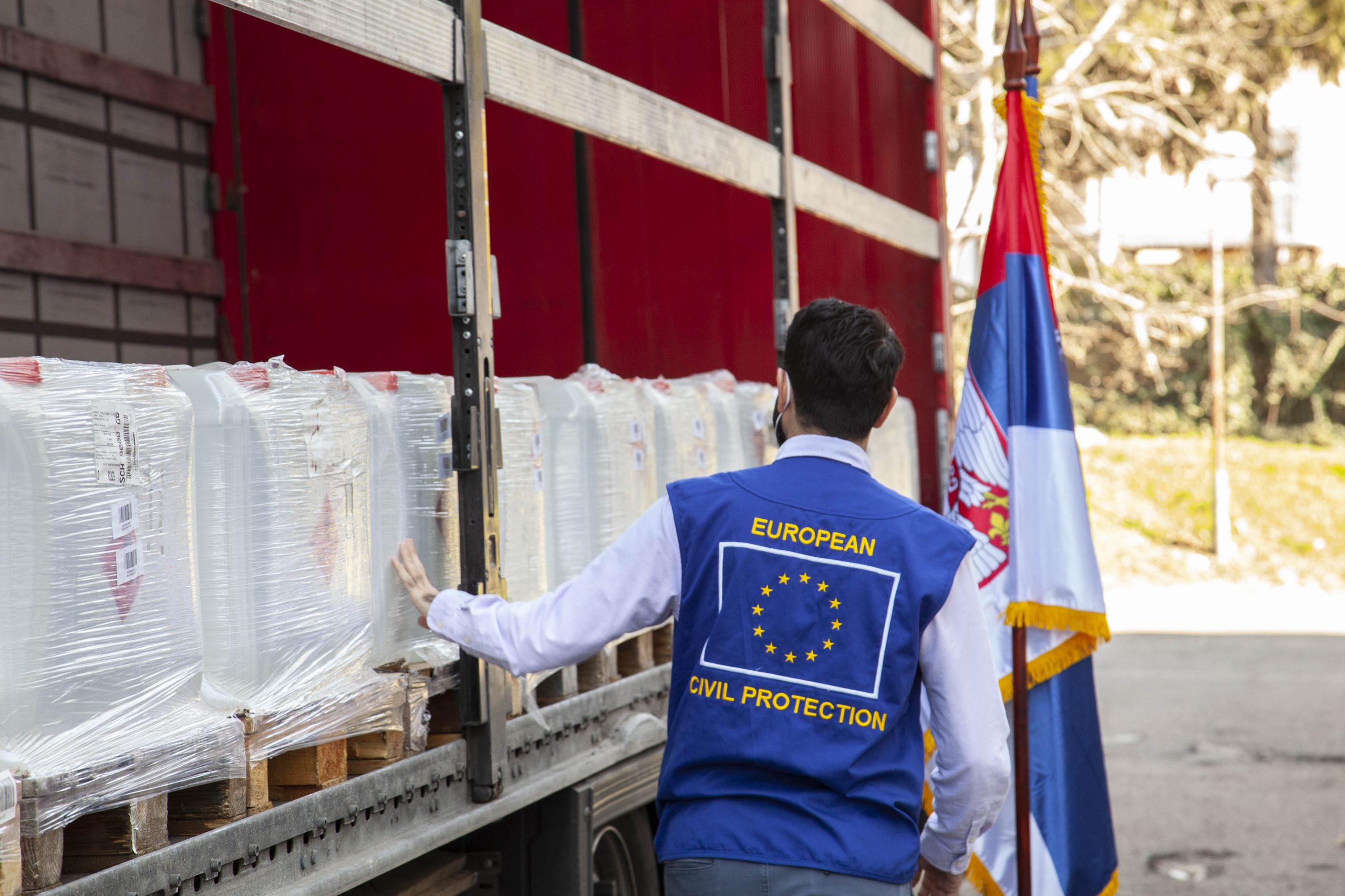 Upon Serbia's request, in total, the EU Civil Protection Mechanism has already delivered over 2 million of personal protective items, including highest quality masks, gloves, coveralls, goggles but also items needed in hospitals, such as oxygen extractors, oxygen masks, generators and PCR tests.
The value of all this aid is above 6 million EUR.
The European Union is by far the largest investor, the first trading partner and the largest donor to Serbia. With more than three billion euros in non-refundable aid to Serbia in the past two decades, the EU supports Serbia to become more prosperous, more sustainable, fairer, safer and more democratic, and thus ready to join the Union.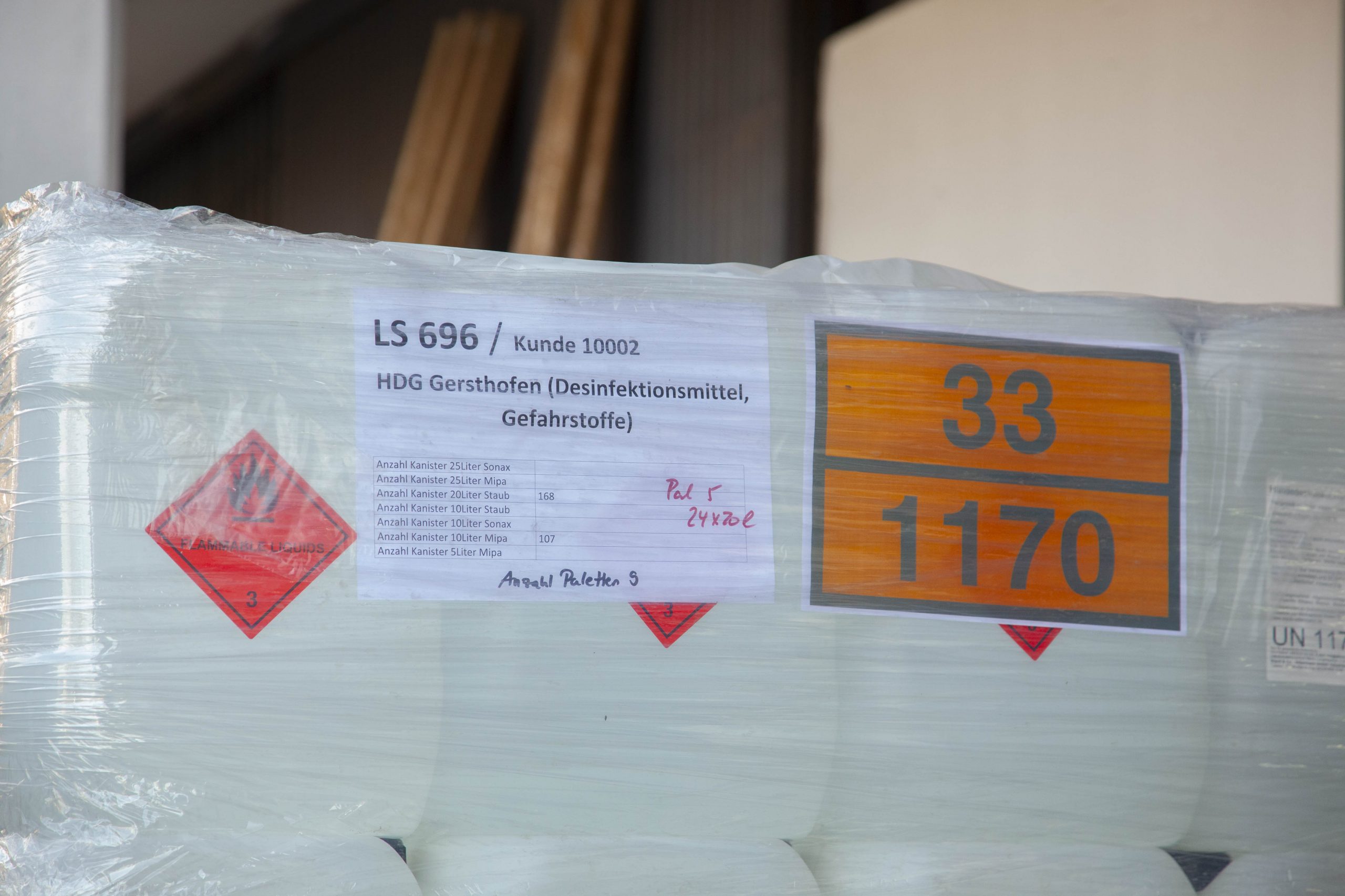 More about the EU support to the health care sector in Serbia read here.
The EU Civil Protection Mechanism facilitates cooperation in emergency response, preparation and prevention between Member States, as well as several other European countries. Serbia became a member of the Mechanism in 2015, but even before that, during the devastating floods in May 2014, Serbia felt the benefits of European solidarity through the EU Civil Protection Mechanism. This operation has been one of the largest since the Mechanism was established. Since its inception in 2001, the Mechanism has responded to over 330 requests for assistance inside and outside the EU.
During 2019, the EU strengthened the components of its disaster risk management by improving the EU Civil Protection Mechanism. The latest introduced element – rescEU – aims to improve the protection of citizens from disasters and the management of emerging risks. In addition, rescEU is establishing a new European Resource Reserve ('rescEU Reserve') that includes a fleet of firefighting aircraft and helicopters, medical evacuation aircraft, as well as supplies of medical equipment and field hospitals that can respond to health emergencies, and chemical, biological, radiological and nuclear incidents.
References:
Fabrizi: Vaccination is the Triumph of Medicine – Serbia's Vaccination Campaign Truly Outstanding
Donation of Medical Equipment as Part of the EU Civil Protection Mechanism