Uniforms for Serbian medical workers hired with the help of the European Union arrived in several institutions across the country at a time when both Serbia and the region are facing a growing number of COVID patients.
The first batch of uniforms was delivered to public health institutions in Belgrade, Valjevo, Sabac, Novi Pazar, Nis, Vranje, Novi Sad and Sombor. The uniforms are intended for medical staff, which was recently hired to help Serbia's efforts in the fight against the pandemic.
Medical workers are employed under a program implemented by the United Nations Office for Project Services (UNOPS). All deliveries went very well, and partners in the field expressed their gratitude for the help they received from the European Union.
"Health workers – doctors, nurses, laboratory technicians and administrative staff, who will be employed in coordination with the "Batut" Institute, will be sent to help in public health institutes, hospitals, health centres and laboratories throughout Serbia. In the next six months, these 200 professionals will work on the first line in the municipalities where it is most needed, such as Belgrade, Kragujevac, Uzice, Valjevo, Cacak, Sabac, Kraljevo Novi Pazar", explained the Head of the European Union Delegation to Serbia, Ambassador Sem Fabrizi , when the employment of medical and non-medical workers from Serbia was announced in mid-July.
"One million euros from the IPA II fund have been set aside for the engagement of about 200 people who will belong to health teams, consisting of one doctor, two technicians and one administrative worker," said Minister for European Integration Jadranka Joksimovic on the same occasion.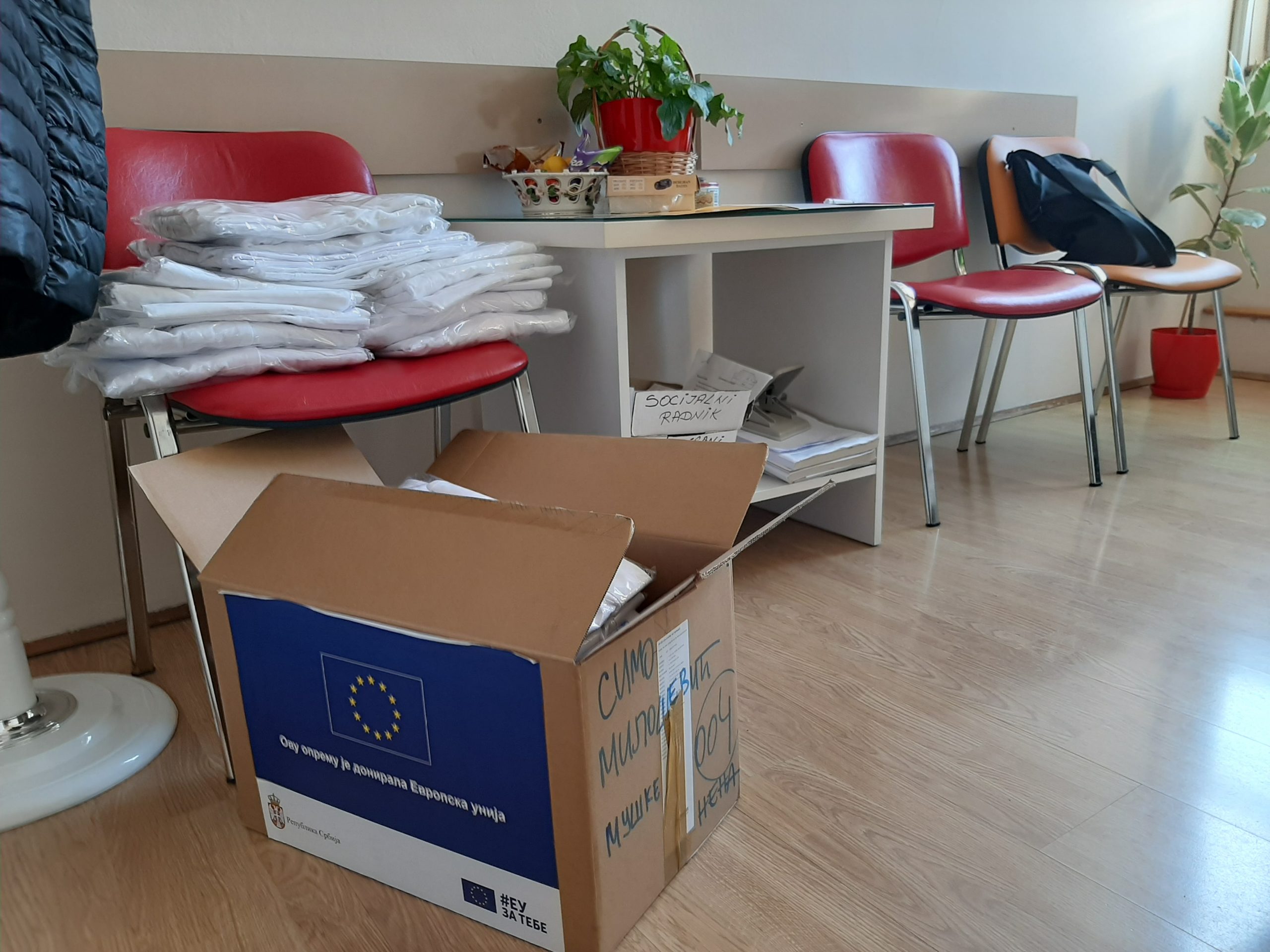 Ambassador Fabrizi recently visited some of the newly employed doctors at the Public Health Institute in Valjevo, when he reminded that the EU had allocated 93 million euros since March when the pandemic hit Serbia, of which 15 million euros were intended for emergency care and 78 million for economic recovery.
Also, so far in the fight against the coronavirus, the European Union has financed 800,000 protective masks, 100 triage containers (all produced in Serbia), as well as equipment for them, 300 infrared contactless thermometers, 100 oxygen concentrators, and more.
You can read more about the partnership between the European Union and Serbia and investments in the Serbian health sector, which have lasted for almost two decades, in a separate news item.