As of now, some 30 persons with disabilities in Brus will enjoy adequate conditions and improved status thanks to the newly built Day-care Centre. The two-story building with 400 square metres of floor space and a yard has been erected thanks to the European Union and the Government of Switzerland which supported the project through the European PROGRES development programme with EUR95,400. The Municipality of Brus took part in the project by allocating EUR14,500.
"The construction of the facility will allow us to double the number of beneficiaries who receive the day-care service in protected environment, in line with all standards. With support of an expert team, the beneficiaries will now start taking active part in the community's social life," said Tatjana Djokic Milenkovic, Secretary of the Association for Assistance to Mentally Underdeveloped Persons Pcelica which, together with the Municipality of Brus, acted as a project partner.
As Djokic Milenkovic put it, the EU and the Swiss Government contributed to making a significant change in the lives of all beneficiaries and employees, who had thus far spent time in the school kitchen basement, the space unsuitable for physical activity and with limited accessibility for the blind and visually impaired as well as those in wheelchair.
Beneficiaries of the Day-care Centre Pcelica have actively participated in project design by choosing the layout and wall colours in order to make the space fit their needs.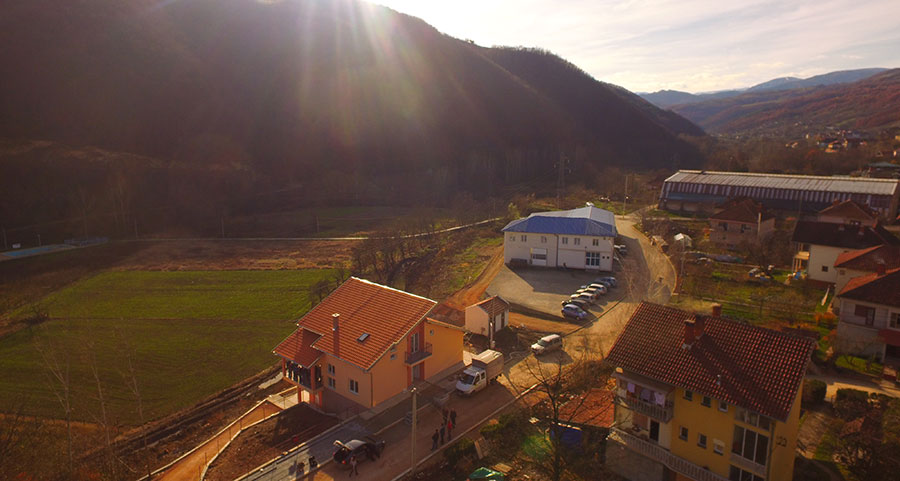 "The local self-government had made the infrastructure arrangements, necessary for the functioning of the Day-care Centre, thanks to which the entire neighbourhood now has a new road and everything else people need to live a normal life in the 21st century," said Milutin Jelicic, President of the Municipality of Brus.
"The project is a prime example of how local self-governments and institutions, aided by EU and Swiss financial assistance, can work together to meet the needs of local population," said Graeme Tyndall, European PROGRES programme manager, adding that the EU and Switzerland have so far invested EUR5.5 million in southeast and southwest Serbia through infrastructure projects aimed at improving access to social services, education and healthcare for particularly vulnerable social groups.
The European Union and the Government of Switzerland support activities of the European PROGRESS programme which contributes to sustainable development of south and southwest Serbia, with a total of EUR24.46 million. Approved projects will be aimed at strengthening local administrations; creating an environment that fosters development of infrastructure and economy; and improving the implementation of social inclusion and employment policy. The programme is implemented by the United Nations Office for Project Service (UNOPS).
The municipalities included in the programme – Novi Pazar, Ivanjica, Nova Varos, Priboj, Prijepolje, Raska, Sjenica and Tutin in southwest Serbia, as well as Prokuplje, Blace, Zitoradja Kursumlija, Leskovac, Bojnik, Vlasotince, Lebane, Medvedja, Crna Trava, Vranje, Bosilegrad, Bujanovac, Vladicin Han, Presevo, Surdulica, Trgoviste, Brus, Aleksinac, Gadzin Han, Doljevac,