In the future, the children in Novi Sad, will have a modern and safe play space thanks to EU funds. The playground will especially benefit the students of the Elementary School "Jovan Subotic", which is located in the immediate vicinity.
The opening of the first of 27 children's playgrounds was also attended by the Head of the EU Delegation to Serbia, Ambassador Sem Fabrizi. Our job is to invest in your childhood, and you need us adults to be constantly reminded of what true values ​​are, the ambassador said.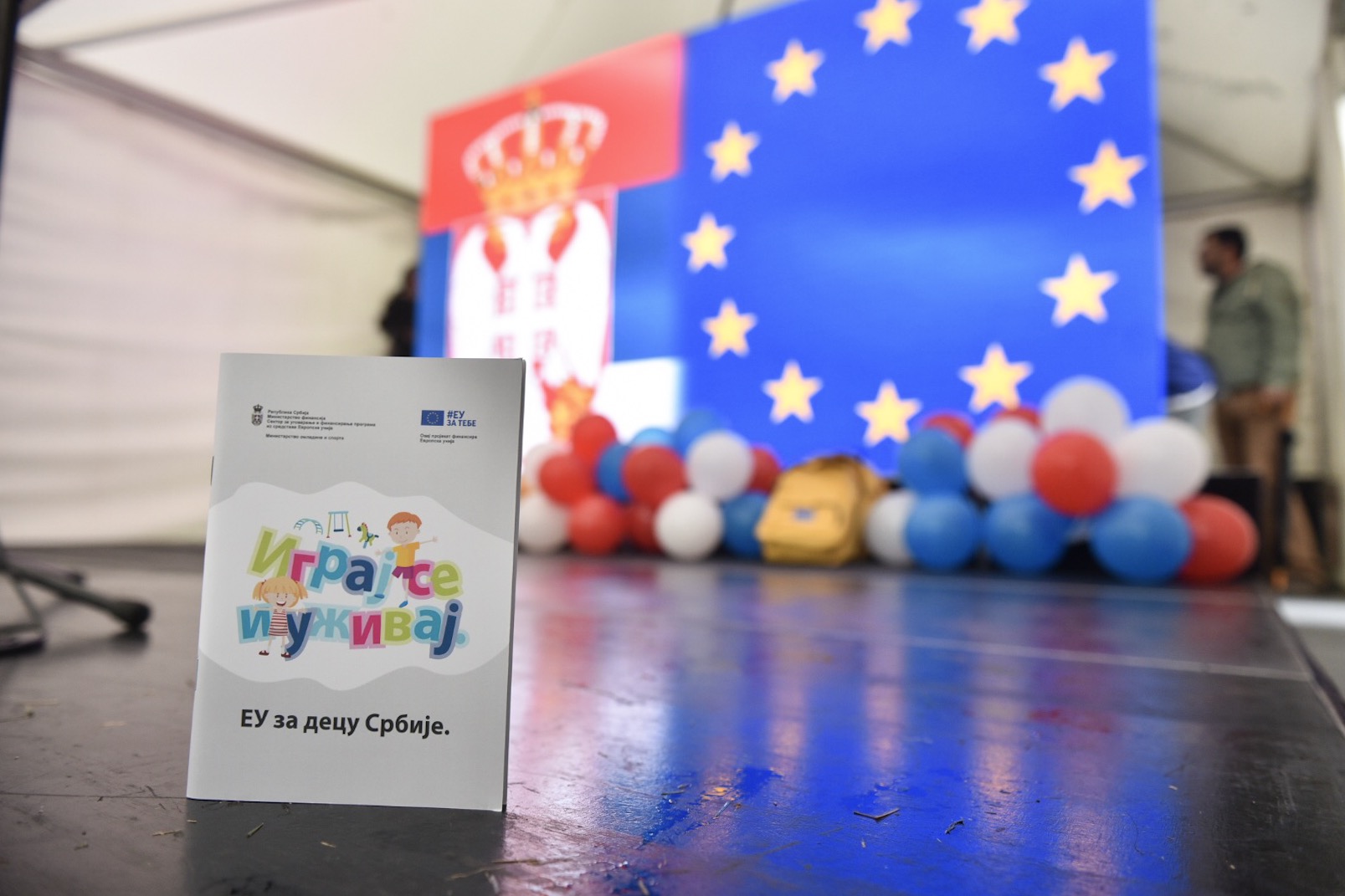 "The European Union is the largest donor in Serbia and assists with projects in many areas of citizens' lives. Projects that bring joy to children have a special place. This project is part of a broader portfolio of grants funded by the European Union worth over € 50 million to support the physical, social and emotional development of children of all ages in Serbia, "says Ambassador Fabrizi, adding that he is particularly pleased with the equipment and playground materials produced in Serbia in accordance with EU sustainability policy.
EU projects that bring joy to children and their families deserve special places. Really delighted to deliver w/ Sport Minister @VanjaUdovicic in Novi Sad the first of the 27 playgrounds, funded by 🇪🇺 & realised w/ 🇷🇸 material & equipments. Joy, safety, sustainability. Uživajte! pic.twitter.com/yDEye9yBA1

— Ambassador Sem Fabrizi (@FabriziSem) September 26, 2019
Youth and Sports Minister Vanja Udovicic wished the children that this would be their place to play, but also to make new friendships.
"We pay special attention to the promotion of healthy living and the popularity of sports, especially among children, and I am therefore very pleased that the European Union has supported another project of the Ministry of Youth and Sports. It is very important that big cities, such as Novi Sad, have as many playgrounds as possible to enable our youngest to grow up as high as possible, "said Minister Udovicic.
Acting Assistant Minister of Finance Marko Jovanovic estimates that playing on the playgrounds enables physical, intellectual, social and emotional development through individual and group activities.
"Projects like these implemented by the Ministry of Finance as a Contracting Authority are of great importance to children, as they support their early development and are a vital link for children with nature and open space, and they are particularly lacking in the present day, especially in urban areas. ", says Jovanovic
The project "Reconstruction and Improvement of Playground Safety Conditions" worth over one million euros, is funded by the European Union. It covers the complete reconstruction of children's playgrounds in 11 cities and municipalities in Serbia.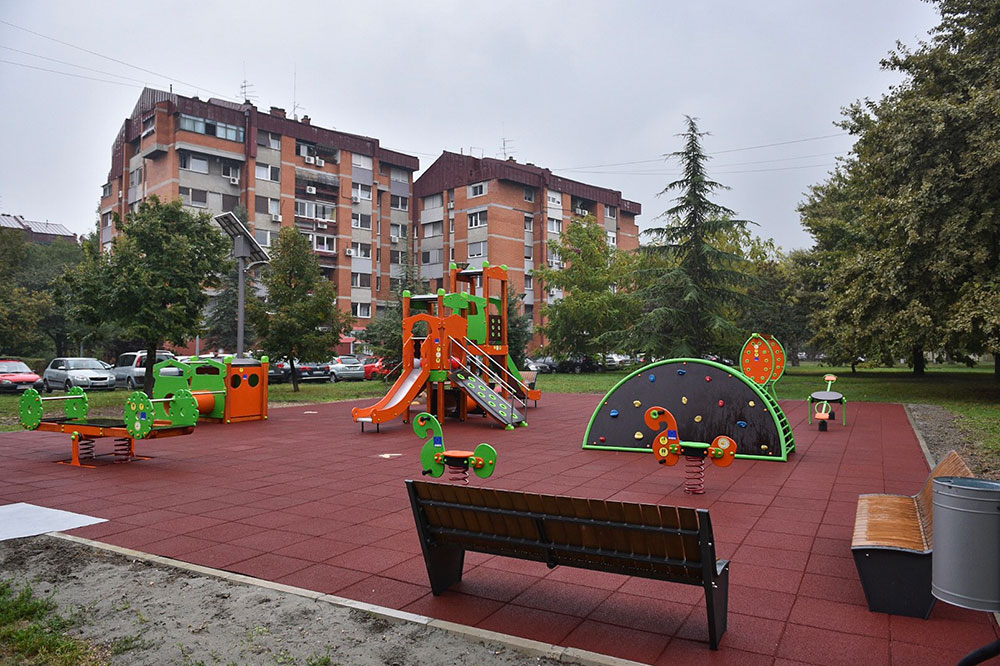 All playgrounds are designed and will be equipped with equipment that meets current safety standards for playgrounds in force in the EU and are also being implemented in Serbia. The project aims to promote the physical activity of children, socialization, as well as the intellectual and emotional development of toddlers.
Playgrounds are a major link for children in cities with nature and open space, and it has therefore been decided to channel significant resources into social infrastructure to contribute to the overall development of children. The need for such projects is constant and it is necessary to continue investing in the reconstruction and construction of facilities of similar purpose.