EU leads Western efforts in receiving and taking care of asylum-seekers. More than 1.6 million in 2015. 44% increase from 2014.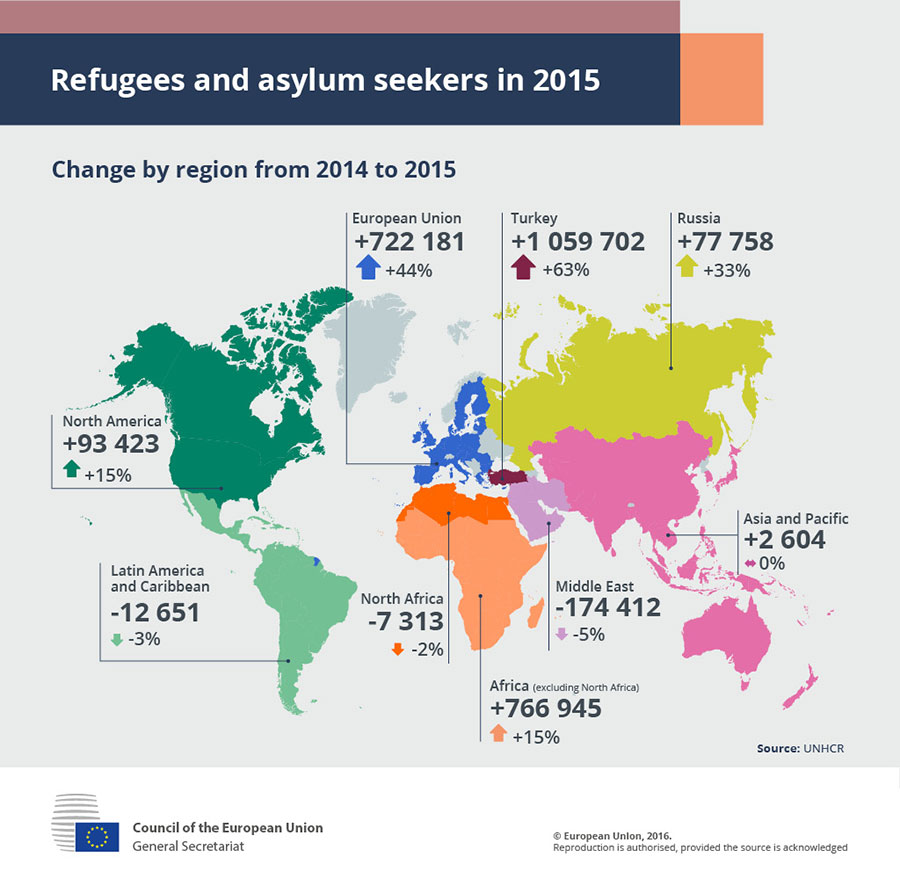 More than 90.000 people rescued this year alone by EU naval operations in the Mediterranean.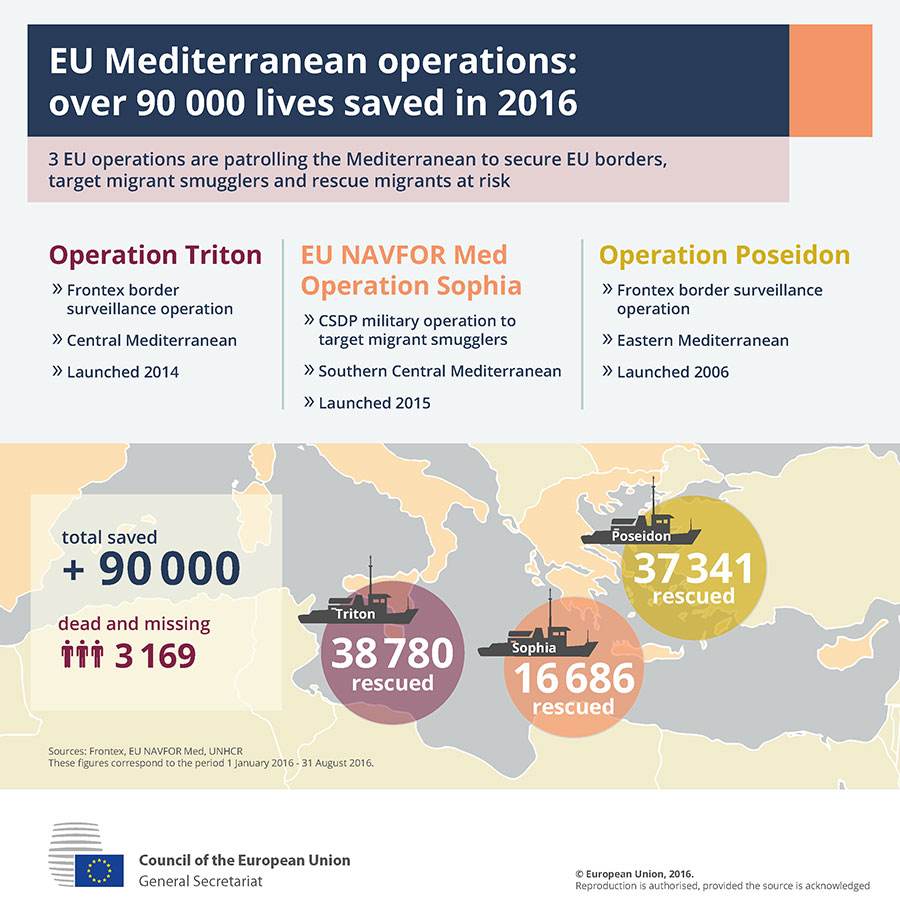 EU has dramatically reduced the flow of irregular migrants via the Western Balkan route. 98% down compared to September 2015.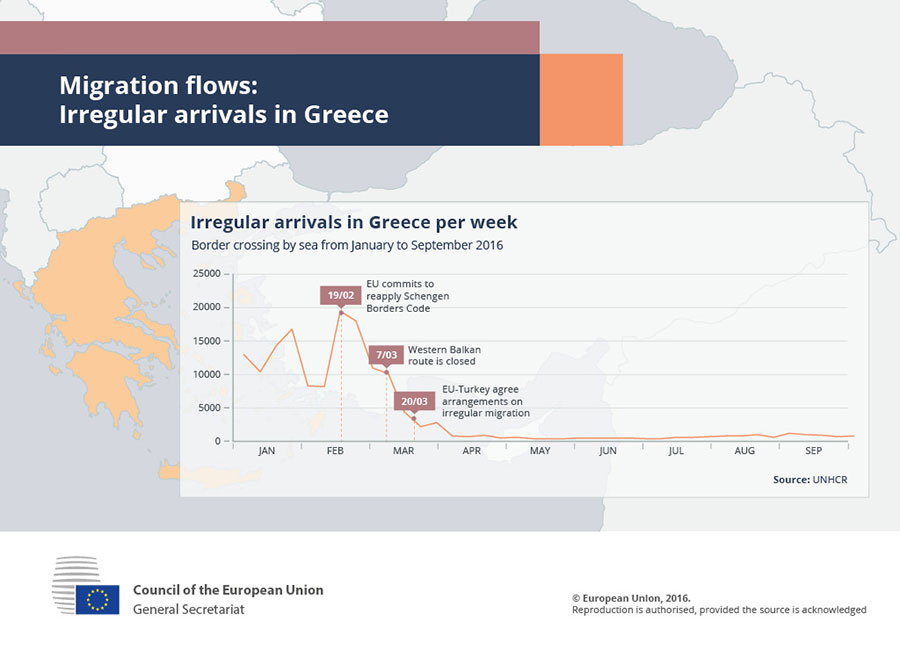 EU determined to reduce flow through central Mediterranean route. Mainly irregular economic migrants who now need to be returned quickly as they have no legal right to remain.