EU Ambassador Fabrizi lays foundation stone in Stara Pazova
Stara Pazova 27 August – The EU continues to make a positive difference in the lives of people in Serbia. 169 families who currently live as refugees in the Stara Pazova area will receive a new home due to EU funding. The Ambassador of the European Union to Serbia, Sem Fabrizi,, Deputy Prime Minister Dacic, representatives of the Serbian government and other international donors laid today the foundation stone for a new building. People who had become refugees in the wars of the 1990s will be benefitting from this project.
"Laying a foundation stone means to start something new. We are starting something new here today indeed. And it is more than just a building. It is a start of a new era in the life of many families who can expect a long term solution in their quest for housing", Ambassador Fabrizi stated.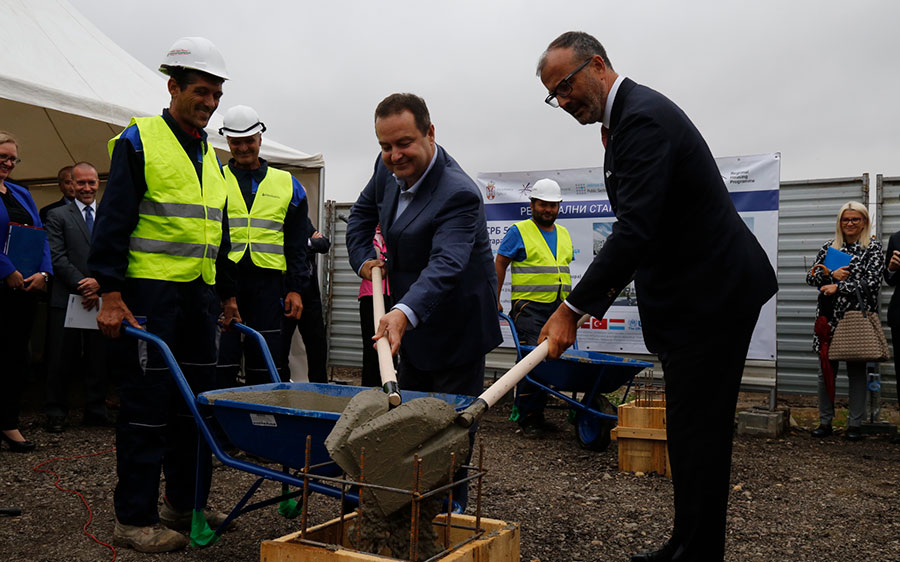 The project is part of the Regional Housing Programme. More than 2,000 housing units have already been handed over to beneficiaries in Serbia. The aim is to have by the end of 2018 3,800 units handed over altogether.
Since April 2013, the RHP Fund Assembly of Donors has approved 31 grant applications from countries in the Western Balkans amounting in total to EUR 230 million in grants, to provide housing solutions to some 11,300 households or an estimated 34 000 persons.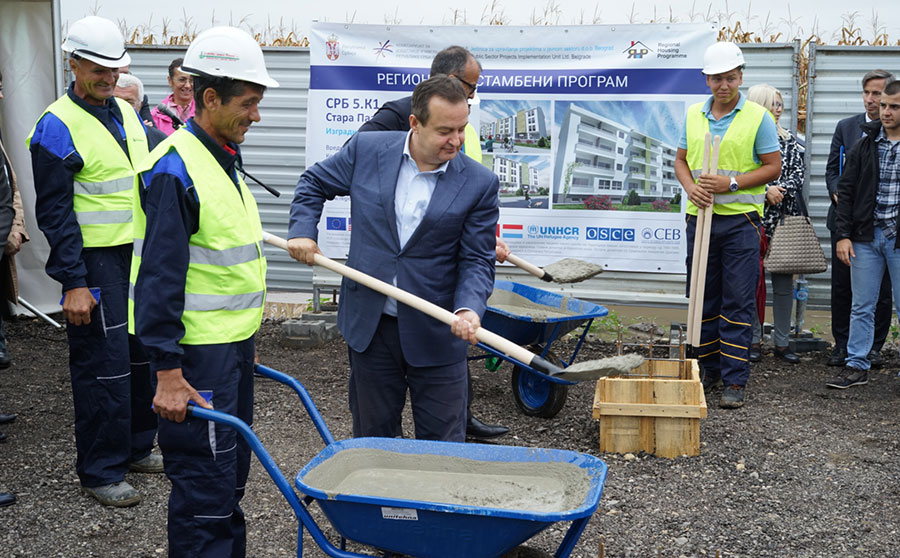 The EU provides 82% of the financial resources to this fund. The ceremony in Stara Pazova was also attended by Foreign Minister Ivica Dacic, representatives of the US Embassy, UNHCR, the OSCE and the Serbian Commissioner for Refugees participated as well.