The process of reconstruction of the Dobrava river bridge on the state road of I B level between Šabac and Požega, which has begun in March 2017, will be finished in mid-September. European Union has allocated EUR 183.000 for the reconstruction of the bridge, which has been in danger of collapsing after floods in May 2014, caused by high water levels of the Dobrava, which flooded surrounding lands and the road.
"The construction of the Dobrava bridge will be fixed and strenghtened with new layers of armature, which will provide full stability of the construction. Thus a possible damage of floods will be decresaed to a minimum in future, thanks to regulation of the 100-meter long Dobrava river bed," said the Monitoring team member Radomir Božić.
Reconstruction of the 36-meter long bridge includes sanation of bridge carriers and bearings, set up of a new concrete layer in line with the existing bridge construction, hydroisolation works, asphalt covers and set up of a restrain traffic fence, as well as regulation of water bed and embankment walls. Consequences of the flood will be fully amended, while newly-built pedestrian pathways and fences will enable secure bridge crossing for pedestrians.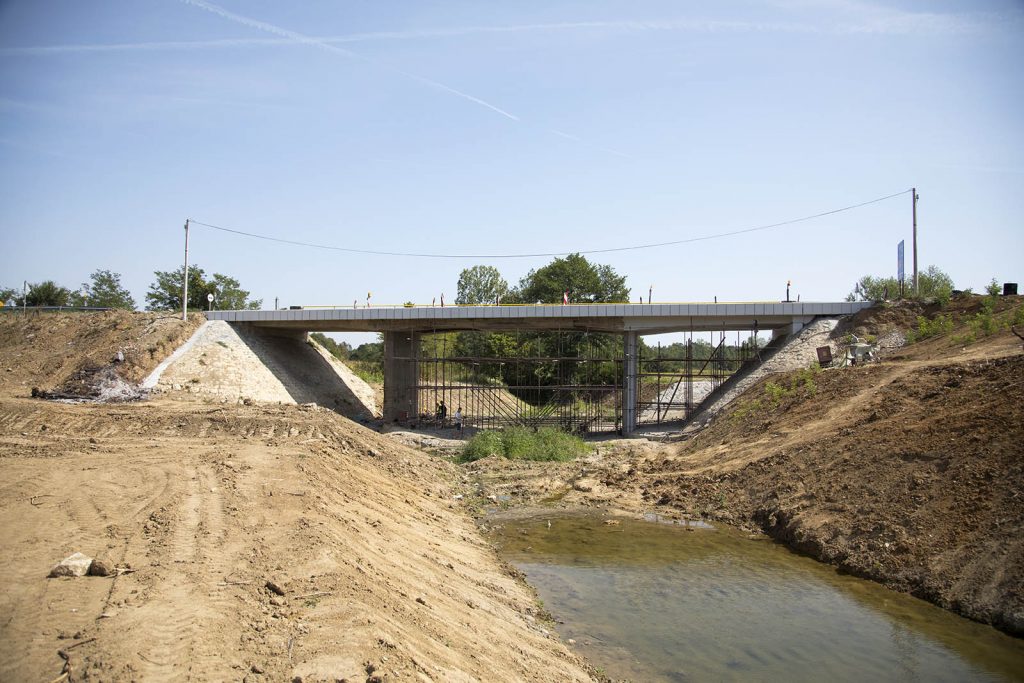 In July 2017, reconstruction of the Dumača river bridge in Šabac has also begun, while the end of the works is planned for the end of September this year. A total value of works financed by the EU is EUR 125.000.
Works on the bridges have been realised through a project of reconstruction of transport infrastructure objects damaged in floods, implemented by the United Nations Office for Project Services (UNOPS) in 23 local municipalities, and European Union has set EUR 10,49 million for it. So far, the sanation of 44 landslides and reconstruction of seven bridges, while another two bridges will be reconstructed and five more built till the end of the project.
European Union has provided the biggest assistance to Serbia in projects for renovation of flood consequences and strenghtening preventive infrastructure, worth EUR 162 million from its pre-accession IPA 2012 and 2014 funds, as well as the EU Solidarity Fund.
EU Assistance for Flood Relief in Serbia worth EUR102 million, is funded by the European Union from its pre-accession IPA 2012 and 2014 funds. The funds are aimed at construction and reconstruction of houses, reconstruction of public buildings, rehabilitation of roads, landslides and public infrastructure, revival of economy and agricultural production as well as the construction of flood prevention infrastructure in 57 most affected municipalities. All field activities are implemented by the United Nations Office for Project Services (UNOPS), United Nations Food and Agriculture Organisation (FAO), organisations HELP, ASB and the Danish Refugee Council (DRC), the Austrian Development Agency (ADA) and the World Bank – in coordination with the Serbian Government Public Investment Management Office.