"Serbia is on the right track and a few negotiating chapters are well prepared from the technical point of view and I hope they might be opened during the next intergovernmental conference scheduled for 10 December in Brussels," said EP Rapporteur for Serbia David McAllister.
Speaking at a joint press conference following a meeting with the Serbian President Aleksandar Vucic, he said he hoped next progress report on Serbia would send "a clear signal to Serbia and its citizens to follow through with the reform."
Serbian President Aleksandar Vucic said he expected a positive progress report, adding that Serbia is happy with the economic reform, but that there is still much work ahead in the rule of law.
Vucic announced that a constitutional amendments proposal would be submitted to the National Assembly in late October or early November. The proposal, he said, concerns chapters 23 and 24, as well as chapter 35, which is "particularly important" as it deals with making progress in Belgrade-Pristina relations.
He said chapter 35 had particular importance for Serbia, representing a sort of a condition for further EU integration of the country. I have "no idea" what the international community wants or expects from Serbia, he added.
"We are ready to continue the talks. The dialogue has advantage over any other problem-solving method," Vucic said.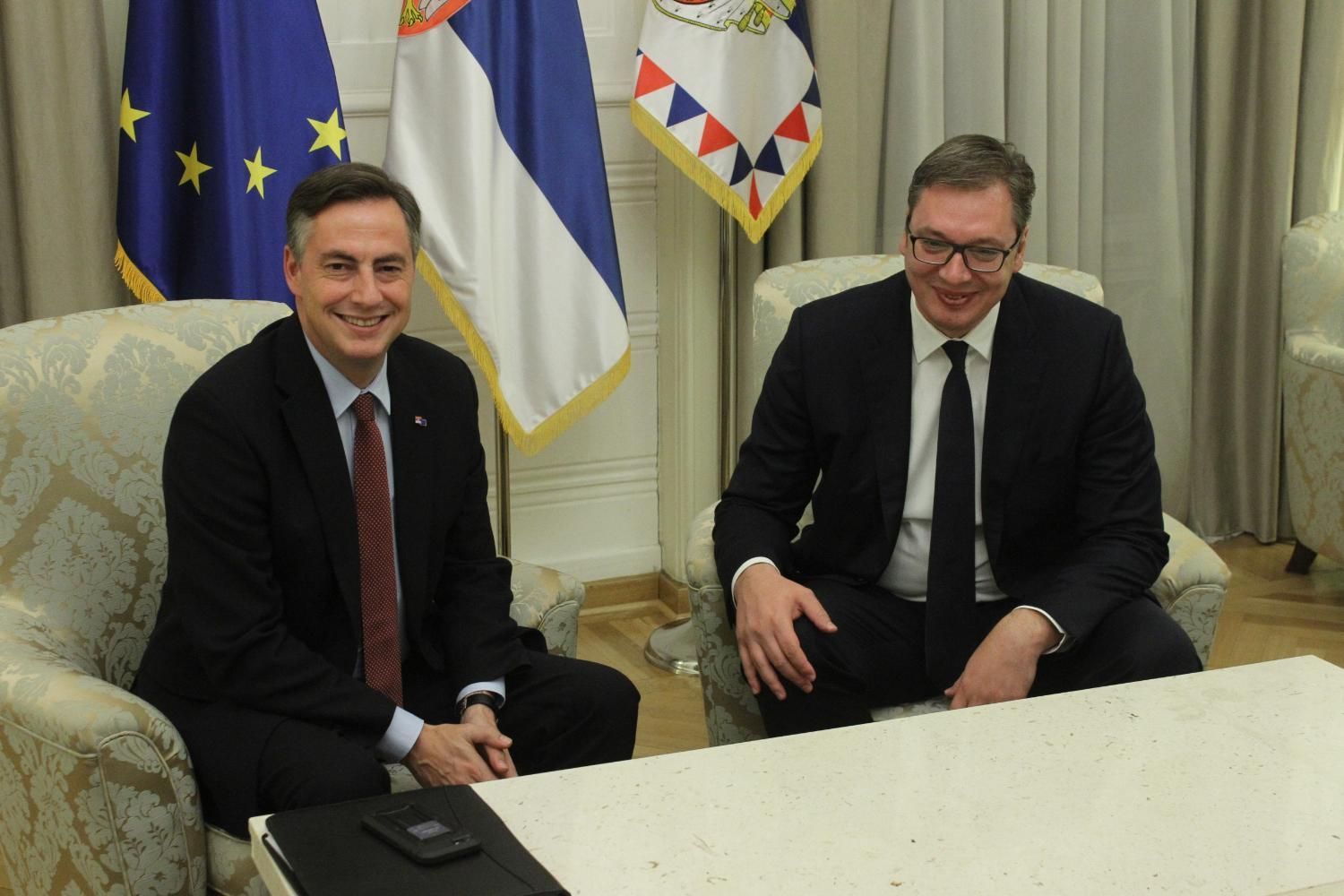 EP Rapporteur for Serbia described the normalisation of Belgrade-Pristina as an important matter, not only to Serbia and Kosovo, but the region as a whole.
"Presidents (of Serbia Aleksandar) Vucic and (of Kosovo* Hashim) Taci have shown commitment to take the normalisation to another level, and such normalisation would be a big deal not only for the two countries, but for the entire region," McAllister said.
Both sides decide on the agenda of the talks, he said, adding that he could not speak about either the course or the date of the next round. I can only encourage Belgrade and Pristina to continue the talks, he said.
EP Rapporteur said that in order to reach an agreement, both sides must agree on it, taking into account the international law, adding that he is happy that there is a consensus on not creating homogenous, nation-states in the region.
*This designation is without prejudice to positions on status, and is in line with UNSCR 1244/1999 and the ICJ Opinion on the Kosovo declaration of independence.