The Head of the Delegation of the European Union to Serbia, Ambassador Sem Fabrizi, and the Ambassadors of the Member States met at the Palace of Serbia with the Prime Minister of Serbia, Ana Brnabić, and the Minister for European Integration, Jadranka Joksimović.
"We congratulated the Serbian authorities on how the public services managed to cope with the difficult situation around COVID-19. The EU helped Serbia from the beginning and an agreement on support to Serbia of 70 million euros from IPA funds was signed last week," Ambassador Fabrizi reminded.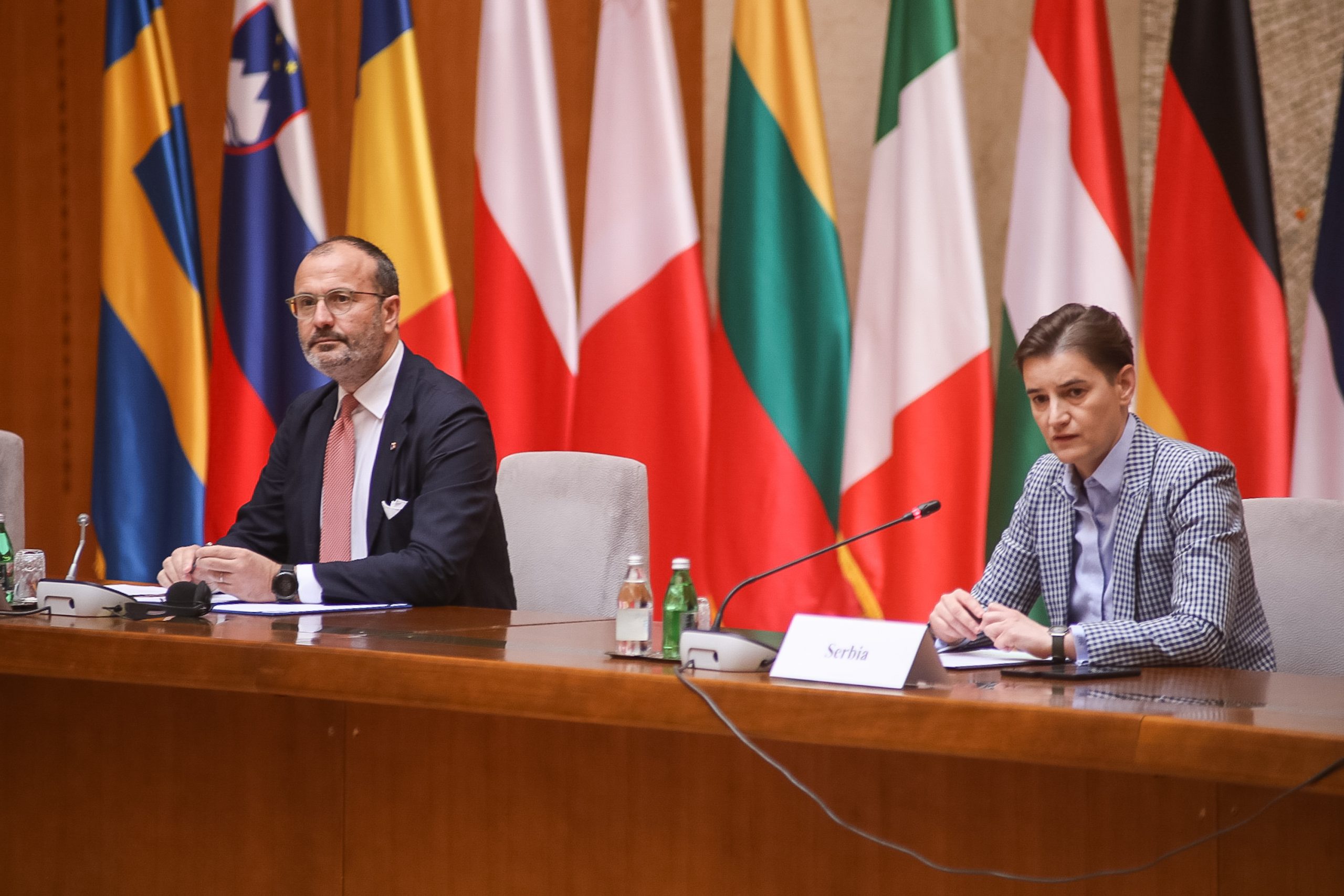 The elections on June 21 will be a test of democracy, he estimates, reminding that the European Parliament mediated in the inter-party dialogue. He adds that elections are the right way for people to express their opinions, and that there is no other way to express your agreement or disagreement than in elections.
"It is important that there is a clear European agenda even after the elections. We talked about judicial reform, the role of the media, the implementation of the Media Strategy, and how to help Serbia move forward," Fabrizi said.
The Special Representative for the negotiations between Belgrade and Pristina, Miroslav Lajcak, is already doing his job from afar, the head of the EU Delegation notes, and notes that the European Union always calls for avoiding measures that could bring difficulties in the dialogue. The status quo does not benefit anyone, concludes Ambassador Fabrizi.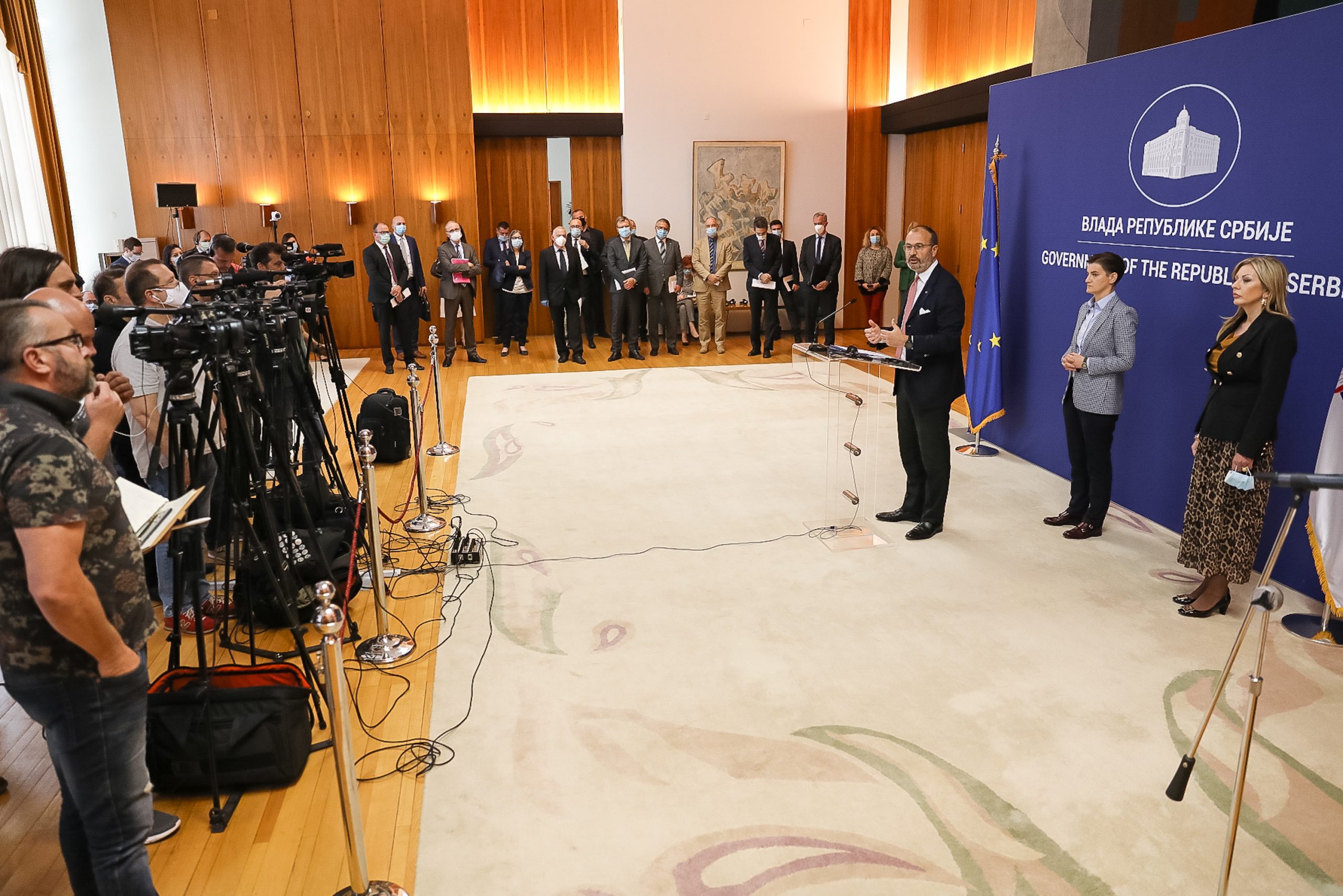 Prime Minister Brnabić said that Serbia continues its European path, despite the challenges posed by the corona virus pandemic.
"Serbia currently has 18 open chapters, two are temporarily closed, and five new ones are ready to be opened. We hope that some will be opened before the end of Croatia's EU presidency," the Prime Minister pointed out.
She expressed satisfaction that today, on the day when the World Environment Day is being marked, she can say that Serbia handed over the negotiating position for Chapter 27 at the end of last year, which is precisely about environmental protection.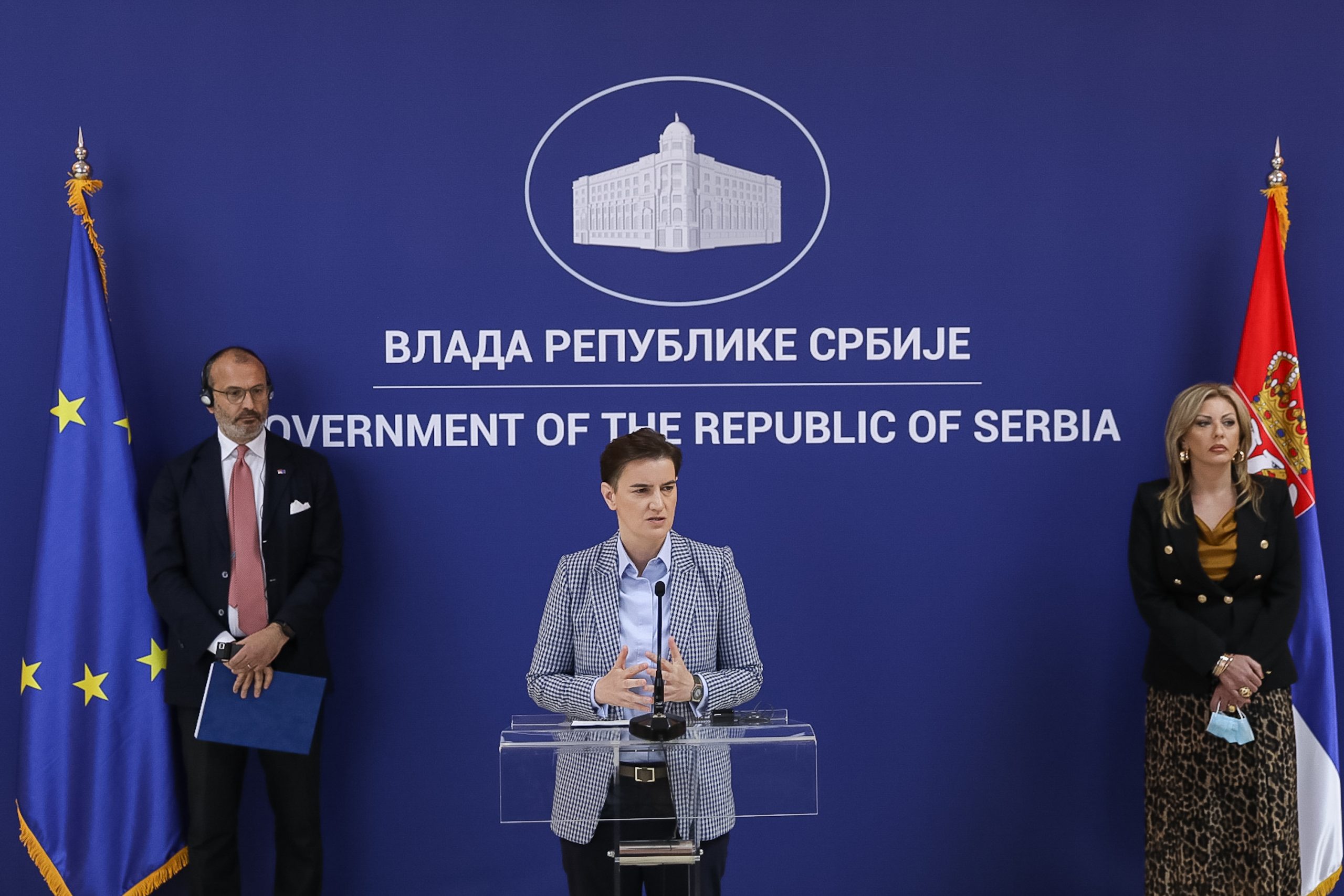 The government has adopted several strategies that are important for European integration, but also for citizens and the economy, the Prime Minister said.
"These are the Strategy for the Fight against Violence against Children, the Strategy for Industrial Development of Serbia, the Strategy for Smart Specialization, as well as the media strategy," states the Prime Minister.