The renovation works on the first hospice day care centre in Serbia were officially launched in Mali Mokri Lug.
BELhospice has received support within the project Development of efficient community-based services in the area of education and social protection at the local level, implemented in partnership with the Ministry of Finance and the Ministry of Labour, Employment, Veteran and Social Affairs, and funded by the EU.
At the event, the opening remarks were given by the Head of the EU Delegation to Serbia Sem Fabrizi, Ambassador of Belgium Leo D'aes, Assistant Minister of Labour, Employment, Veteran and Social Affairs Milos Jankovic and BELhospice Director Vera Madzgalj.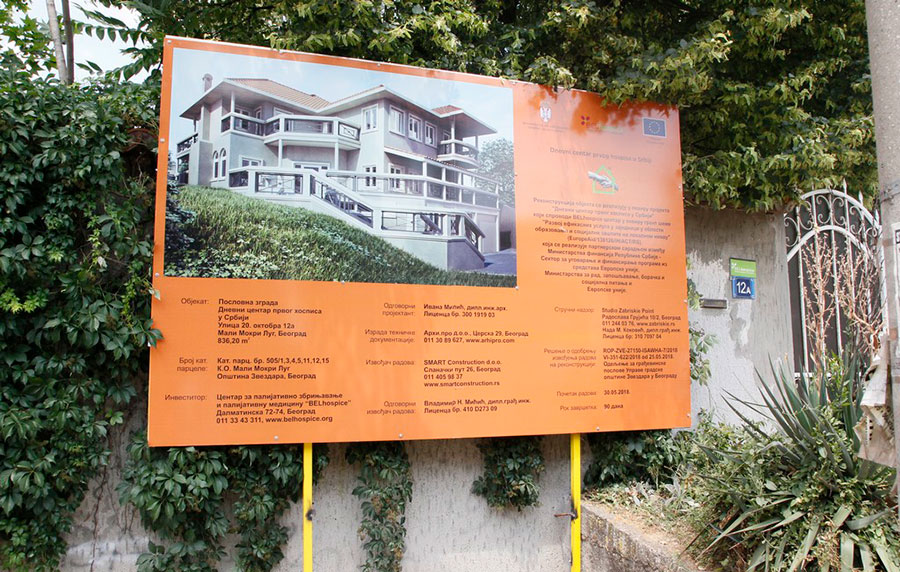 Ambassador Fabrizi said the EU supported BELhospice with EUR197,000, recalling that the EU-funded project Development of Palliative Care in Serbia, which ran from 2011 to 2014, was implemented in partnership with the Ministry of Health.
"The biggest progress was made in the area of professional staff education, primarily in the health care system. The emphasis of this project was the opening of thirteen palliative care units within hospitals in different cities of Serbia and the objectives of the project were focused on the health sector," Fabrizi said.
In addition to the existing service of taking care of late-phase cancer patients and their family members, the renovation of the BELhospice Centre will improve the quality of lives of at least 60 patients and 120 family members. On a daily basis, the Centre will provide free day care services to 20 cancer patients.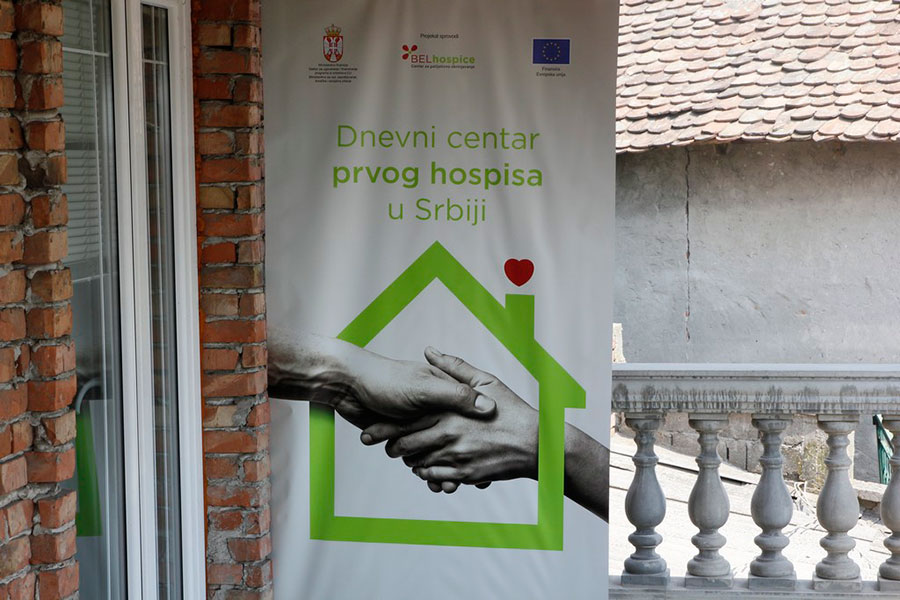 The high quality palliative care offered by BELhospice – apart from the team made up of doctors, nurses, caregivers social workers, psychologists and priests – will be supported by a number of volunteers. It will also offer free transport and food services for patients spending their days at the Centre for a period of eight months.
Also, the project envisages the licensing of services, making improvements to intersectoral cooperation and coordination of patients's needs with social institutions and the local self-government.