Steffen Hudolin of the EU Delegation to Serbia presented car keys to Škoda Kodiaq to Deputy Mayor of Sid Zoran Semenovic and Mayor of Sremska Mitrovica Vladimir Sanader in downtown Sid. Two vehicles intended for emergency management headquarters in Sid and Sremska Mitrovica have been purchased within the project Emergency Response NOW.
The vehicles will be used by professional units as well as for the transport of both project team members and equipment.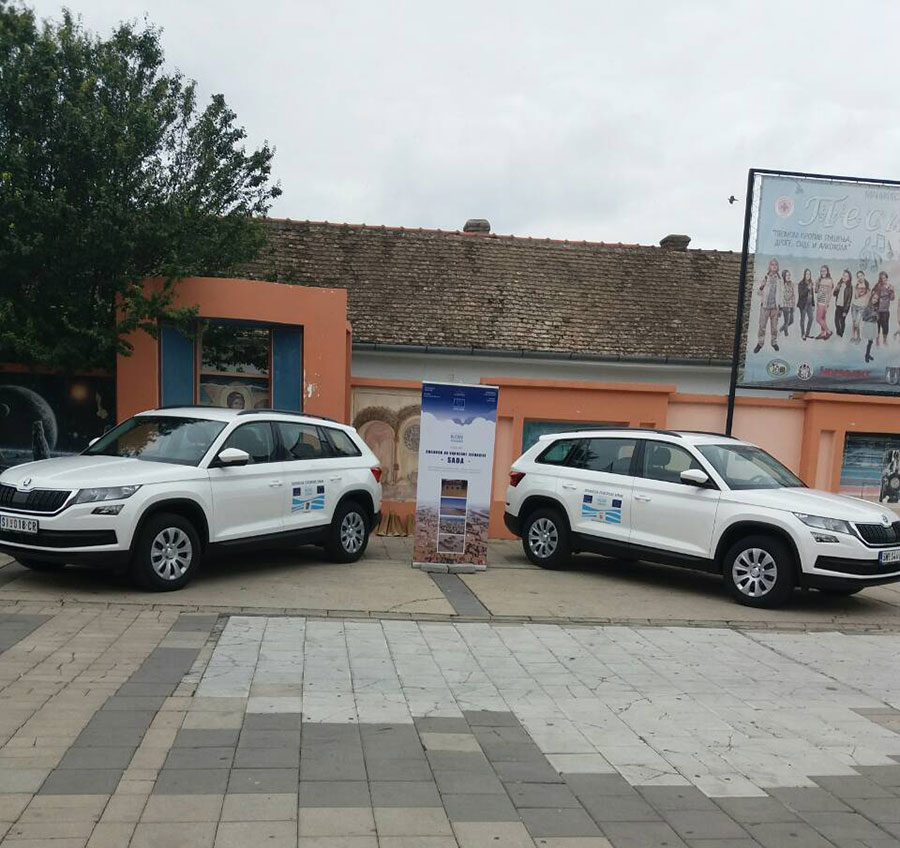 The ERNOW project is implemented under the EU-funded cross-border cooperation programme and is running from 2 September 2016-1 March 2018 with the goal of improving the safety of people and property in areas prone to flooding and other natural disasters and establishing a functional protection and rescue system in order to reduce flood-inflicted damage in the future.
Also, the project aims to strengthen cooperation and coordination among the municipalities of the Sava River basin and enhance capacity for proper equipping and training of members of protection and rescue units with a view to improving the efficiency of emergency response in the event of a natural disaster.