The Chairman of the EPP (European Peoples Party) group in the European Parliament, Mr Manfred Weber concluded today his visit to Serbia. Mr Weber held political talks with the President of Serbia Aleksandar Vucic, the Minister for European Integration Jadranka Joksimovic, the Speaker of the Serbian Parliament Maja Gojkovic as well as various members of political parties which are in the opposition.
Mr. Weber was joined by EPP group members Mr. McAllister, chair of the EP AFET Committee and Mr. Bilcik, EP Rapporteur for Serbia.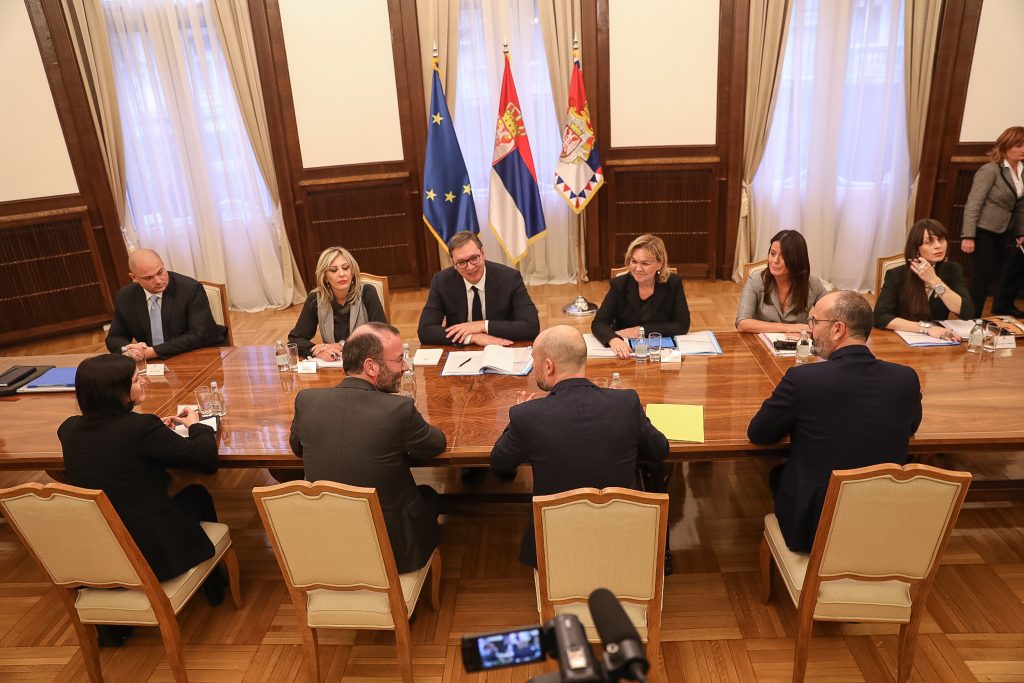 Commenting on the future of the EU's relations with Serbia Manfred Weber stressed the importance of a continued momentum for the EU integration process. "My visit came at a time when we are also working with a new European Commission. So at a a time when there is a fresh start and I would like to see us in a state where we can also send positive and fresh signals for reform to Serbia and into the region", Mr Weber stated.
During his visit Mr Weber also had the opportunity to visit the Science and Technology Park in Belgrade where he was familiarised with the work of the Innovation Fund. The Innovation Fund is strongly supported by the European Union to pay grants to researchers, engineers and innovators to develop and market their ideas. It builds a bridge between science and the private sector. " I was impressed with what I was presented with. A lot of what is being developed here can be useful not only for Serbia but also already now inside the EU and this is also already happening.", Mr Weber stated.
As a part of his visit Mr Weber also met several members of the political opposition in Serbia. The European Parliament facilitated dialogue in Serbia with a full range of contacts to all political parties is planned to continue in December.
"I was here in Serbia to listen and learn in my very own capacity as EPP group Chairman and to familiarise myself with the political landscape here.