The keys to 270 newly built apartments in Kamendin were handed to refugee families from Bosnia and Herzegovina and Croatia. The ceremony was held on the World Refugee Day, and residential buildings were built under the Regional Housing Program (RHP), whose largest donor is the European Union.
Among all the projects funded by the EU, those that focus on people, their rights, dignity, and happiness are the greatest joy, says the Head of Cooperation in the EU Delegation in Serbia Yngve Engstrom.
"It is important to remember that RHP does not only provide housing, but also shows how regional cooperation can successfully address issues of common interest," Engstrom says.
Serbia is making good progress, out of 7300 housing units that were planned, more than half has been moved so far, says Engstrom. He also confirmed that the EU will continue to support the program until the end of its activities, which is planned to take place until late 2021.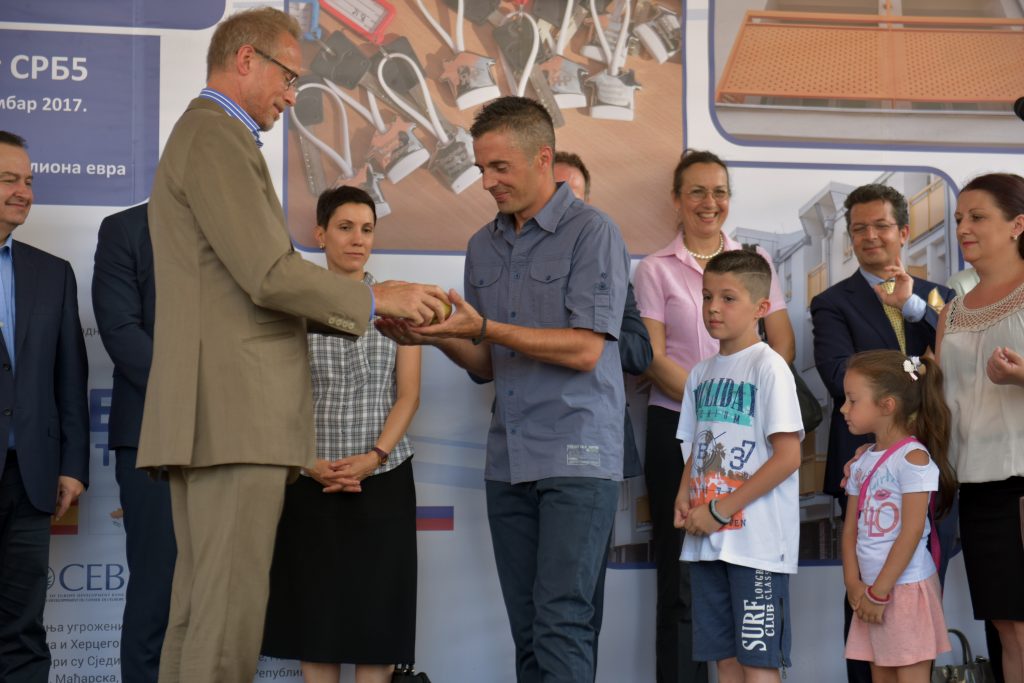 In Serbia, 827 apartments are currently being built in 25 municipalities across the country, according to Foreign Minister Ivica Dačić. He believes that this confirms the scope and seriousness, as well as the continuity in the approach to solving the problem of refugees.
"This is our national, international, but above all civilization obligation and our best contribution to the realization of global efforts to protect human rights of refugees, as one of the most vulnerable social categories in the world," Minister Dačić said.
RHP is a joint multi-annual program of Serbia, Bosnia and Herzegovina, Montenegro and Croatia, which aims to provide permanent housing solutions for the most vulnerable refugee families in the region. It is implemented with the support of the European Union, the OSCE, Switzerland, the United States, Norway, Italy, Germany, and other partners and countries.