Support for healthcare and social and cultural inclusion, as well as the promotion of tourism, are the scope of the new cross-border cooperation program between Serbia and North Macedonia, financed by the European Union. The trilateral financing agreement was signed today in Niš, within the EU Opportunity Week, by Minister for European Integration Tanja Miščević, Deputy Prime Minister of North Macedonia Bojan Maričić and the Head of the EU Delegation to Serbia Emanuele Giaufret.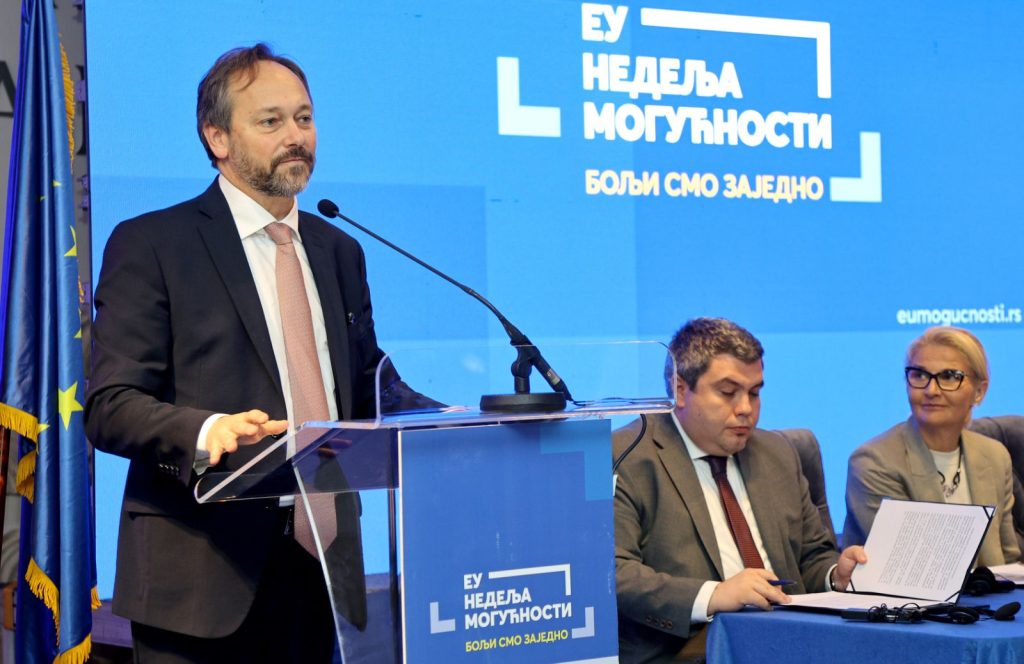 This is the second cross-border cooperation program between these two countries. The total budget of the program adopted by the European Commission on June 3, 2022 amounts to EUR 9.7 million, of which EUR 8.4 million are co-financed by the EU. This is more than double the funds compared to the previous seven-year financial perspective. The Trilateral Agreement corresponds to two-year allocations in the total value of EUR 3.6 million, which will be supplemented at a later stage of the Program in order to be able to use the total EU funds intended for the entire program.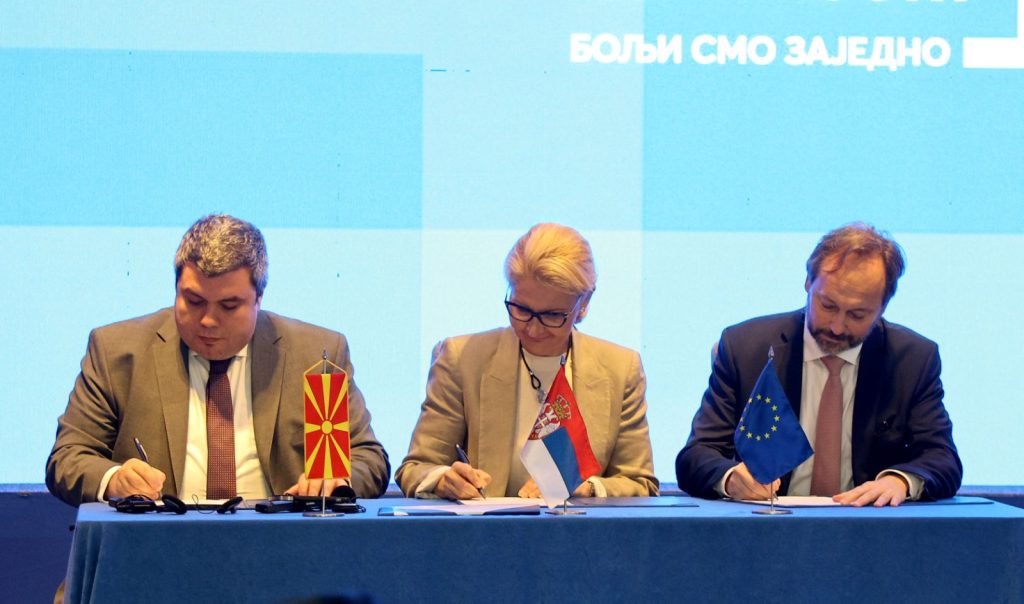 It is expected that, thanks to the Program, social and health care services for vulnerable groups will be more accessible to citizens, as well as that there will be more cultural content for all residents of the territory where the Program is implemented. The development of cross-border tourism and the protection of cultural and natural heritage on both sides of the border will significantly increase the number of tourist visits and the length of stay of tourists in the border area.
The area of this cross-border cooperation program includes the Jablanica and Pčinja Districts in Serbia and the Northeast region and part of the Skopje region in North Macedonia, with about 850,000 inhabitants in both countries.