Serbia is safer than it had been during May 2014 floods, but it is still neither safe enough, nor fully prepared, said Head of Government Office for Reconstruction and Flood Relief Marko Blagojevic and announced that by the end of 2015 a new law would be adopted regarding natural disaster risk management.
"Estimates show that 30 per cent of Serbian territory is under the threat of landslides," said Blagojevic at the meeting on the occasion of International Day for Disaster Reduction held at the National Assembly of Serbia.
He reminded that the May 2014 floods put lives, health and property of 1.6 million people at risk, that is 22 per cent of Serbia population in 119 municipalities in Central and West Serbia, whereas the damage caused by flooding amounted to EUR1.7 billion, or more than four per cent of GDP.
Head of EU Delegation to Serbia Michael Davenport said that disaster prevention had to do with good risk assessment and management mechanisms put in place in advance.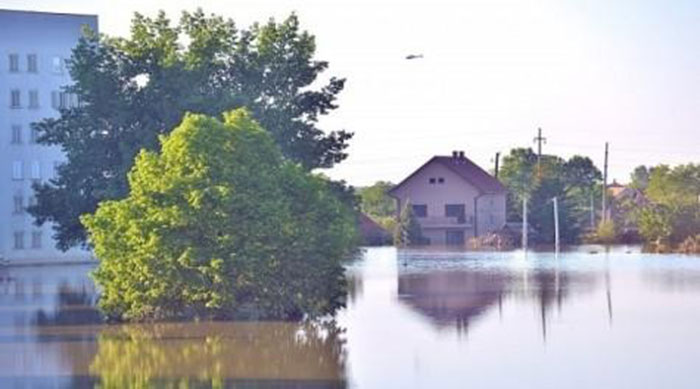 Ambassador Davenport said that natural disasters faced by countries sometimes reached beyond national borders and pointed to the importance of cooperation. According to him, through EU accession, Serbia will create a system for natural disaster-prevention, as well as systems to fight terrorism and manage migrant crisis.
He supported the reform in the area of risk management of natural and other disasters and crisis management. "I welcome the advances made after the floods," Davenport said.
UN National Coordinator in Serbia Irena Vojačkova Sollorano said that UNDP had supported and cooperated with Serbian Sector for Emergency Situations and Office for Reconstruction from the very beginning. "Apart from substantial support we have been providing advisory services and training for quite some time, due to which Serbia has already aligned with Sendai Action Plan and is one of the first countries in the world to start with Action Plan implementation."
Head of Serbia Sector for Emergency Situations Predrag Maric said that Serbia had disregarded prevention, disaster response and reconstruction for many years, and the last year's flooding proved that State's response in situations as such should be much more substantial.