In Serbia, there are over 300,000 mentally ill people, said the participants in a debate held at the EU Info Centre on the occasion of the World Mental Health Day and called for greater efforts to be put in raising the awareness of general public about that issue.
"Mental health is not a frequent topic of public debates, even though it affects all parts of the society," said Deputy Head of the EU Delegation to Serbia Mateja Norcic Stamcar.
She said that there were over 300,000 people with mental health problems in Serbia, adding that they all belonged to the most marginalised group of people.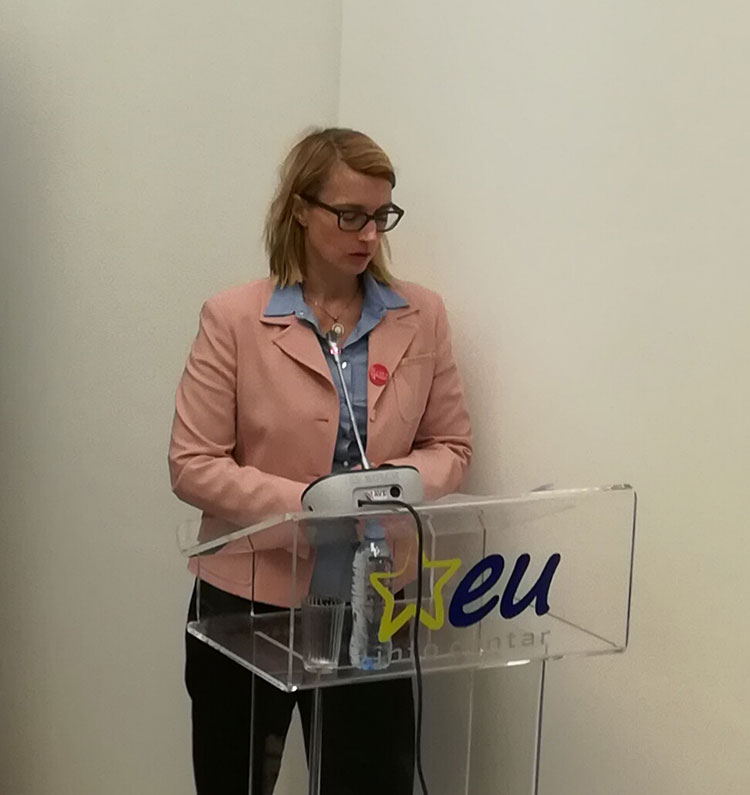 Stamcar warned that persons with mental problems were not always given proper treatment and were usually ashamed of their condition.
"Serbia should not leave them behind and the EU will continue to sustain projects aimed at providing sustainable support to those people," Stamcar said.
She said that a major step had been made toward deinstituonalisation of persons with mental disabilities and their social inclusion through the project Otvoreni zagrljaj, funded by the EU to the tune of EUR5 million in the period from 2013-2015.
"The project has proven that by acting together with relevant ministries, institutions, CSOs and local self-governments, we can do a lot – over 150 persons with mental disabilities have been dismissed from institutions where they had spent most of their lives," Stamcar said.
According to her, "the EU Delegation is currently implementing 23 new projects with the Ministry of Labour, Employment, Veteran and Social Affairs, worth EUR5,5 million in total. In the coming period, those projects are expected to launch and directly provide a series of services in the area of social protection in order to help people with intellectual and mental disabilities."
Head of WHO Office in Serbia Zsofia Pusztai said that the issue of mental health must be dealt with by the society as a whole.
"We are all faced with the risk of mental breakdown at least once in our lives," she said.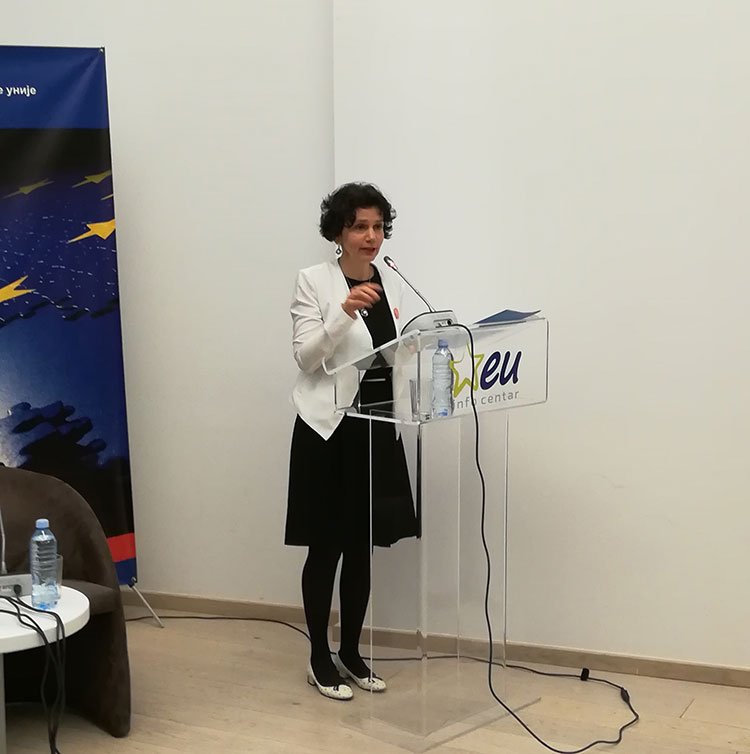 Pusztai said that people with mental disabilities were highly stigmatised, adding that treating depression cost Europe over EUR600 billion a year.
"I am not sure we are paying enough attention to the threat faced by younger generations," she said.
"Serbia should focus more on prevention. There are efficient approaches to resolving the issue of mental health and WHO will continue to work on improving mental health in the country," Pusztai said.
Representatives of the Mental Disabilities Rights Initiative of Serbia, the association Prostor, and the beneficiaries of psychiatric services and members of their families from the association Dusa said that they should be provided with systemic support in order to continue activities related to re-socialisation of people with mental disabilities.
Representatives of institutions which have supported the process of deinstitutionalisation, such as the psychiatric hospital in Kovin, health care centre in Kragujevac, Centre for mental health in Kikinda, also took part in the debate and shared their experience.