European Commissioner for Neighbourhood Policy and Enlargement Negotiations Johannes Hahn said today in Novi Sad that the completion of the Zezelj Bridge was in EU's interest as it represented the key point that "connects two shores of the Danube, the artery of Europe."
He said that the bridge was worth a total of EUR53 million, out of which the EU had invested EUR34.5 million.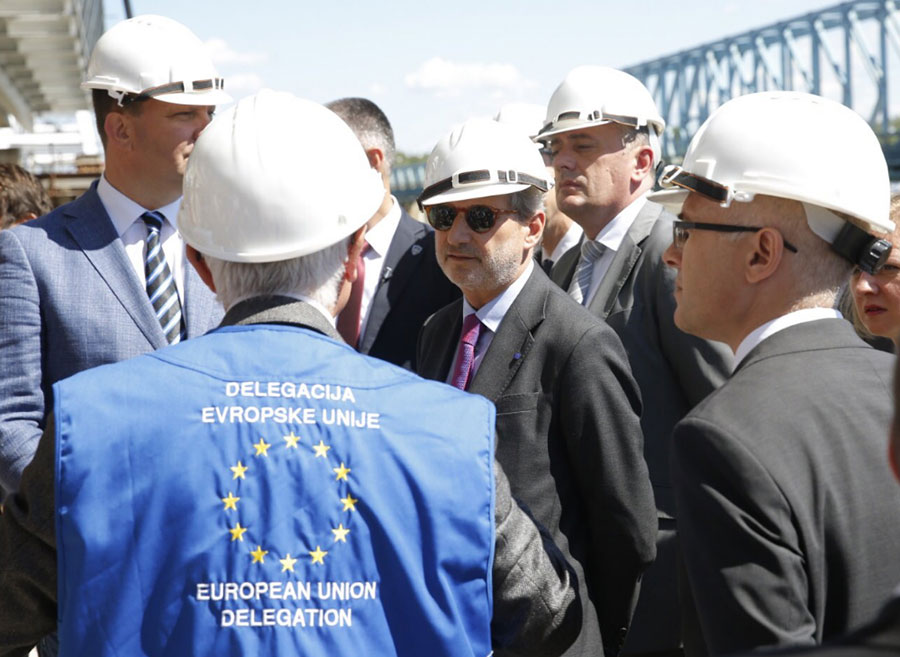 "A bridge is the best investment in terms of connecting this city and the region with the rest of Europe. This basically means we are connecting people which is as an important segment of the Connectivity Agenda," Hahn said and added that the bridge would contribute to economic and business development.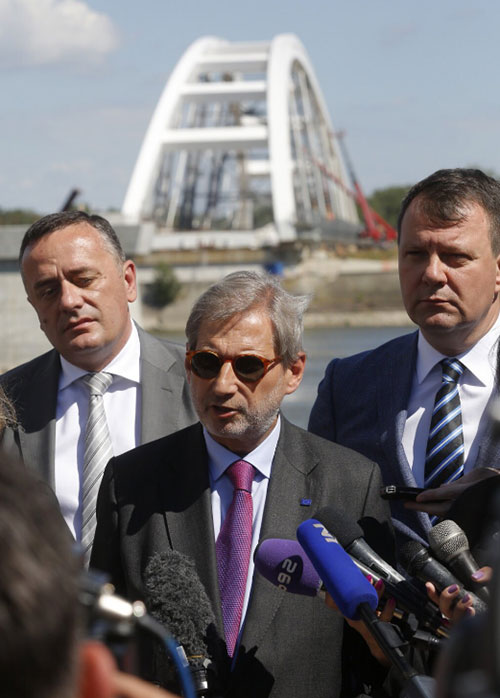 He thanked the City of Novi Sad, the Provincial Government and ministries, as well as his EU counterparts on their commitment to complete the bridge.
"The completion of the bridge is timely having in mind that Novi Sad will hold the title of Youth Capital and the Capital of Culture in 2019 and 2021, respectively. It is thus a symbol of bridging the gaps and connecting cultures and people," Hahn said.
Prime Minister of Vojvodina Igor Mirovic thanked Hahn and said that during the today's visit the contractors informed them that the main phase of the construction would be completed by the end of November when the bridge would "most certainly" be open for railway traffic.
Minister of Construction, Transport and Infrastructure of Serbia Zorana Mihajlovic said that the project of Zezelj Bridge provided a fine example of Serbia-EU cooperation, adding that the issues that had once plagued the construction of the bridge have now been addressed.
She expressed hope that construction works would be completed in line with the dynamic plan adopted three years ago.