Isn't it wonderful to hear that someone has it going on, especially in the time of coronavirus when many businesses are in a slack? Indeed it happened for Davor Mićić, an entrepreneur from Ivanjica who went a step ahead and not only improved his carpentry shop, but also managed to hire three new people during the pandemic.
– We hired three people during the pandemic because we upgraded our capacity, and now we barely manage to finish everything in time. People couldn't' spend on vacations, so they spent on furniture. In fact, we have more work now than before the pandemic – Davor says.
And just how did he manage to enhance the capacity of the shop?
– We started Drvo Tim 80 in May 2018 when we largely bought new machines. But every beginning is hard and at the time we couldn't afford a brand-new edging machine. The one we bought had low capacity and used to break down often, making us unable to maintain a manufacturing balance, says Davor who, with the support given by the European Union to entrepreneurs as well as small and micro enterprises via the EU PRO Programme, purchased the equipment he needed.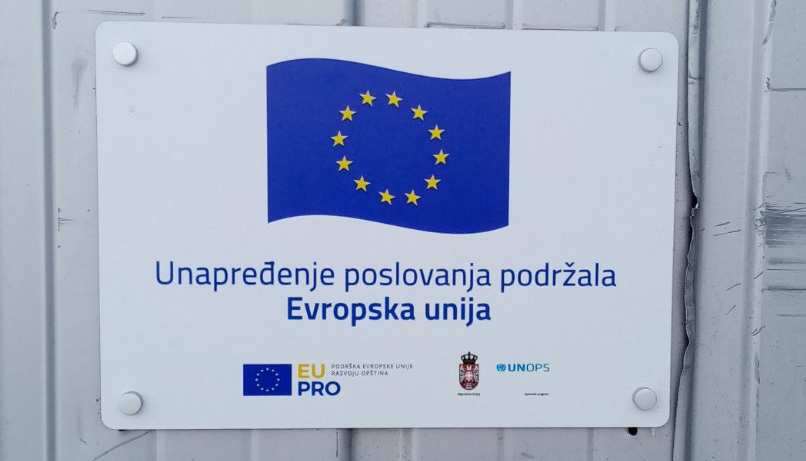 – Thanks to the state-of-the-art equipment we now use, our enterprise saw a 40% rise in productivity! EU PRO's call for proposals happened at the right time; it's really an amazing thing –says happily the founder of Drvo Tim.
Davor Mićić first heard about EU PRO from a colleague who went the same way to purchase a machine he needed. After he did a bit of research on the EU PRO's website and after attending a programme-organised info-session, Davor was ready to apply for the money.
– The process is not complicated. What I liked most was when EU PRO notified me about the call launch in writing and the fact that all enterprises that had an industry code and met the rest of criteria received a timely notification.
The equipment Davor needed cost slightly over EUR13,000; the enterprise contributed with around EUR2,500, whereas the European Union donated slightly over EUR10,500.
What's worth mentioning is that EU PRO is merely the first link in the chain of support.
Having in mind that EU PRO is committed to social responsibility, enterprise that receive support as part of the programme, at the same time commit to extending support for someone else. That is why Drvo Tim 80 decided to donate to kindergarten Bajka in Ivanjica.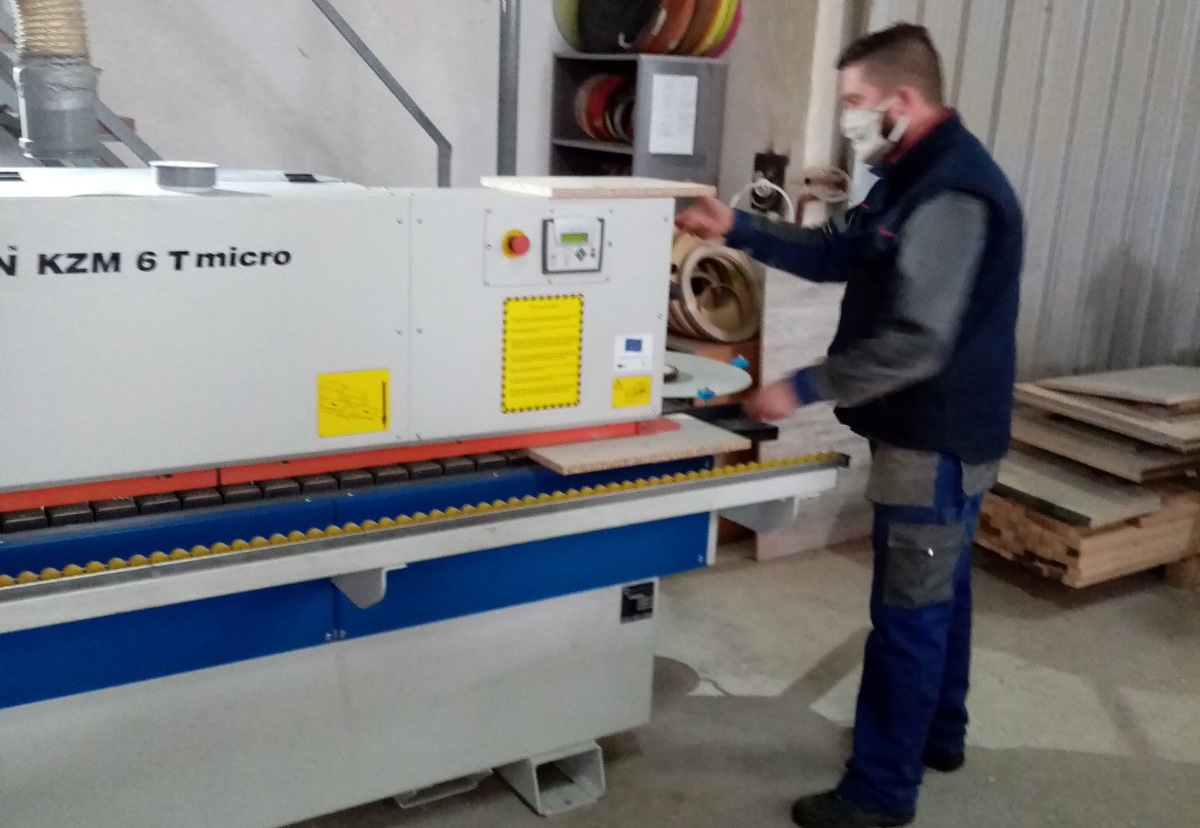 – Both of my children went to this kindergarten. Teachers are genuinely wonderful people there, but they work in a space that needed redoing. Even before the call was launched, back in 2018 when I started my business, I used to fix the furniture there. Other entrepreneurs supported sport associations, but for me, children come first – explained Davor Mićić from iz Ivanjica, a beneficiary of EU PRO funding.
It should be noted that the call for proposals, thanks to which Mićić received the funding needed to improve production, was implemented in 2019. Out of over 550 applications, 109 were approved. To support them, the EU allocated nearly EUR2,5 million.
EU support for local development and economy continues in the coming period and all potential beneficiaries will be notified about it in a timely manner.
What is EU PRO?
The EU PRO development programme, funded by the European Union with 25 million Euros, is aimed to contribute to more balanced socio-economic development of Serbia. The Programme has the goal of providing a contribution to the enhancement of the competitiveness of micro and small enterprises, improvement of business environment and deepening social cohesion in 99 local self-governments in two regions: the Region of Šumadija and West Serbia and the Region of South and East Serbia. Field activities of this three-year programme which started in January 2018 are implemented by the United Nations Office for Project Services (UNOPS) in cooperation with the Government of Serbia.
The Programme is building on good practices and results of its predecessors, EU PROGRES and European PROGRES programmes.
In cooperation with the Ministry of European integration and using EU PRO as the vessel, the European Union supported 203 micro and small enterprises in South East and West Serbia via two calls for proposals worth EUR4,3 million offered in grants. Thanks to the support, enterprises, mostly manufacturers of food, furniture, textile and clothes, and those engaged in wood and metal processing, purchased brand new equipment and introduced new services, all of which contributed to improving their business and market potential, but also to higher employment.
The enterprises used the equipment to increase productivity, improve quality and expand portfolio of their products, and contribute to the local supply value chain. Most importantly, the programme has helped to create over 420 jobs, with women accounting for more than 40% of all new employees. The impact of these enterprises on the improved local economy, and particularly the quality of lives of local residents, becomes even clearer when taken into account that most of these enterprises do business in underdeveloped municipalities, and nearly half of them operates out of rural areas.