Resilience of the economy in uncertain times: The main challenges for Serbia and the Western Balkans – is one of the panels of this year's Kopaonik Business Forum, where Emanuele Giaufret, Ambassador of the European Union to Serbia, spoke.
This is not the time for procrastination, but for decisions and reactions – said Giaufret, talking about the Western Balkans.
Ambassador Giaufret drew attention to the war in Ukraine as the primary challenge that Europe is currently facing, and then to the issue of energy, which arose from that war. Nevertheless, the EU started to solve energy challenges very quickly, he emphasized.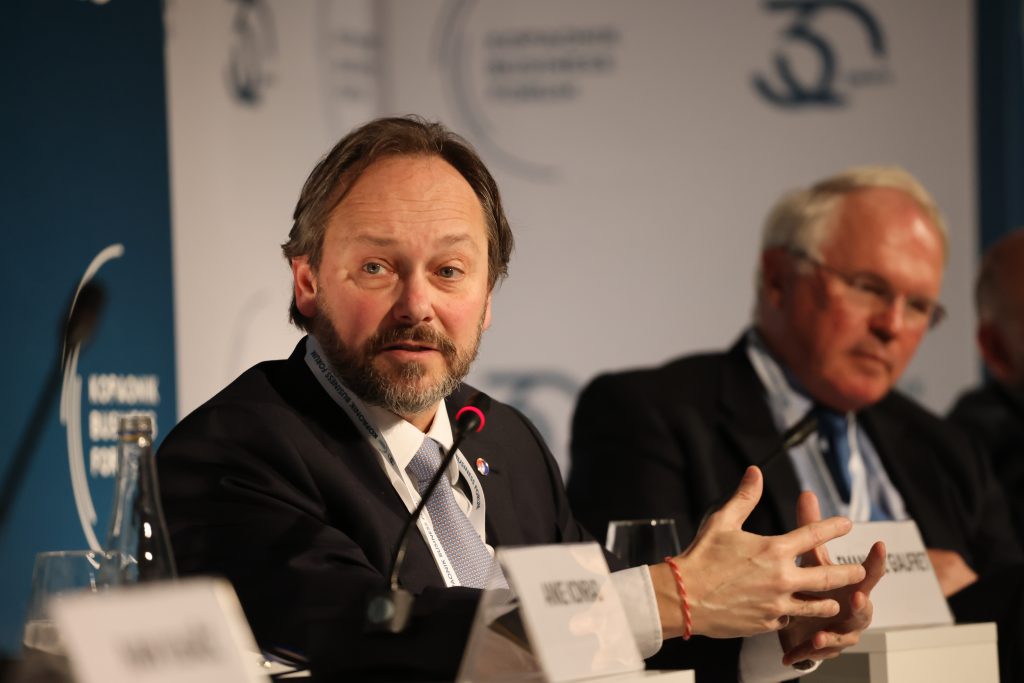 "The European Union is responding to all the challenges that have come up in the past years, especially in the past 12 months."
Asked to comment on the relations between the EU and China, Ambassador Giaufret said that the EU insists on multilateral relations, which are based on rules. "We are ready to cooperate with China, and it is important that China is included in macro issues, such as climate change," Giaufret said, adding that it is important that the rules are the same for everyone and that everyone respects them.
The American ambassador to Serbia, Christopher Hill, assessed that the EU is the best thing that happened to Europe in the last few centuries.
He also mentioned  the issue of Kosovo, and said that it is important that everyone agrees that the Association of Serbian Municipalities must be formed.
"You don't have to be a historian or an anthropologist to know that Serbs have lived in Kosovo for centuries and have the right to decide their future."
According to him, Serbia will become a member sooner or later, as soon as it fulfills all the requirements.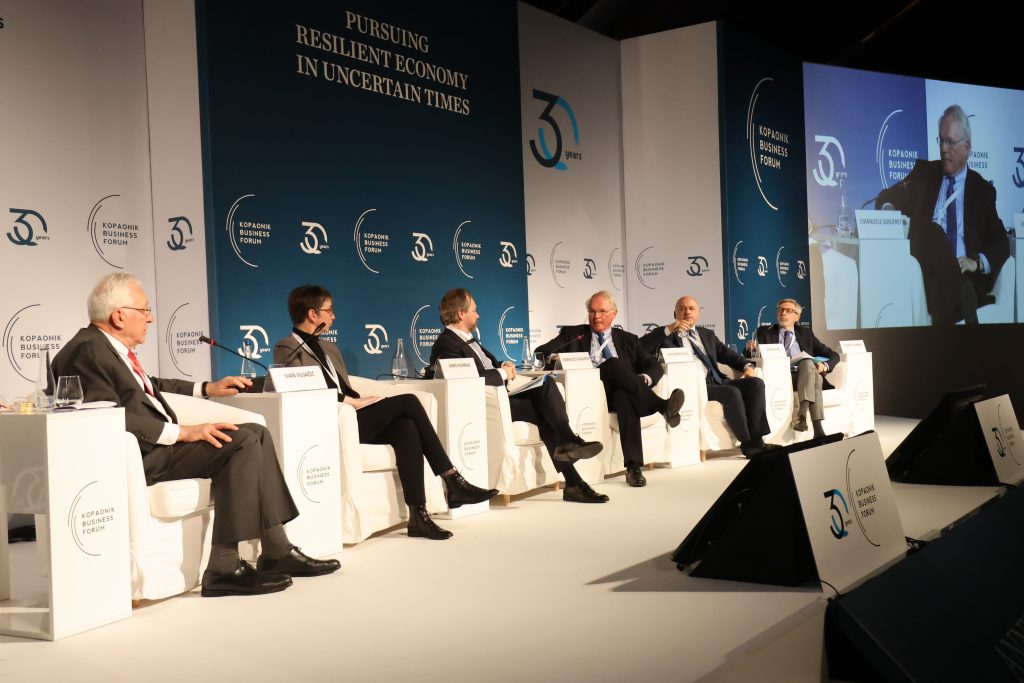 "You can't have an EU without enlargement," believes Pierre Cochard, the French ambassador to Serbia.
Commenting on the situation in the Western Balkans, Dejan Jović, a professor at the Faculty of Political Sciences at the University of Zagreb, said that the EU made a mistake by not offering Serbia and other countries an easier path to the EU, during the governance by Zoran Đinđić.
The 30th Kopaonik Business Forum, a gathering of economic experts and eminent businessmen with more than 1,500 participants from the country and the world, started yesterday and will last until March 8. The central theme is the resilience of the economy in uncertain times and the key challenges for Serbia and the Western Balkans.
At the beginning of the forum, a tribute was held to the murdered Prime Minister of Serbia, Zoran Đinđić. As announced, 34 panels and three plenary sessions will be held in the following days.
Photo: Serbian Association of Economists