European Commissioner for Neighborhood and Enlargement Oliver Varhelyi starts a two-day visit to the region of Western Balkans with the meetings in Belgrade. Talks with representatives of Serbia today and Montenegro tomorrow come a day after the announcement of a new methodology for the enlargement process.
Commissioner Varhelyi first spoke with Serbian President Aleksandar Vucic, to whom he presented a new negotiation methodology.
"We want this process to be more political and to discuss issues that belong together, to have a broader perspective and not to divide topics. So we will have more synergy in the whole process and, hopefully, better dynamics," said Commissioner Varhelyi.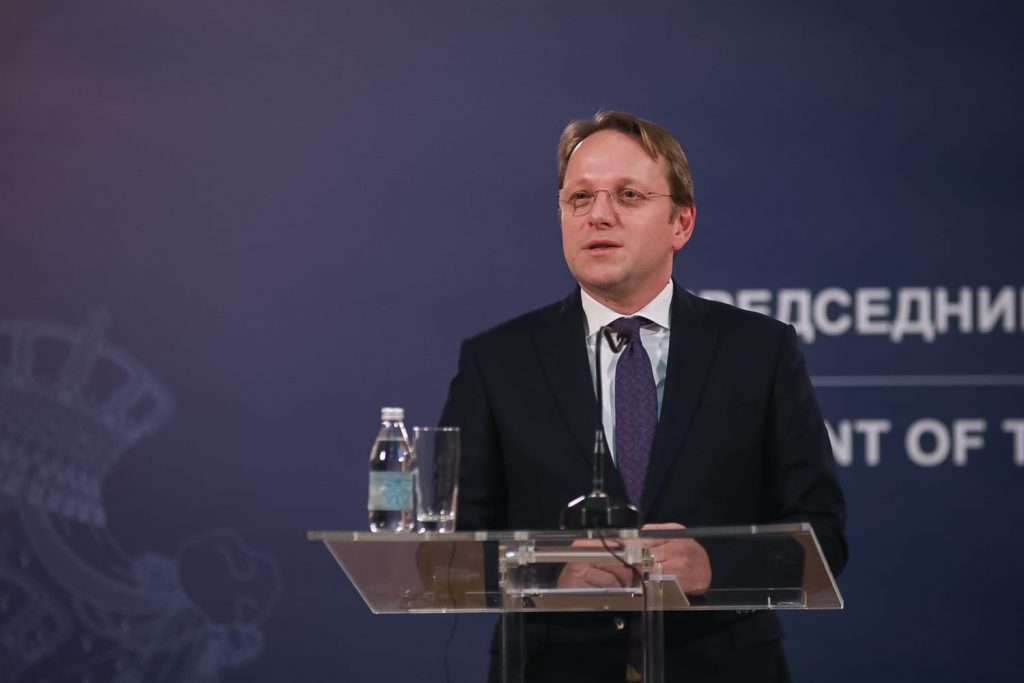 He also outlined an intention to have a new economic development strategy and investment plan for the entire region at the Summit in Zagreb.
"As you know, with the new European Commission, EU enlargement to the Western Balkans has never been a higher priority. This Commission describes itself as geopolitical, geopolitics begins in our neighborhood, begins in the heart of Europe, in the Balkans. I am here for a good reason this early in the term, as I want to reinforce our commitment and our connection with the Western Balkans, especially with those countries that are already negotiating accession. We have progress here and I want to accelerate it," says the European Commissioner.
"At the end of my term, I would like at least one country in the region to be ready for accession. That is what I am working on and that is my mission for the next four and a half years, and I hope to have a partnership in Serbia to that end" , concludes the representative of Hungary in the Commission.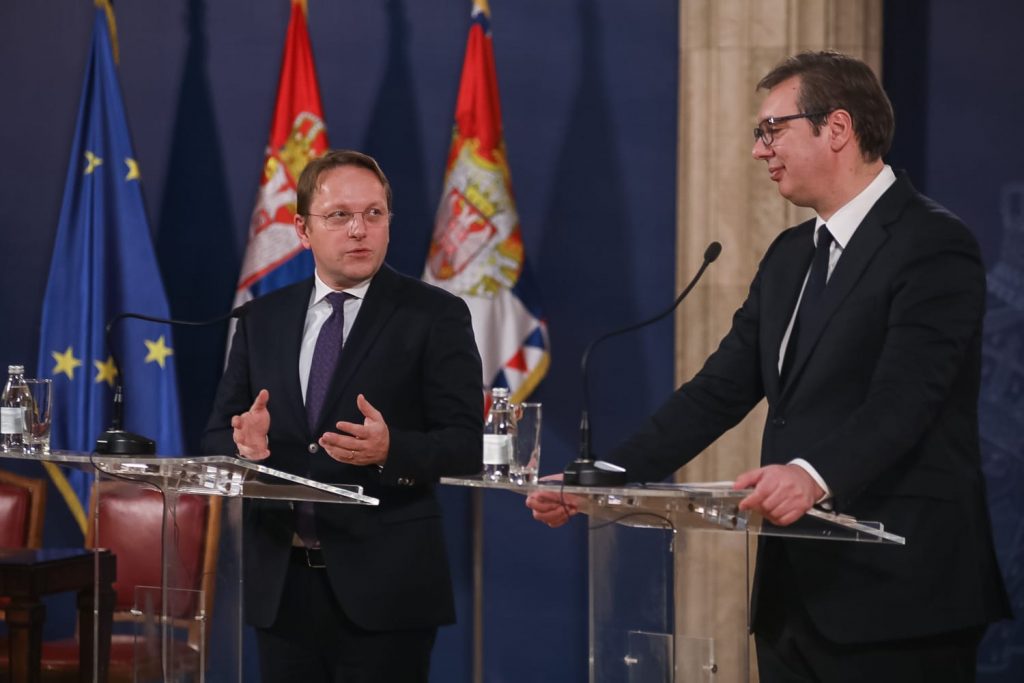 Serbia, as the country that has moved farthest along with Montenegro in the negotiation process with, can choose whether to continue using the already negotiated framework or a new methodology, and my sympathies are on the side of a new methodology, says President Vucic.
"We hope and await the decision in Zagreb whether this will also mean the possibility of joining the EU Structural Funds. This means that if you have competition and growth as a cluster, we have opened most of the chapter there, only three are not and six are. If we were to finish it, in that part, even though we would not be an EU member, we could belong to Europe and have the use of funds in the same way as they do, "states the President of Serbia.
President Vucic also says he is happy that a man from Szeged, close to Serbia, has come to the post of European Commissioner for Enlargement.
"We are very grateful for the principles on which the European Commission bases its policy on the Balkans, we are sure that the European integration process will continue. We are vitally interested, it is of particular strategic importance to us and I believe in your commitment, I believe in your commitment , I believe in your strength, and we ourselves know how many things we have to do," concludes President Vucic.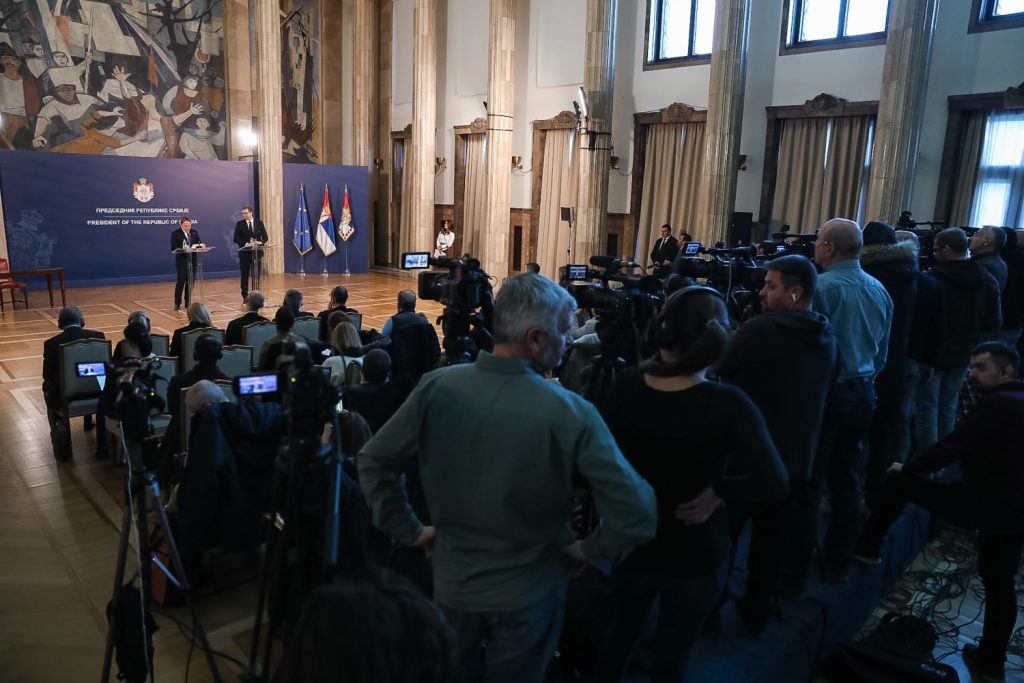 At the beginning of the press conference, an EU donation agreement in various sectors was officially signed, worth over 138 million euros.
Commissioner Varhelyi continued his visit to Belgrade by meeting the National Assembly Speaker Maja Gojkovic. as well as the participants in the European Parliament facilitated inter-party dialogue on electoral conditions.
Meeting Speaker Maja Gojković & leaders of political groups attending inter-party dialogue w MEPs @tfajon @VladoBilcik. Stressed necessity to have national consensus on #EU related reforms & importance of election participation. Inter-party dialogue bears fruit&needs to continue. pic.twitter.com/hrFKjGejAL

— Oliver Varhelyi (@OliverVarhelyi) February 6, 2020
European Commissioner for Neighborhood and Enlargement Negotiations also met with Serbian Prime Minister Ana Brnabic.