Close to 300,000 employees in Serbia work in companies from the European Union that have invested 20 billion EUR in the country since 2010 – said Emanuele Giaufret, EU ambassador to Serbia at the 15th annual conference on economic reforms.
The Grey Book was presented at the conference, which contains one hundred key recommendations for improving business in Serbia, organized for the 15th year in a row by the National Alliance for Local Economic Development (NALED). Some of the changes that resulted from it in previous years are the automatic verification of the health card, introduction of electronic building permits, introduction of e-prescriptions in health care, and others.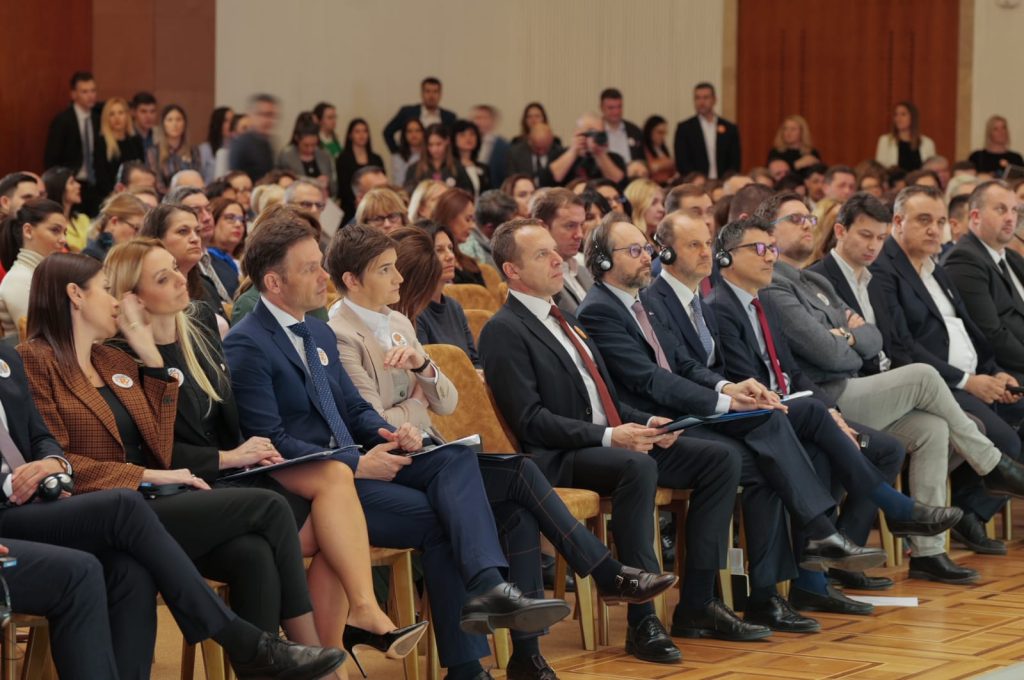 "The Grey Book consists of recommendations that are founded on a broad base of experiences gathered from 'the field' by a wide array of stakeholders. These are experiences from projects, investments, business transactions, and many other 'real-life' situations that have contributed to what is effectively a blueprint for reform", said ambassador Giaufret.
"I am very happy to note that the recommendations from the Grey Book directly and explicitly work toward facilitating progress in Serbia's EU integration path.  I believe that to be of utmost importance, because the EU enlargement process and a clear membership perspective has been and remains the key driver toward economic and societal prosperity in Serbia", he concluded.
Dejan Đokić from NALED said that digitization, transparency and compliance with European standards are the common denominators of all reforms.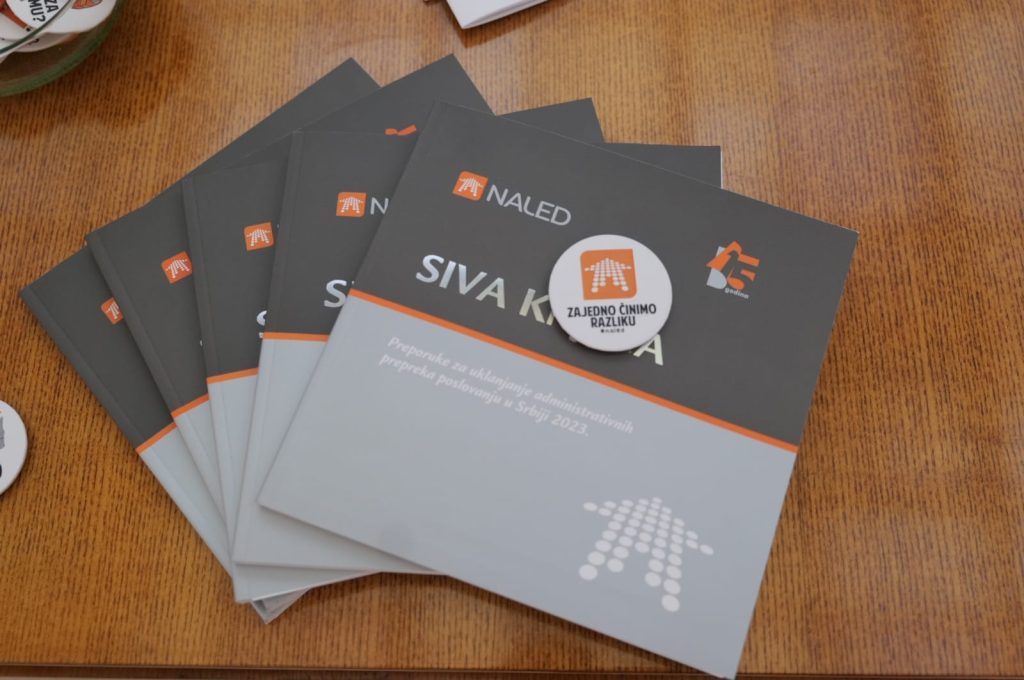 The Minister of European Integration, Tanja Miščević, highlighted two important elements of the reforms, which are essential steps on the way to European integration, but also to the reform of Serbia – these are the rule of law and the fight against corruption.
"We heard that there are 22 recommendations, which are marked as EU recommendations," said the Minister, noting that a lot has been done in that domain in just four months.
Prime Minister Ana Brnabić said that this 15th edition of the Grey Book is more important than ever.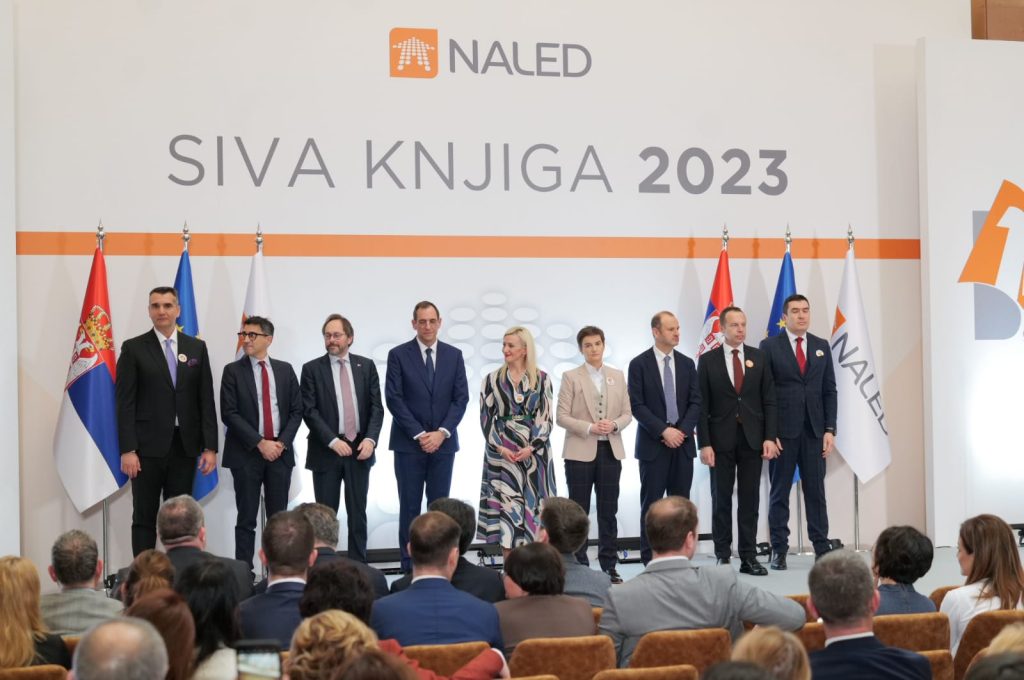 "We have no disagreement that these are priorities that we should achieve," said the Prime Minister.
"Our task, the task of the Government, is to fight for every dinar, every euro, every dollar of investment," she added.
The Prime Minister announced the digitization of healthcare, and praised the e-Agrar platform, which has already started working.
Od 100 preporuka Sive knjige 14, u prethodnoj godini rešeno je 12 predloga za unapređenje regulatornog okvira i administrativnih procedura, od čega 7 u potpunosti i 5 delimično🧑‍⚖️

Posebno se ističu dve velike sprovedene reforme – eFakture i eFiskalizacija📢#SivaKnjiga15

— NALED (@naled_serbia) March 9, 2023
The Director of the European Bank for Reconstruction and Development for the Western Balkans, Matteo Colangeli, and the  Country Manager of the World Bank Office in Serbia, Nicola Pontara also spoke at the event, while the Minister of Finance, Siniša Mali, and the Minister of Information and Telecommunications, Mihailo Jovanović, spoke about the Government's priorities and reform agenda for 2023.