When we talk about the difference between rural and urban environments, we talk about the differences in quality of life and availability of services and goods. Both environments have their advantages, whether you like a quiet and isolated life or you are an advocate of a more hectic lifestyle. However, there is another interesting difference between urban and rural life, which is, simultaneously, a similarity. You'll never guess. I am talking, of course, about a bicycle.
Bicycle, bike, two-wheeler – you can hear either of these terms in different parts of Serbia. As kids, we learned to ride on "Pony" bicycles, borrowed from our older siblings, wishing for a multi-gear bicycle, while the hot shots in the neighbourhood rode "BMX" bikes.
What is the link between the village and the city? Urban bicycle tracks are more often occupied by athletes who ride modern two-wheelers, wanting to have fun. In contrast, in the suburbs and villages, the bicycle is mostly used as a means of transportation, with a mandatory basket for groceries.
Regardless of what you use a bicycle for, the benefits are the same – riding a bicycle strengthens muscles, stretches joints, and improves the level of fitness and mood for many. And if we look at the bigger picture, cycling also contributes to the planet's health – no fumes, you only burn calories.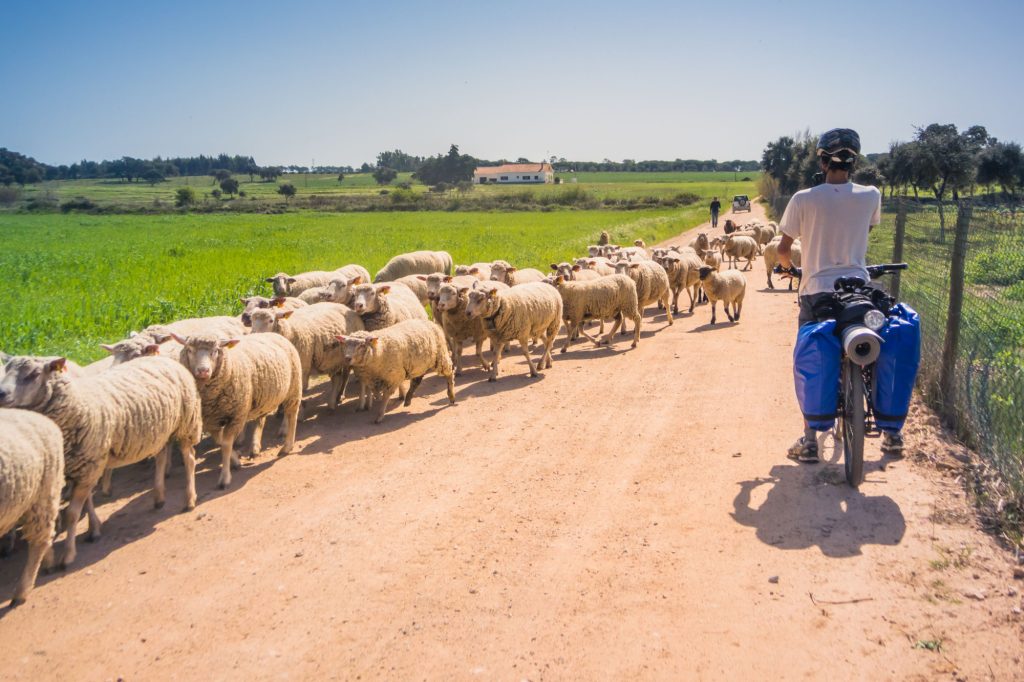 However, riding a bicycle is one of many ways to take responsibility for your health and the environment and save on transportation; you could also try walking, rollerblades, and scooters.
To promote these forms of moving around, that is, mobility, the European Commission hosts the European Mobility Week every September. The event will also be celebrated this year, with the number of participating towns increasing. A special program, mainly consisting of cycling tours, is planned in Sombor, Novi Sad, Pirot, Niš, Belgrade, and Kruševac.
The European Union has been working on the development of cycling in Serbia for years. One example is the EcoBikeNet project within the cross-border cooperation program (Interreg IPA CBC Hungary-Serbia) – "Joint development of a cross-border bicycle network with access to nature".
The cross-border project, with a total value of around 330,000 euros, is part of the development of the Eurovelo 11 cycle route, which stretches from the tip of northeastern Norway to Greece, with a length of around 6,000 km. In Serbia, the route enters near Horgoš and leads along the Tisa River via Zrenjanin to Belgrade. In central Serbia, it goes along the Morava River, the Presevo Valley, from where it crosses into Macedonia.
Part of the project is the marking of trails through protected areas such as Ludaško jezero, Subotička peščara, Palić, Kamaraš, Stara Tisa near Biserno ostro, Slano kopovo, Rusanda, Titelski Breg, and others.
EuroVelo is a network of 17 long cycling routes connecting and uniting the European continent. The routes can be used by tourists and locals who take those routes daily. In this way, European citizens are encouraged to try cycling and thus promote the transition to healthy and sustainable travelling – for everyday travel and bike tourism.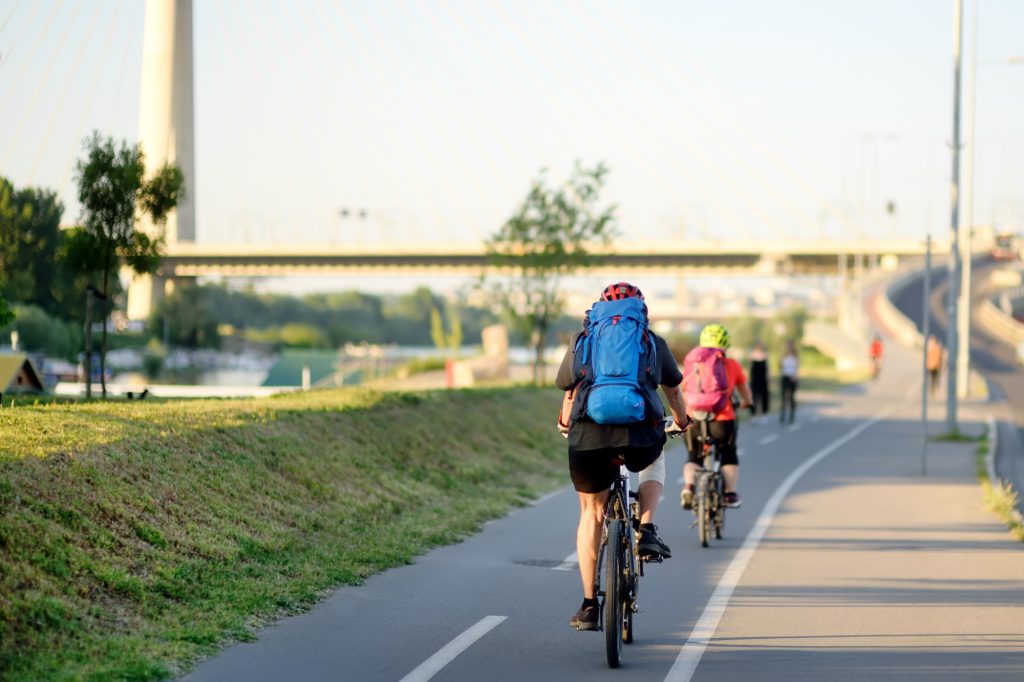 Interreg-IPA CBC Hungary–Serbia is the fourth generation of the cross-border cooperation program in the border region of Hungary and Serbia. Under the slogan "Good neighbours create a common future", the Program supports the development of a stable region focused on cooperation and improving the overall quality of life in the border region.
The European Mobility Week is an excellent opportunity for local communities to come together and discuss different aspects of mobility and air quality, look for innovative solutions to reduce the use of cars, and try out new technological and planning solutions. The campaign allows citizens to explore new possibilities for using city streets and experiment with practical solutions that contribute to solving critical issues for cities, such as air pollution.
The main event takes place every year from 16-22 September, culminating in the popular car-free day. Local authorities are encouraged to create innovative measures, promote new infrastructure and technologies, measure air quality, and collect feedback from citizens during the main event.
After the event, citizens are left with permanent improvements to the traffic infrastructure – new bicycle paths, organized pedestrian crossings, car-free zones, access for people with disabilities, measures to regulate speed and traffic safety, as well as other smart solutions for more efficient mobility with a reduced impact on the environment. This year, seven municipalities will achieve permanent improvements – Belgrade, Čajetina, Niš, Užice, Kruševac, Pirot, and Sombor.