Head of the EU Delegation to Serbia, Ambassador Sem Fabrizi, met today with the newly appointed First Vice-President and Minister of Education and Technological Development, Branko Ruzic, to discuss current and future cooperation between the EU and Serbia.
Ambassador Fabrizi congratulated Mnister Ruzic for his appointment and expressed confidence that a positive and constructive cooperation will continue with the Minister also in this new capacity, both in the policy dialogue and the implementation of the numerous IPA projects
The Minister and the Ambassador stressed the importance of education and expressed satisfaction that this topic has been listed among the new government's priorities.
Ambassador Fabrizi said that the EU encourages the new government to continue reforms in education and innovation sector, in particular in secondary and higher education to better match the skills required for the labour market. He also expressed hope that Serbia will continue its full participation in the successful Erasmus+ programme. Ambassador Fabrizi recalled that the EU has supported the development of the education sector in Serbia with about EUR 100 million euros grant since 2004 and nearly EUR 90 mil in the technological development area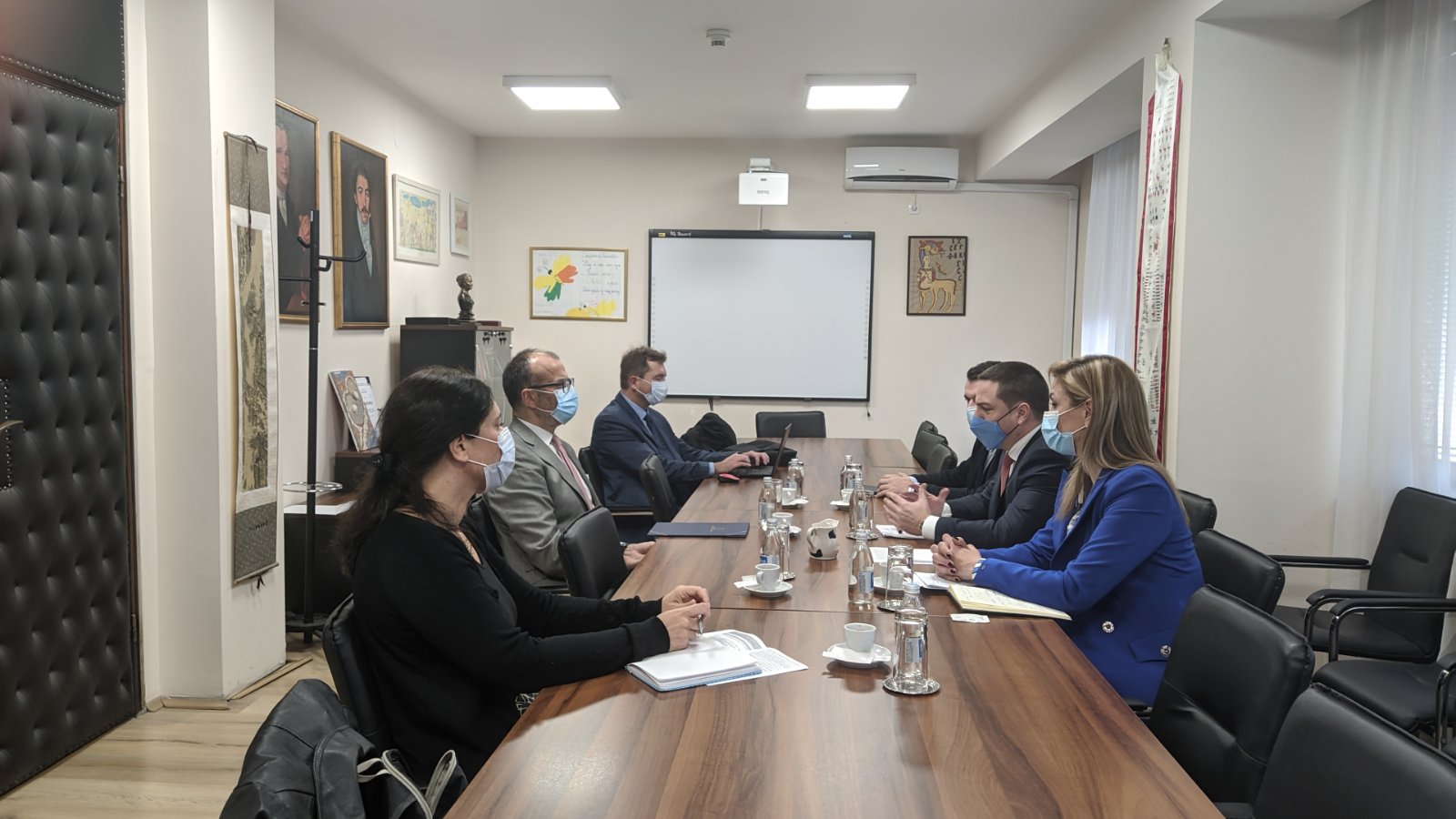 Minister Ružić emphasized that teachers preserve the vitality of the system in these extraordinary circumstances and that maintaining the teaching is a priority, as well as that the pandemic must not stop activities on further development of education, in which he expects continuation of excellent cooperation with the EU.
The Minister and the Ambassador agreed on the importance to communicate to the wider Serbian society the many important achievements reached so far by Serbia and the EU in the education area and decided to present together a dedicated communication campaign with an official launch next week.