– This is an incredible story of butterfly wings, Nikola Tesla, EU aid, Serbian scientists and combating counterfeiting that you simply have to read –
There are more than 17,000 butterfly species in the world and exactly 180 official currencies.  No matter where they are, butterflies have one thing in common: they can live from one to a maximum of 30 days.  And all the world currencies have a thing in common, too: people who counterfeit them.  Thanks to the innovation from Serbian scientists, "Teslagram" – a natural hologram found on butterfly wings – could soon protect us from counterfeit banknotes.
Teslagram was named after the greatest Serbian and world-renowned innovator Nikola Tesla, who is on the face of the 100-dinar banknote. Following in his footsteps, the scientists at the Institute of Physics in Belgrade and the "Quadra Graphic" company joined forces to take advantage of the benefits offered  by the natural hologram. They use tiny scales on butterfly wings and produce unique protective holographic patterns impossible to counterfeit.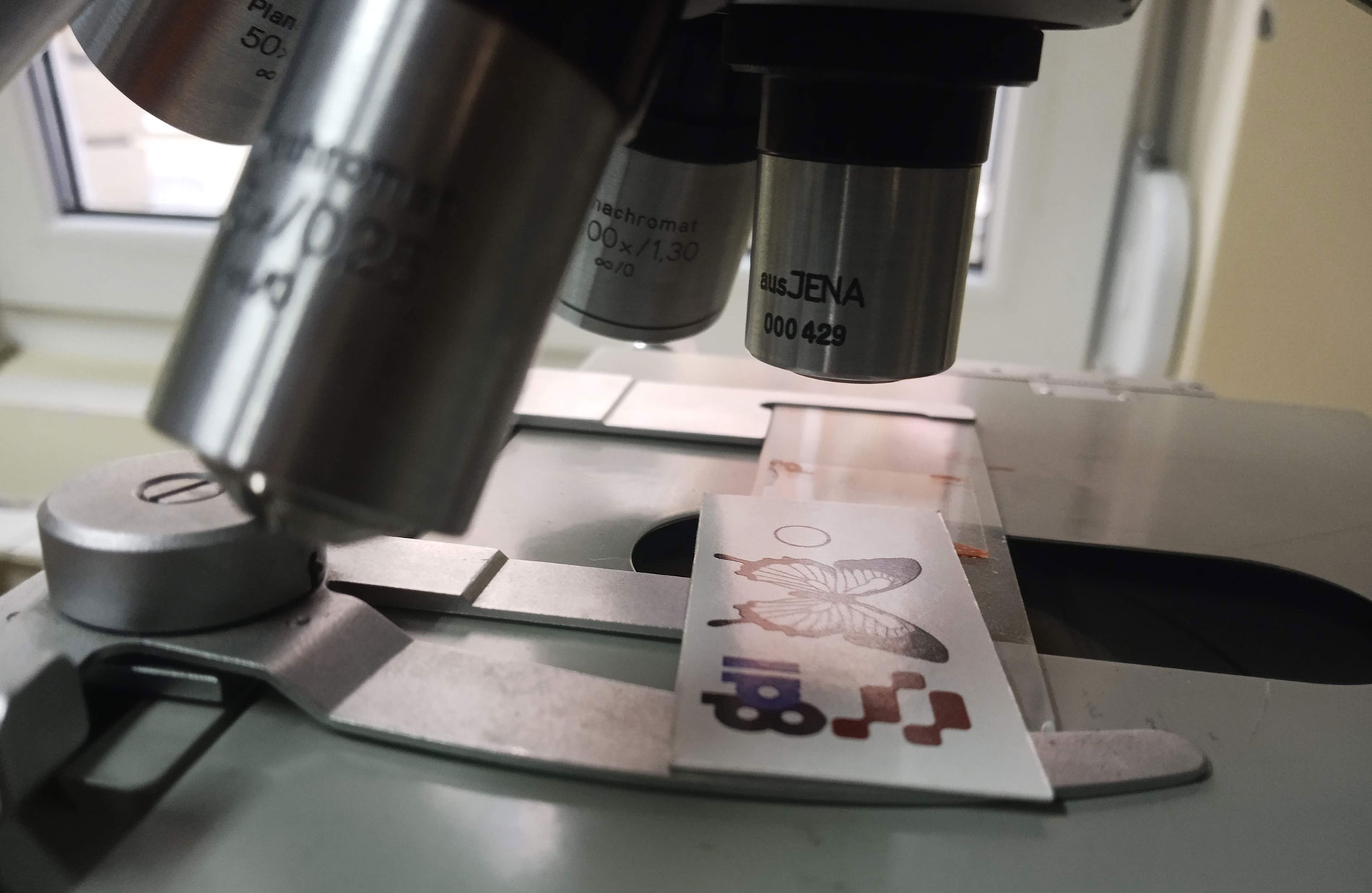 Butterfly wings are made up of a large number of scales invisible to the human eye, as they are smaller than 100 micrometres.  However, in case of coming into contact with butterfly wings, they get stuck on fingers and palms.
Each of these scales is completely unique, which has been proven with a mathematical formula by the scientists at the Institute. This offers a significantly higher level of protection than the one we can currently achieve by using the existing holographic technologies that verify the authenticity of securities or products.
This innovation generated a lot of excitement, and it was presented at this year's World Minds Conference held in Belgrade. "With the wings of a single butterfly, you can protect around 100,000 items (denominations, items). The Teslagram is a platform technology, meaning that it can be applied in many fields. We can protect our banknotes, credit cards, fashion brands – clothes, watches, perfumes. Plastic and paper cards are impenetrable keys thanks to our technology, and we can protect works of art as well, and of course, medicines," Head of the Institute of Physics Marija Mitrovic Dankulov said on the occasion.
Counterfeit money
According to the National Bank of Serbia, 3,854 counterfeit dinar banknotes (in 1,000, 500 and 2,000 denominations) were discovered in 2008, which is 34 percent less than in the year before.  According to the report issued by the European Central Bank, 262,000 counterfeit euro banknotes (denominations of 20 and 50 euros in 80 percent of the cases) were discovered in Europe during the same period, which is 13 percent less than before.
In producing these holograms, Dankulov says, the butterflies are bred and only after they die by natural causes, the scales from their wings are used to manufacture Teslagrams, the unique protection codes.  "We don't kill the butterflies, we breed them and let them complete their life cycle," Teslagram creators say.
In order to apply this scientific innovation to everyday life, and bring the public closer to protection capabilities of Teslagram, the scientists opted to implement it on cards.  They joined forces with the "Quadra Graphic" company (experienced in printing cards and securities) and through the Collaborative Grant Scheme Program, which is being implemented by the Innovation Fund, they started the practical application of natural holograms on objects to protect them from being counterfeited.
This pilot program in 2016 was funded by the European Union and the Government of the Republic of Serbia, with technical assistance from the World Bank, for a total of € 3 million.
"Thanks to the funds from this program, we've managed to develop emulsion production technology, printing technology and a reader that enables us to identify and verify each product," Mitrovic Dankulov underlines
With the financial assistance from the EU, the science and industry sector in Serbia have thus far created 15 new products and five advanced prototypes. Three new technologies and technological processes for creating high added value products have also been confirmed. Furthermore, one third of them have started generating revenue from innovation selling.
Disclaimer: No butterflies were harmed in the writing of this text.  The scales on the butterfly wings are used only after their death from natural causes.
Since 2000, the European Union has donated over EUR3.6 billion and is the biggest donor and the most important partner in modernisation of society and institutions. The EU has allocated more than EUR200 million to support the development of market economy in Serbia. The EU promotes innovations in the fields of science and technology and supports connecting of R&D with the market.  The EU encourages the development of entrepreneurship in Serbia and brings together the business, academic and scientific communities. These activities aim to increase the number of jobs, business opportunities and product competitiveness.