Ambassador Sem Fabrizi, and the Prime Minister of Serbia, Ana Brnabic, visited the sites where projects financed from pre-accession funds in the Raska municipality are being implemented.
One of the projects is the construction of a wastewater treatment plant. Ambassador Fabrizi states that environmental issues are considered at the highest political level, both in Brussels and around the world, that very often these political initiatives are accompanied by bad news about new scientific findings on pollution, climate change, and circumstances.
"The European Green Deal gives prominence to the Western Balkans, and the Green Agenda for the Western Balkans is an action to be launched in the coming months. There can be no effective green transition for Europe without the Western Balkans located in the EU, with the other Member States. later these countries will join the EU – our role is to help them prepare for membership, "said the Head of the EU Delegation.
In Raška w/ @SerbianPM & Environment Minister to see the progress of the 🇪🇺 funded Water Waste Management plant. This is part of 400 milion 💶 granted to 🇷🇸 for Environment. Spoke on EU Green Deal & the opportunities for Serbia. Called for strong actions, including air pollution. pic.twitter.com/aEoYUiLoIm

— Sem Fabrizi (@FabriziSem) January 16, 2020
Prime Minister Brnabic says that the Government is continuing with projects for improvement and environmental protection and that activities in this area are systematically planned.
"One of the focuses is on wastewater treatment, to preserve rivers for generations to come," the prime minister said. Thanks to the EU partners for the financing, Serbia's participation was 10 percent in infrastructure work and 18 percent in equipment, "said Prime Minister Brnabic.
The Ambassador and the Prime Minister also attended the inauguration of "Youth Self-Service", which aims to get young people into employment as quickly as possible.
На отварању Самоуслуге за младе у Рашки. Желимо већу укљученост младих у друштвени живот у Србији. Наш први корак ка том циљу-стварање услова да млади остају у Србији, овде раде и стварају. Од данас Рашка има место на коме млади потпуно бесплатно могу добити подршку при запослењу pic.twitter.com/b7vjVlU69E

— Aна Брнабић (@SerbianPM) January 16, 2020
It is difficult when you are at the beginning of your adult life to know what you want to do and to look at the opportunities that exist, Ambassador Fabrizi notes, noting that the EU will continue to support investment in human resources and competitiveness.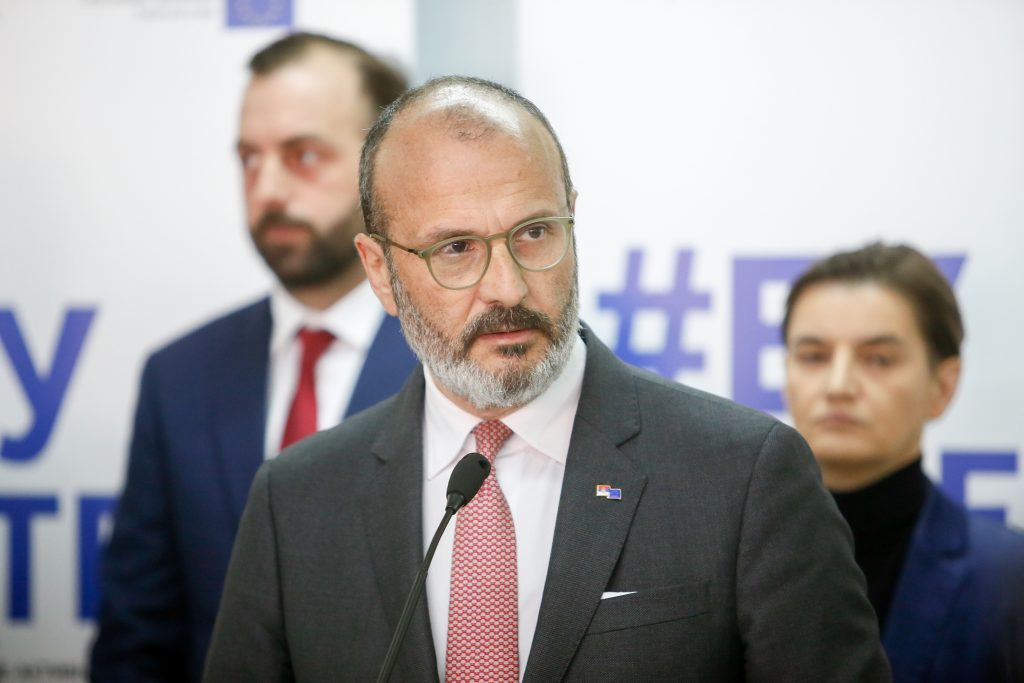 "Long-term structural reforms remain crucial to ensuring demand and offer of skills match in Serbia, mitigating potential skills gaps is a shared responsibility of both private and public actors to ensure that education and training systems become as flexible as possible to the needs of the labor market," he said.
The project, worth 4.7 million euros, is funded by the European Union and co-financed by the Government of Serbia. In one place, young people will receive information on how to use their skills, but also how to gain new knowledge. Raska is the first city to open such an institution, and the project will start in another 35 municipalities in Serbia.