Corruption destroys the country and once it spreads, it is very difficult to eradicate it. The fight against corruption is therefore the most important issue for everyone in society, both for the citizens and the business community, said EU Ambassador to Serbia, Mr Emanuele Giaufret, at the conference "Good governance and anti-corruption policies in times of geopolitical uncertainty".
Giaufret also said that the European Union wants Serbia in its membership and that is why the EU supports the fight against corruption and expects Serbia to make it one of its priorities.
"The last public opinion poll we conducted showed that 50 percent of respondents want to see progress in the fight against corruption," said the EU Ambassador to Serbia.
He added that EU members are among the countries with the lowest level of corruption, and that Serbia's approach to the EU and harmonisation with European standards will bring improvement and progress.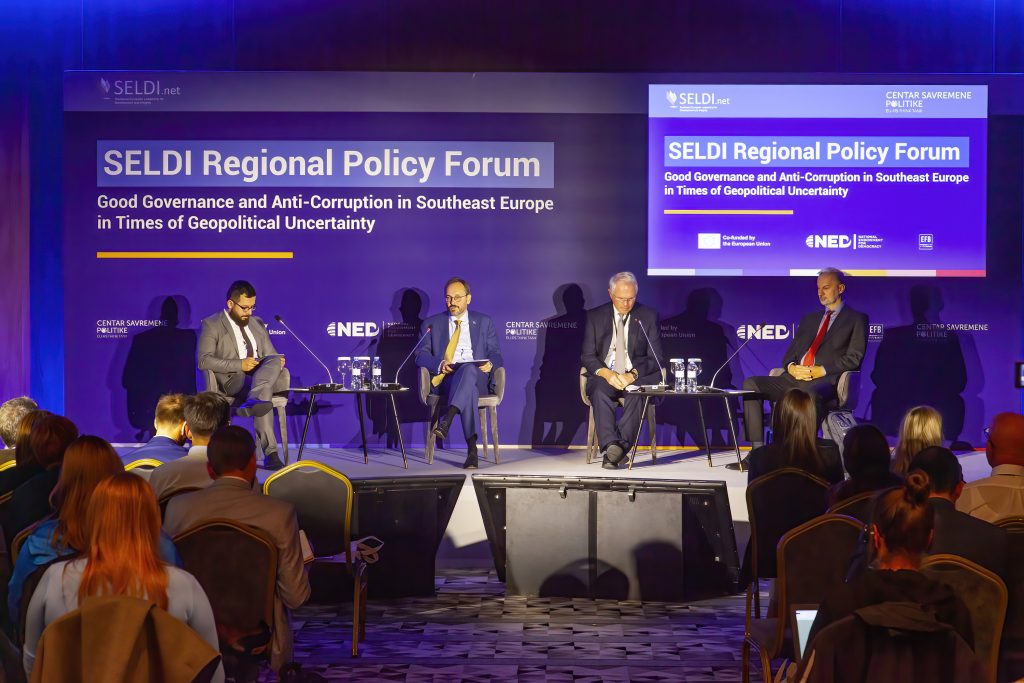 "Ten years have passed since Serbia adopted the National Strategy for the Fight against Corruption, and the analysis shows that the goals outlined in that document have not been met," said Giaufret and called on Serbia to adopt the new strategy as soon as possible and focus on fulfilling the criteria from Chapter 23 which refers to the judiciary and fundamental rights.
He also stated that he is particularly worried about the fact that there is no progress in solving cases of high corruption in Serbia, but that the recently adopted constitutional amendments are a step towards a more independent judiciary.
The EU counts on Serbia to be a reliable partner, we expect the introduction of sanctions against Russia
The EU Ambassador to Serbia also stated that the signing of the Consultation Plan between the Ministries of Foreign Affairs of Serbia and Russia is not a step in the right direction because Russia has been waging an unjustified war against Ukraine for seven months and is grossly violating international law.
"We have seen how Russia intensifies its campaign by mobilising an additional two hundred thousand people for the war against Ukraine. We have also seen Russia organise illegal referendums to annex parts of Ukraine and we have seen how it threatens the world with the use of weapons of mass destruction. This is the reality we all face. It is an attack on international law, an attack on our values and an attack on the stability of Europe", Giaufret stated.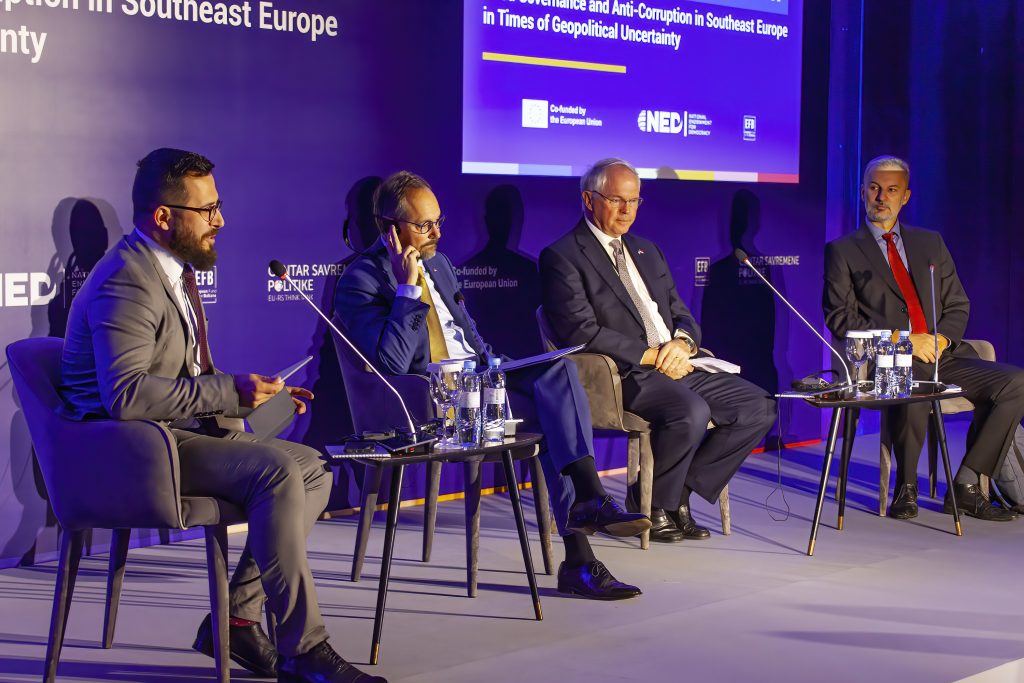 He added that the EU expects Serbia to be a reliable partner that will defend European values and common security.
"This is certainly not the time to strengthen relations with Russia and this signed agreement sends the opposite message. We emphasise that it is significant that Serbia will not recognise the results of the referendums conducted in Ukraine," Giaufret said.
He also stated that it is important for Serbia, which is in the process of negotiations with the EU, to harmonise its foreign policy with the EU and that this implies the introduction of sanctions against Russia.