A Creative Europe project, Heritage Hubs, dedicated to education and intercultural cooperation in the areas of cultural heritage, was named winner of 2021 EU Award for Cultural Heritage/Europa Nostra Award. The award represents the highest recognition in the field of cultural heritage in Europe.
Heritage Hubs Heritage Hubs brought together young people aged 10 to 16-years-old from Finland, Serbia, and Spain in a two-year programme to explore, present and share their own cultural heritage and interpret the heritage of other countries via exchange visits and an e-learning platform. Heritage Hubs school pilots were organised at 11 primary and secondary schools in Finland, Serbia, and Spain. The pilots included training sessions for 800 teachers and heritage workshops with pupils, in which pupils first engaged with their own cultural heritage and later experienced, interpreted and presented the cultural heritage of other countries, both online and during exchange visits. In Serbia, the participating schools included primary schools Đura Jakšić from Zaječar, Ilija Garašanin in Grocka and Miroslav Antić from Belgrade.
The pupils chose different types of cultural heritage they exchanged with their peers: traditional foods (slava and slavski kolač, korvapuusti, carnes asadas al sarmiento), traditions and sports (sauna, traditional festival of La Rioja, salibandy, mölkky, Staffetkarnevalen), localities and landscapes (Felix Romuliana, Finnish bogs, monasteries Suso and Yuso, Madrid de las Letras, Quintas de Recreo de Carabanchel), theatre and literature (women artists in XVII century Madrid presented via theatrical plays by Sor Marcele de San Félix, Middle Ages monasteries scriptorium), traditional and spiritual music (La Rioja dances, the creative context of composer Stevan Mokranjac).
The project evoked many cultural discoveries by pupils, teachers, and local communities, as for instance when pupils from Grocka, Serbia, presented the Serbian Orthodox celebration "Slava" to their partners from Kirkkonummi, Finland. These pupils came to view their own heritage in a different light, thanks to the interpretation of "Slava" by the Finnish pupils, who conceived it in analogy to their own Lutheran (but originally Catholic) tradition of St. Lucia.
Before taking part in the project, Kaja Čolić from Ilija Garašin primary school wasn't paying much attention to the meaning of and fostering cultural heritage: "The project opened my eyes and allowed me to learn a great deal. I loved their interpretation of our Slava and I was happy that they learned about that part of our heritage, our culture and customs."
Kaja also played the role of narrator in the video about Slava, produced by pupils within the project.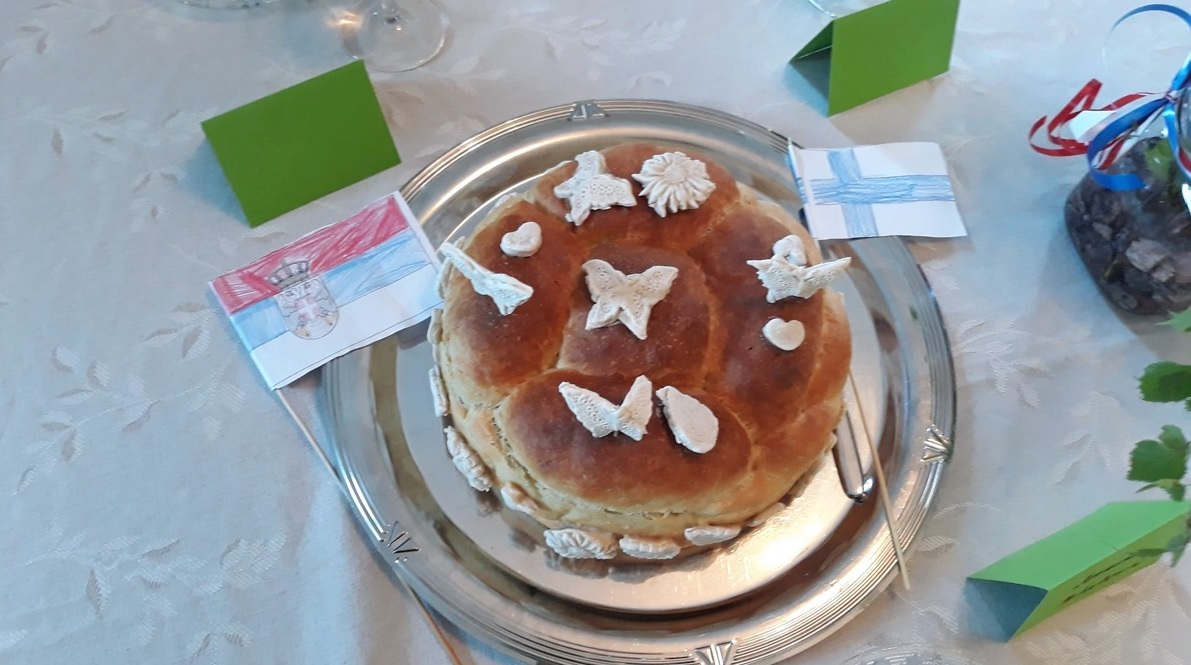 Photo: Heritage Hubs project
Luka Savković of Ilija Garašanin primary school in Grocka took part in the project as a seventh-grade pupil and he pointed out that one of his biggest impressions was that the Finnish culture was so vastly different than the Serbian.
"Finland is a mix of cultures; it was very nice to see that mix of Finnish and Swedish culture. They do have a thing like Slava, but the Finnish counterpart of Slava is celebrated by all Finns annually on the same day. They made a slavski kolač and dressed up in their traditional clothes. We were tasked with recreating their carnival that takes place in a small town of Kirkkonummi near Helsinki."
"Even though at first we were surprised with their choice of the sport event, the Relay Race Carnival, celebrated traditionally by the Swedish minority in Finland, we realised that we were given an opportunity to broaden our perception of cultural heritage and respond to the challenge by interpreting the Finnish cultural heritage with an event in which our entire school and parts of local community took part, leaving a strong impression on our guests from Kirkkonummi," said history teacher Ljiljana Dučić-Milosavljević of Ilija Garašanin primary from Grocka.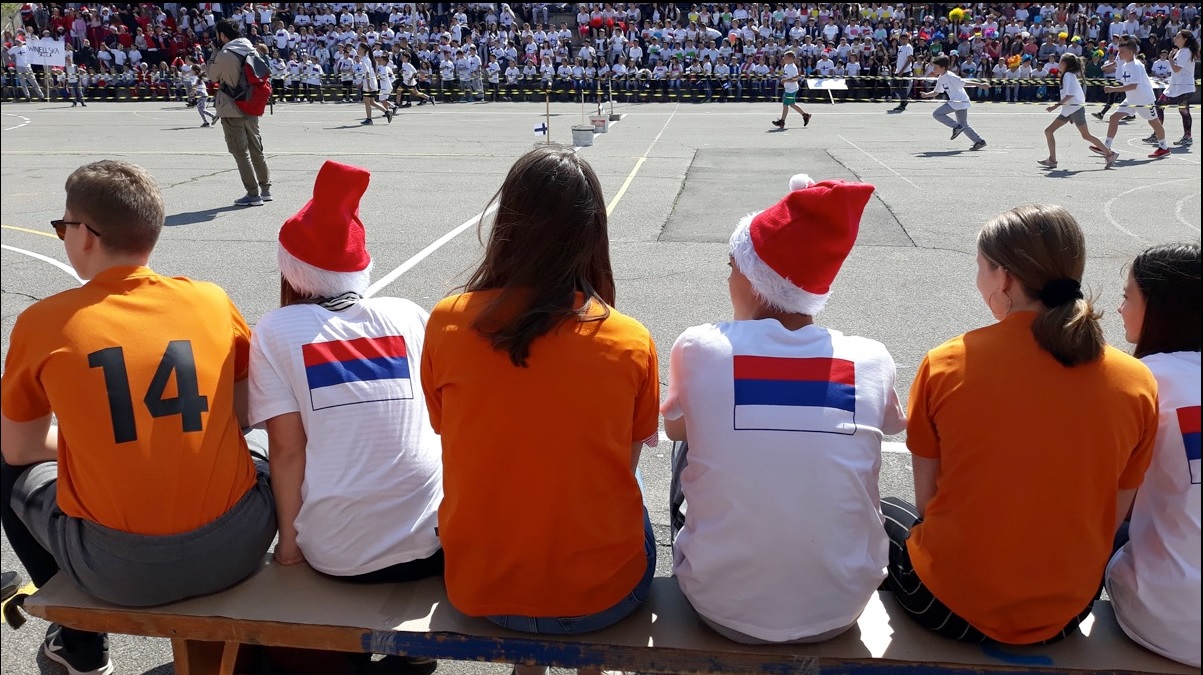 Photo: Heritage Hubs project
Based on shared experiences and collected data, the Heritage Hubs Manual for cultural heritage in education was created. Apart from the Serbian version, the Manual was also produced in English, Finnish, Spanish, and Swedish languages. The Manual is fully applicable to both formal and informal education of school-age children and youth, and may serve as an addition to the existing set of educational platforms and tools in the area of cultural heritage, such as Teaching with Europeana or Europe's Cultural Heritage Toolkit for Teachers.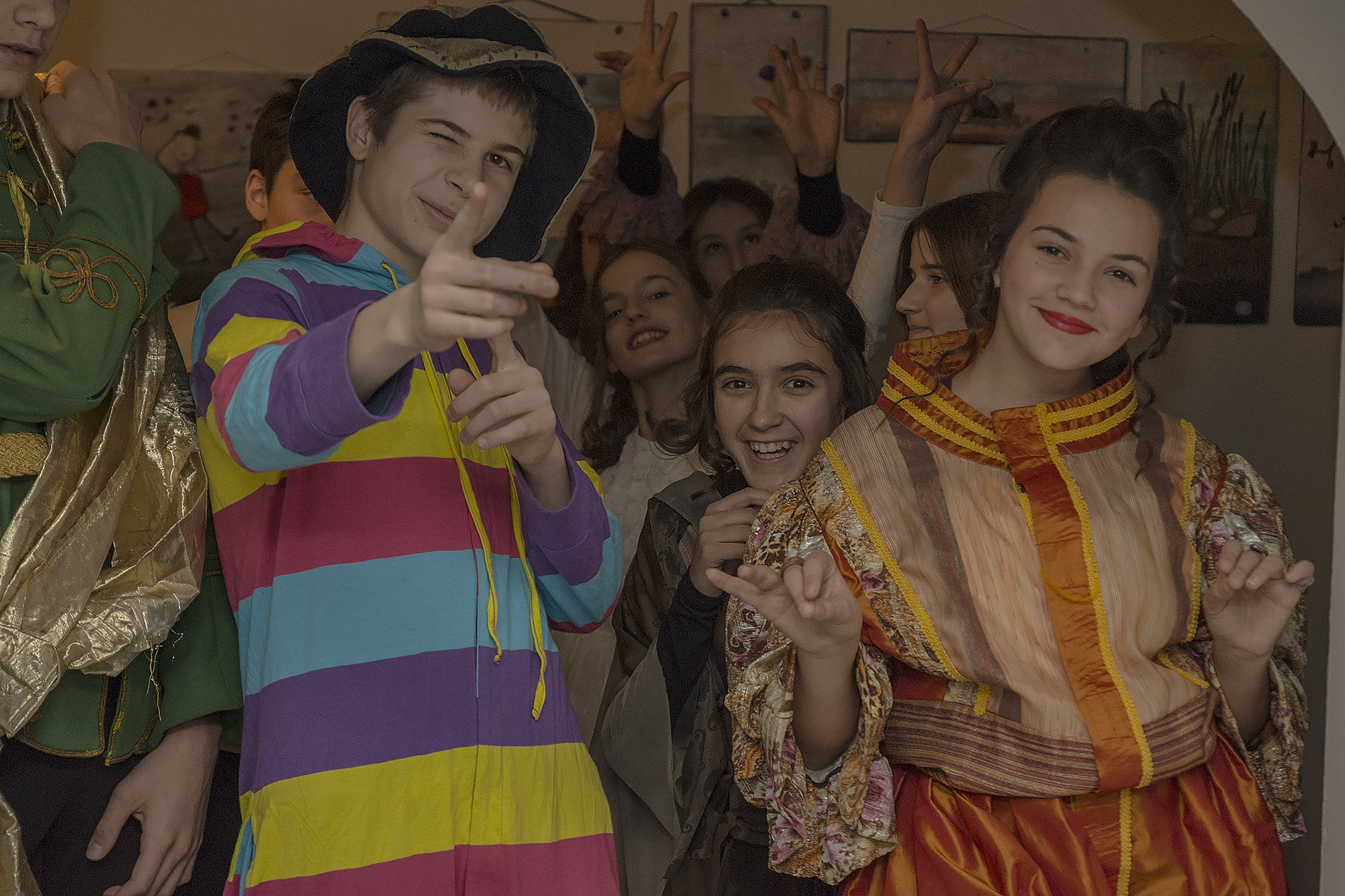 Photo: Heritage Hubs project
The project received funding from the Creative Europe programme of the European Union, the Swedish Cultural Foundation in Finland, the Finnish National Agency for Education, the Serbian Ministry of Culture and Information and the Serbian Ministry of Education, Science and Technological Development. The project was coordinated by the Association of Cultural Heritage Education in Finland (AHEF) in partnership with La Fundación San Millán de la Cogolla (FSMC) in Spain, Urban Development Centre (UDC) in Serbia and VITECO E-learning solutions in Italy.
EU Awards for Cultural Heritage / Europa Nostra Awards were launched in 2002 by the European Commission and have since been managed by Europa Nostra with support from European Commission's Creative Europe programme. The awards have brought a series of benefits to their recipients, such as increased international visibility, additional funding, and a higher number of visitors.