The Special Representative of the European Union for Dialogue between Belgrade and Pristina, Miroslav Lajčak, and the Deputy Assistant Secretary of State of the United States of America, Gabriel Escobar, ended their visit to Belgrade. The two officials welcomed the will to continue the dialogue and called for the items agreed so far to be fulfilled.
"The United States and the EU have a long history when it comes to the Balkans and achieving visible results. We welcome Serbia's commitment to dialogue, and all our interlocutors reiterated that during the meetings in these two days, from President Aleksandar Vučić, through Prime Minister Ana Brnabić, Parliament Speaker Ivica Dačić to main negotiator Petković. We would like to see rapid progress in the normalisation of relations," Lajčak said.
He notes that the talks on both sides highlighted the need to implement what has already been agreed. Lajčak is grateful to the representatives of the civil sector and the business community who presented their proposals at the meetings, but also the problems they face.
"Civil society has an important role, especially in normalising relations, creating an environment for reconciliation and building bridges between communities. We see the importance and benefits of economic relations, increasing trade. We see the potential for economic growth, job creation. Economic cooperation is one of the most successful stories in dialogue ", states Lajčak.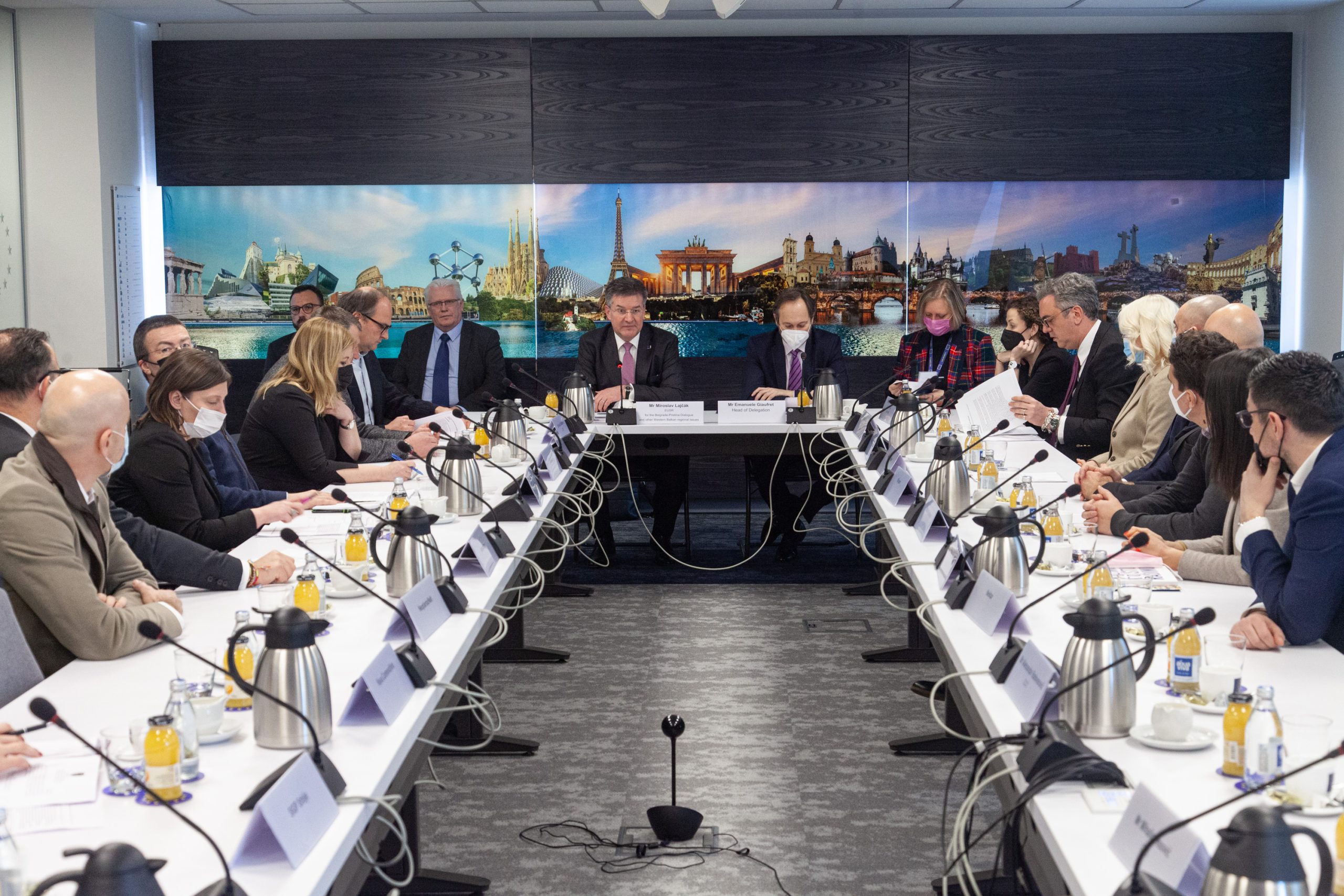 Escobar says this is his first visit to Belgrade in his current position.
"This visit shows the solidarity and unity of the EU and the US in the belief that the Western Balkans should be part of the European community, that they should be on the path to joining the European Union. We are not part of the dialogue, we are not co-negotiators, but we will support the result of the dialogue, financially, politically and technically. We hope that the results of the discussions in the dialogue will open up the huge potential that this region has for economic development and greater integration into the European Union," Escobar said.
Video of the press conference