The first ten out of a total of 100 containers for triage and emergency care of patients potentially infected with COVID-19, purchased with EU funds, have been installed in seven healthcare institutions in Belgrade: Clinical Center of Serbia, Clinical Hospital Centers "Bezanijska kosa", "Zvezdara ", and Zemun, Tirsova University Children's Clinic, the Maternal and Child Health Institute "Dr. Vukan Čupić" and the Institute for Biocides and Medical Ecology.
These containers, each fitted with a bed for examination, a table with two chairs, contactless thermometer, smaller containers for medical and infectious waste and a waste bin, constitute an important role in the overall fight against a pandemic as they allow the triage of patients while preventing the access of potentially infected persons to health care facilities.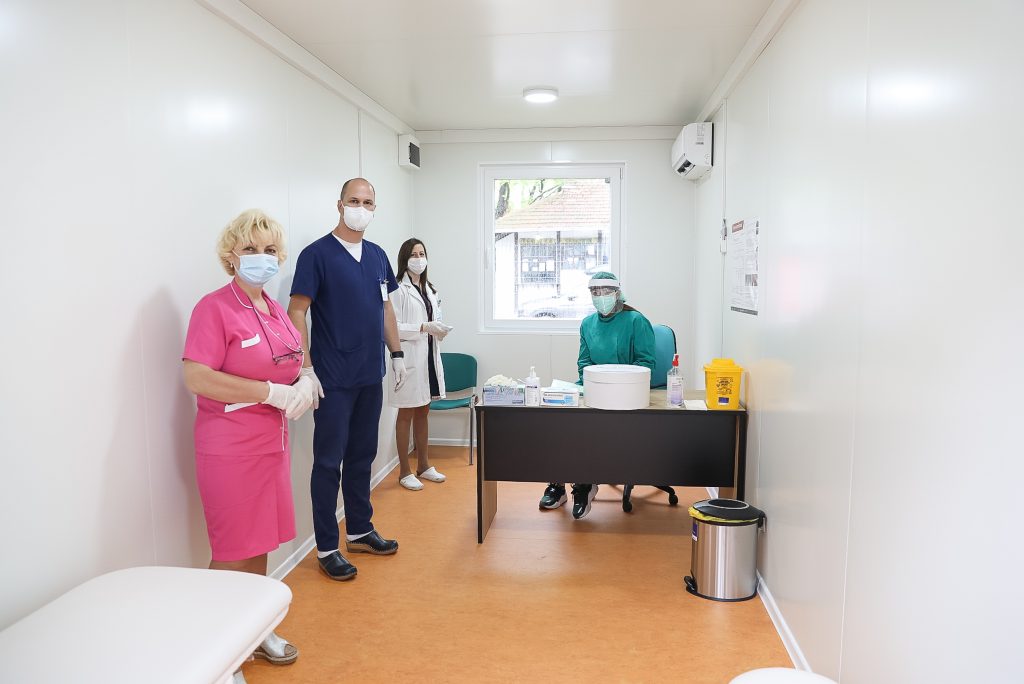 The purchase and installation of these initial 8 containers – at a cost of € 590,000 – are part of the EU € 4.9 million aid package, signed on April 3rd by Ambassador Fabrizi with Minister Joksimovic and the Head of UNOPS in Serbia Michela Telatin. This donation is allocated for the procurement of essential medical equipment – ventilators, laboratory equipment and tests, containers, intensive care monitors, contactless thermometers and protective equipment, which are being delivered across Serbia throughout April.
"The readiness of our healthcare system to cope with the challenge of spreading the virus depends, first and foremost, on how well we have been able to protect hospitals, doctors and healthcare professionals who are committed to safeguarding our health. Hence, protecting them is critical to the success of our fight against Covid-19. I am grateful to the European Union for its support, as we have secured the procurement of over 100 patient triage containers and have helped reduce the risk of infection and strengthen our ability to respond to this challenge", said Jadranka Joksimovic, Minister for European Integration and National IPA Coordinator.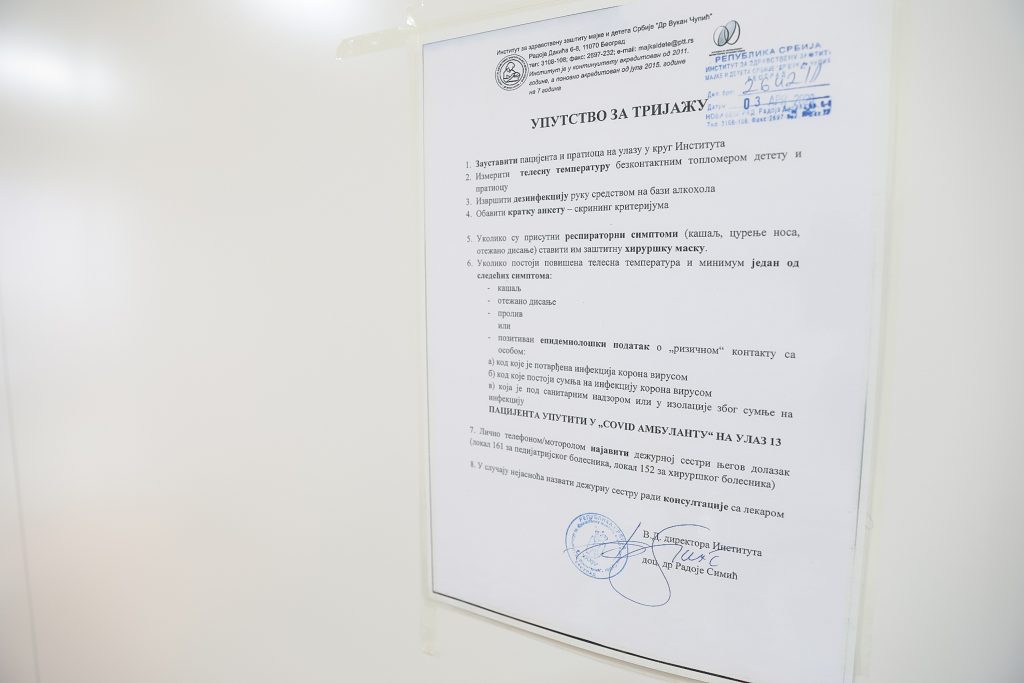 The European Union on April 8 announced its «Global response» worth 15.6 billion euros to combat Covid 19 all over the world. Serbia has been allocated initial support worth €93 million for the health, economic and social consequences or the COVID-19 pandemic.
The remaining containers, as well as other medical equipment, are being allocated to health institutions in Serbia according to needs assessed by the Ministry of Health and the World Health Organisation.
"Effective triage plays a key factor in preventing the spread of coronavirus. Healthcare workers, who are in the front lines of this battle, must be protected, so they can also help all of us. This donation will help them to respond to the crisis with the least risk for themselves.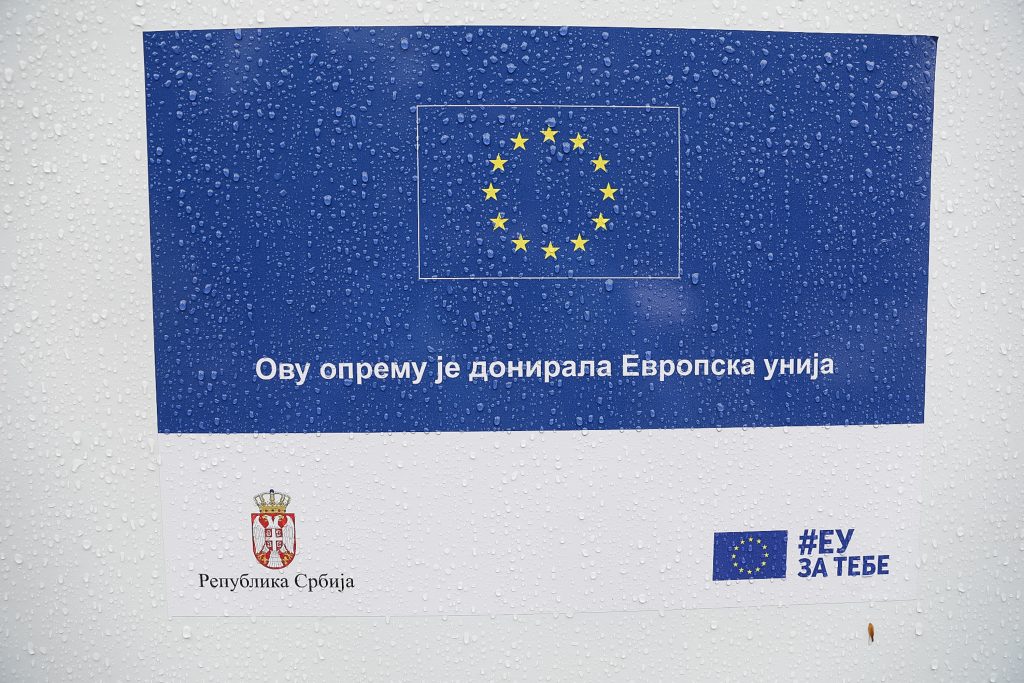 Since the beginning of the COVID crisis there has not been almost one single day without critical medical equipment transported or bought by the EU being given to Serbia's health institutions and vulnerable communities. I am proud of the immediate assistance we are providing thanks to the €15 million aid package for emergency response for Serbia. Like for the past difficult moments, the EU will continue to stand by Serbia. This virus knows no borders. Only together can we defeat our common enemy", said Ambassador Sem Fabrizi, Head of the EU Delegation to Serbia.
The procurement of containers is being carried out by the United Nations Office for Project Services – UNOPS, which has launched an emergency procurement mechanism globally as a result of the pandemic.