European Commissioner for Neighborhood Policy and Enlargement Negotiations Johannes Hahn met with Serbian Prime Minister Ana Brnabić. Serbia is committed to European integration, both officials concluded, while the Commissioner confirmed his commitment to the region, which will continue, although he will most likely take over the another role in the European Commission from autumn.
"The signing of the regional roaming agreement in April was a significant milestone in building good neighbourly relations. Moreover, at the beginning of this month Serbia participated in the sixth Berlin Process Summit in Poznań to foster strong regional cooperation in a number of key areas. Also a further chapter in Serbia's accession negotiations was opened last month. This means, Serbia now has seventeen chapters out of thirty-five opened, with two provisionally closed. We plan to continue this progress in the new Commission", said Commissioner Hahn.
One of the topics discussed was the Commission Report on Serbia for 2019. As a challenge, Commissioner Hahn points to improvements in the field of rule of law, parliamentary dialogue, and media strategy. In addition to its adoption, it is very important that it will be applied in practice, says Commissioner Hahn.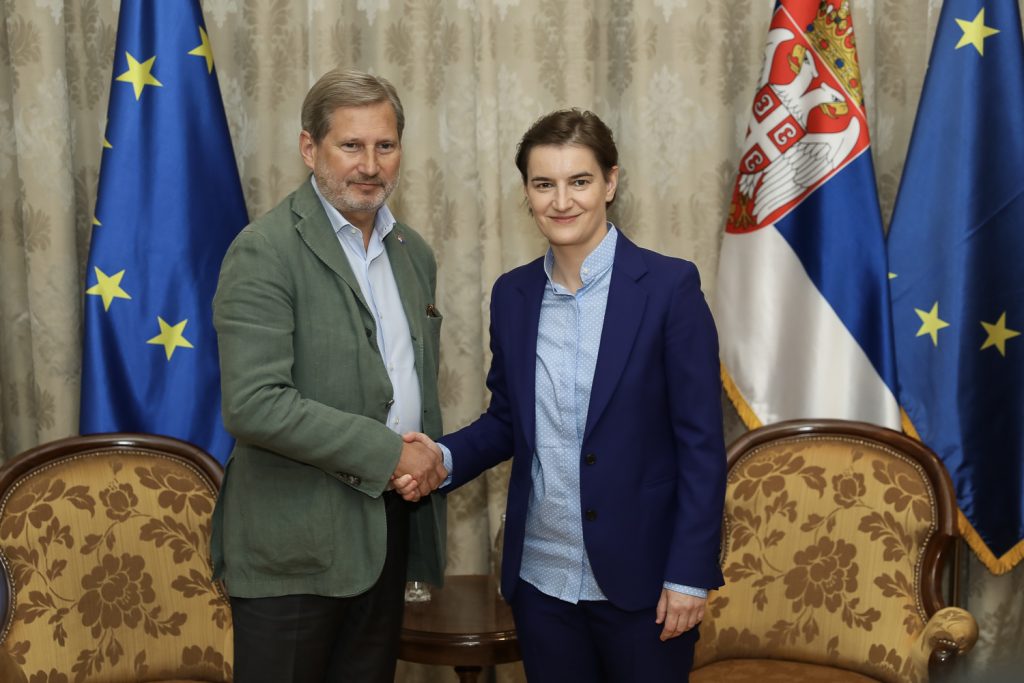 After the meeting, Prime Minister Brnabić said that Serbia understands the challenges that the Union is facing, but also remains committed to the path of integration to the EU. Serbia can't influence when it will become a member of the EU, but it can work to become a country that works according to European standards, the Prime Minister explained.
"It seems to me that we have done a lot, regardless of whether we expect a new progress report. We did this because we sincerely want a European Serbia and we are honest when we say that the assessments in each report are important, but that the recommendations are even more important to us" , the Prime Minister said.
According to her, Serbia daily works on the implementation of recommendations from the European Commission's progress report not to open and close the chapter, but because, as she said, Belgrade is sincerely committed to reforms.
After the interview, Commissioner Hahn and Prime Minister Brnabić visited the Youth Sports Games at Ada Ciganlija and awarded medals to the winners. In March, Hahn was named the honorary ambassador of the competition.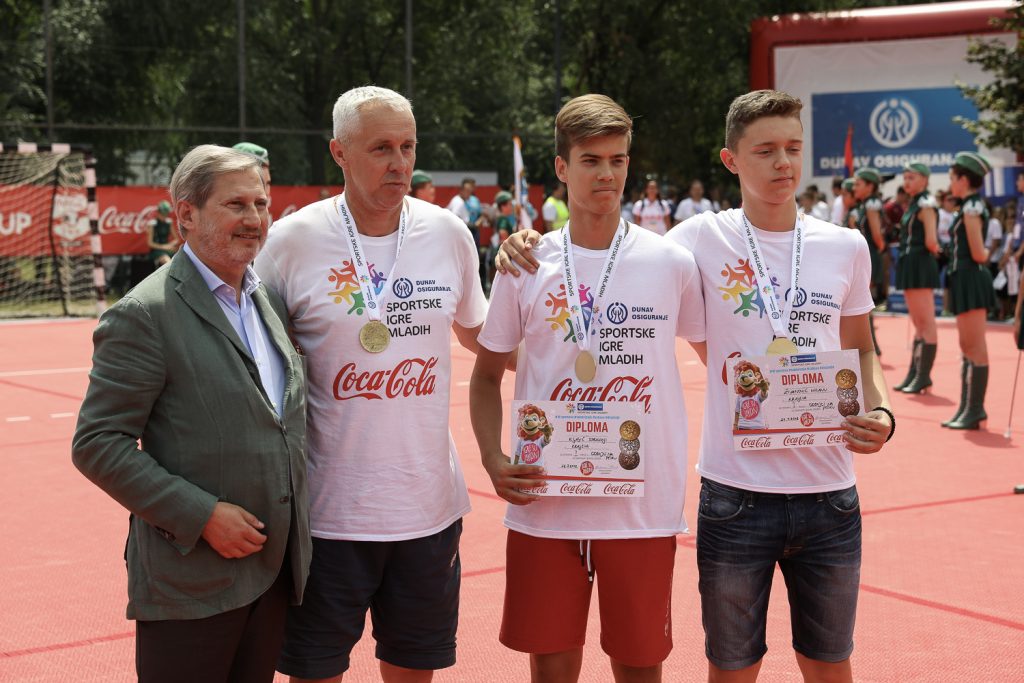 "I'm really proud of being part of you and attending this tournament. The competition provides many opportunities for children to meet and get new friends", said Hahn.
The finals of the regional competition will be held from 15 to 22 August in Split, and participants in the games are children of elementary school age from the territory of Serbia, Croatia and Bosnia and Herzegovina. The event was organized for the sixth time in Serbia and has so far participated more than 1,700,000 young people.