Serbia is the EU's long-term and trusted partner in its civilian and military missions in Africa, with 95 medical staff since 2012 jointly contributing to the global security. Today, the EU and Serbia have marked another milestone in this cooperation, with the departure of additional six military personnel of the Serbian Army's medical team to the EU Training Mission in Somalia.
EU ambassador to Serbia, Emanuele Giaufret, thanked and wished good luck to the Serbian soldiers who will leave on mission tomorrow and stated on this occasion: "We are grateful and proud to be able to count on Serbia in our civilian and military missions and operations. Freedom, democracy and security come at a high price, and Serbian personnel is filling the key roles, essential for the success of such missions. EU soldiers have the privilege to be in the safe hands of the Serbian medical team. We hope our partnership will grow and deepen, for the sake of expanding global security and stability".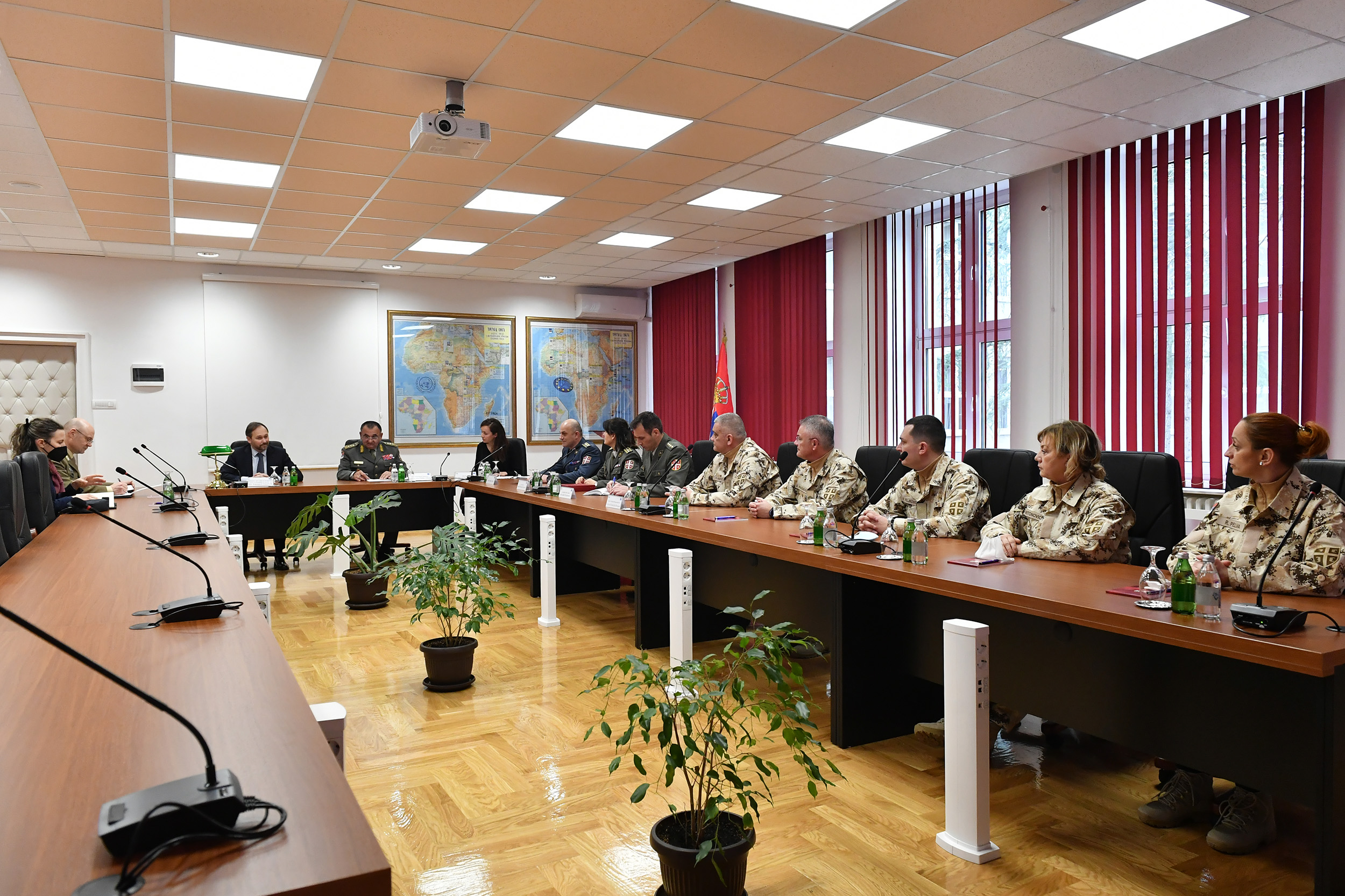 The EU Delegation headed by the Head of Delegation Ambassador Giaufret and by the EU Military Attaché Colonel Pietro Mostardi was welcomed by the Head of the Operations Directorate of the Serbian Armed Forces General Staff, Lieutenant General Želimir Glišović and Head of Peacekeeping Operations Centre, Colonel Mirjana Milenkovic, who presented an overview of almost 60 years of Yugoslav and Serbian Armed Forces contribution to the UN's and the EU's peacekeeping missions.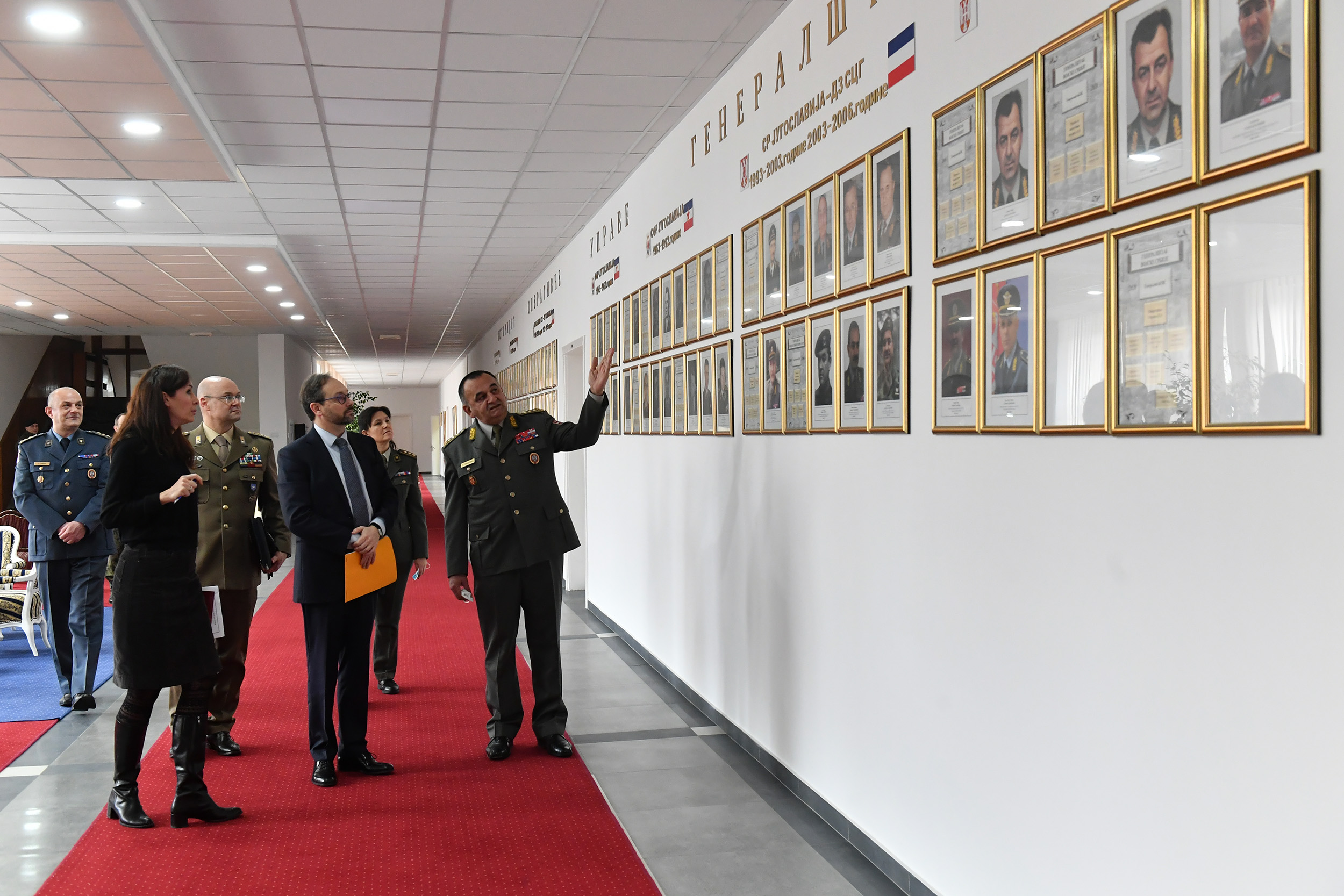 "We are proud on all our colleagues who have conducted serious tasks in EU's mission in Somalia and elsewhere. With their professional and dedicated work, they received the highest marks and trust among the members of the EU mission. As each time, we expect them to come back with useful experience which they can use in their work in Serbia, so as to improve the military medicine", stated Lieutenant General Glišović.
EU Training Mission in Somalia (EUTM S) was launched in April 2010, with the aim to strengthen the Somali federal defense institutions, through training, mentoring and advising. It consists of app. 200 personnel from 7 EU member states, plus Serbia. As such, Serbia is the only country outside of the EU contributing to this mission.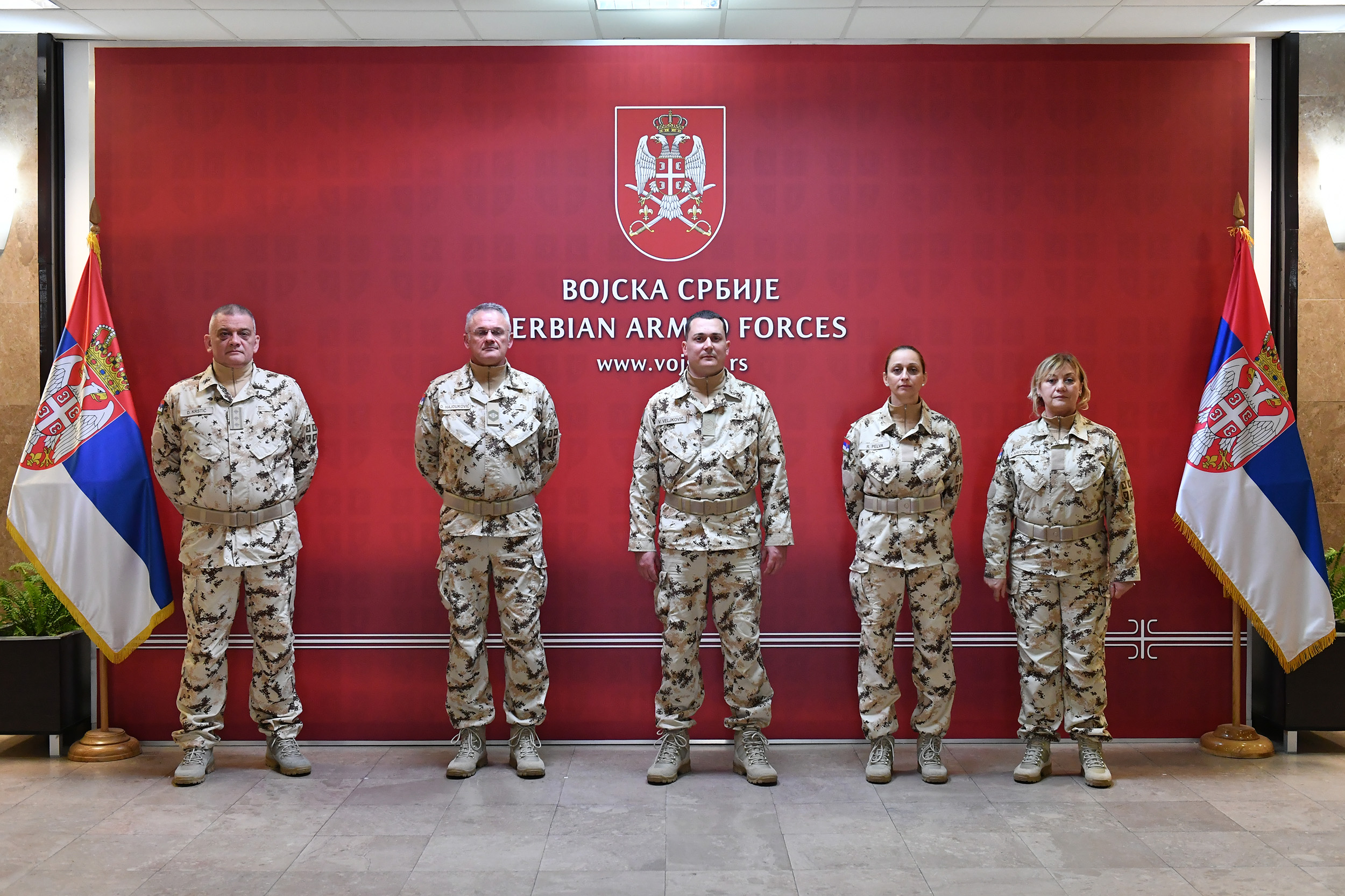 The role of Serbia's medical contingent is to conduct treatment, evacuation, resupply, and functions essential to the maintenance of the health of the force. It includes the provision first aid, immediate lifesaving measures, and triage. Additionally, it will contribute to the health and well-being of the unit through provision of guidance in the prevention of disease, non-battle injuries, and operational stress.