Parliament's co-facilitators of the Inter-Party Dialogue process with the Serbian National Assembly, MEPs Vladimir Bilčík (EPP, SK) and Matjaž Nemec (S&D, SL), conducted a working visit to Belgrade on 29 and 30 September 2022. The objective of this visit was to explore the possibilities for continuing the successful Inter-Party Dialogue process.
"We came to Belgrade at a crucial moment for Serbia's European future and at a time of huge challenges for the international community. That's why we are encouraged by the constructive attitude during our meetings with the representatives of political groups in the National Assembly. We also welcomed the commitment to the country's European path expressed in the meetings. Parliament stands ready to work with the National Assembly, building a strong institution ready to tackle the challenges related to the European Integration of Serbia".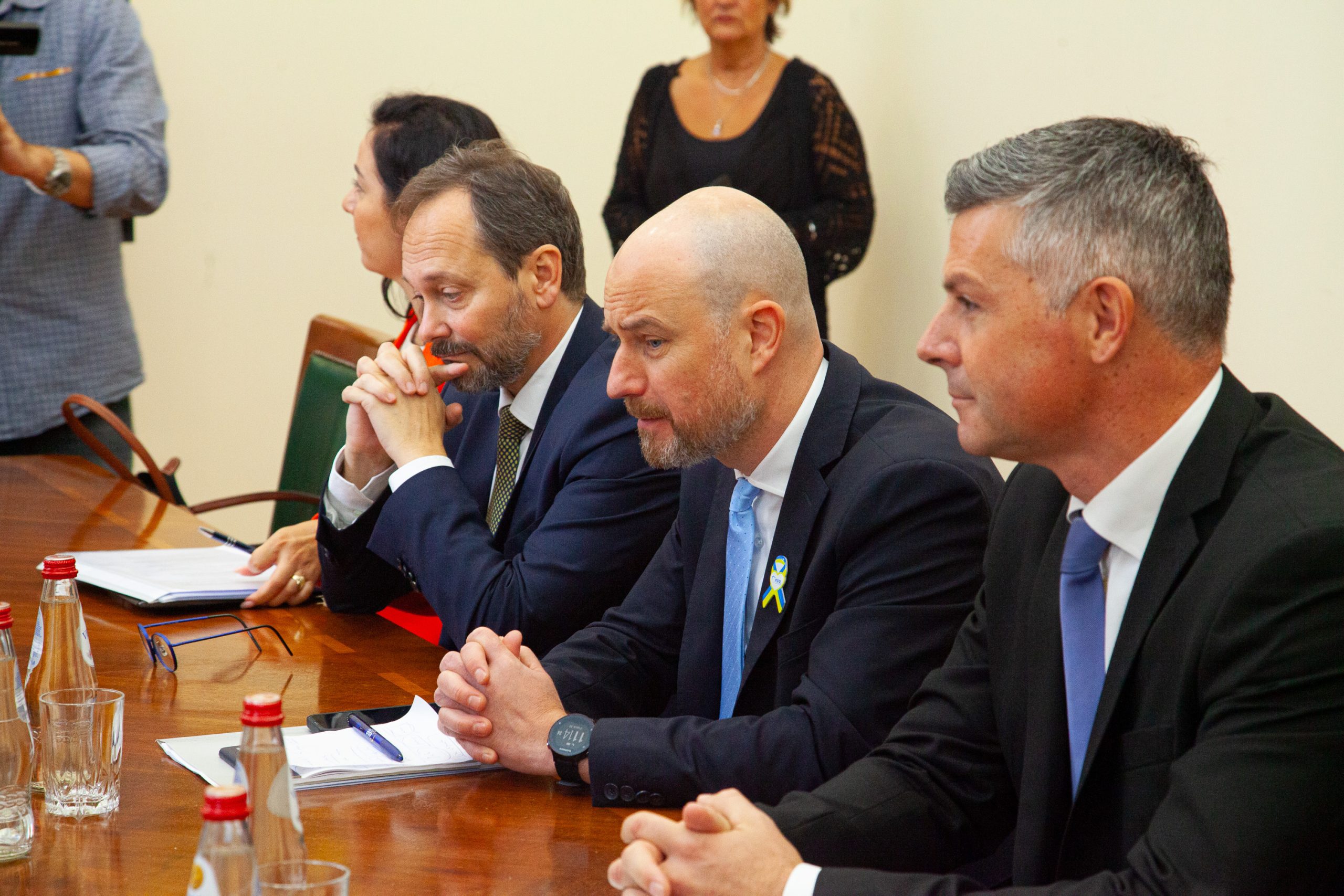 During their visit the two MEPs also met with President Aleksandar Vučić and with PM Ana Brnabić with whom they discussed the wider political context, in particular the EU enlargement process.
Since 2019, Mr Vladimir Bilčík serves as European Parliament's Standing Rapporteur for Serbia and substitute member of the Committee on Foreign Affairs. Mr Matjaž Nemec joined the European Parliament in June 2022 and serves as Member of the Delegation to the EU-Serbia Stabilisation and Association Parliamentary Committee and Member of the Committee on Foreign Affairs.