Delegation of the European Parliament, headed by the European People's Party Chairman Manfred Weber and rapporteur for Serbia Vladimir Bilcik, began a two-day visit to Serbia.
Their first colocutor was the President of Serbia Aleksandar Vucic. After talks at the Presidency, Weber said it was good that representatives of the European Parliament visited Serbia at the start of the new European Commission's term.
"Being here is a good signal, both for Serbia and the region. We believe that the European Council's decision not to open negotiations with Northern Macedonia and Albania was a historical mistake, which has harmed the whole region and the European Union", Weber notes.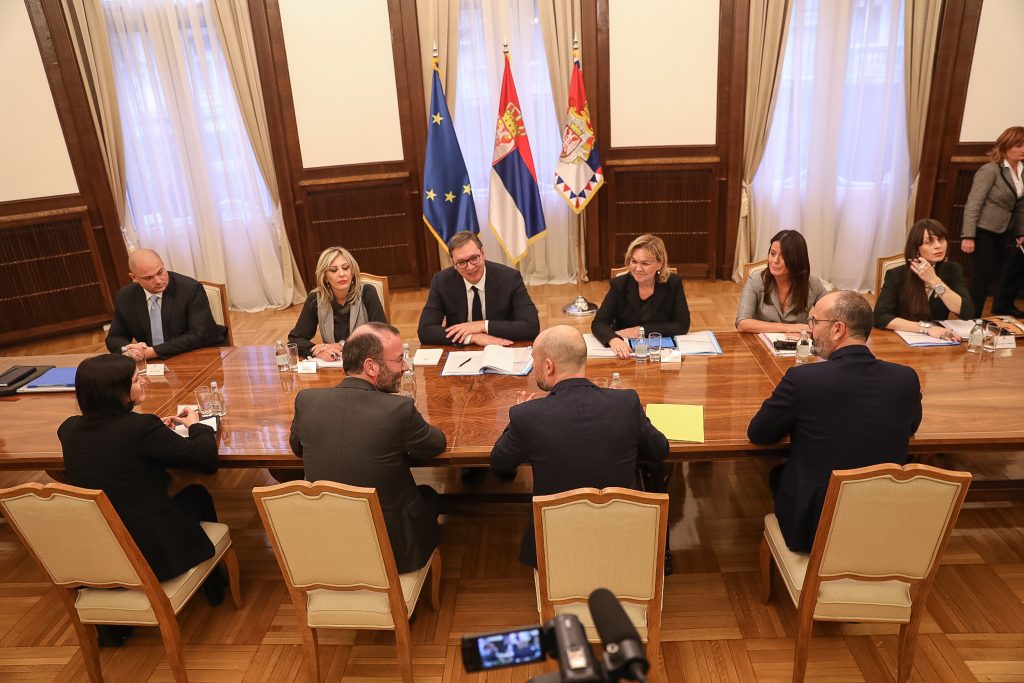 The accession process is not automatic and depends on engagement, says Weber, who also notes that it is not the goal of European politicians to give lessons, but that ideas such as fighting for a European way of life are common.
After the meeting, the Serbian President said that Serbia wants to open new chapters in the accession negotiations, but also to clarify the situation of what EU countries see as the future of the Western Balkans.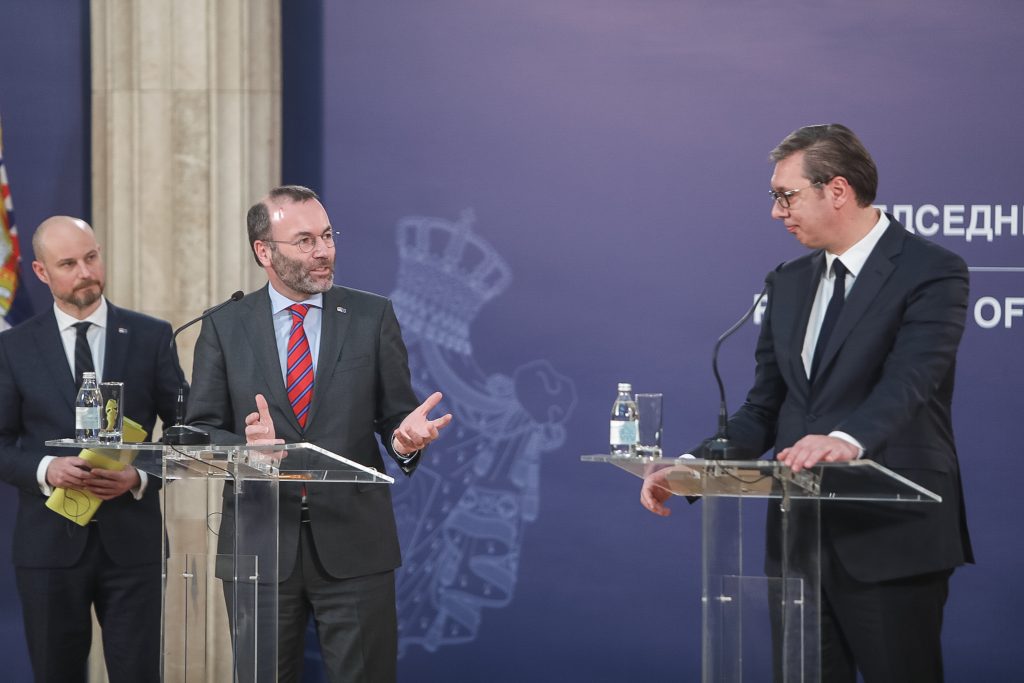 He also said the participants discussed the state of human rights, democracy, media freedoms and everything else that is in the interest of Serbian citizens.
"With the EU, we have 67 percent of trade. The Germans alone employ 62,000 people here. Who brought us the most powerful companies, if not Germany? And now, for us to build bad relations with the Germans, Italians, French … I don't even want to think about that," President Vucic said.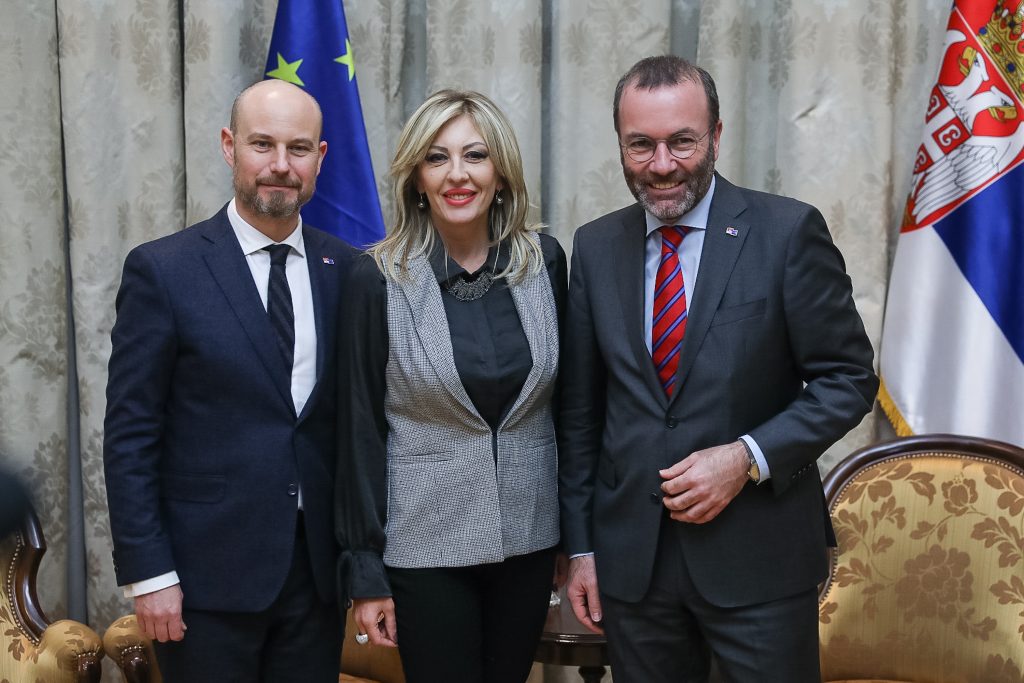 MEPs also met with European Integration Minister Jadranka Joksimovic this afternoon. Tomorrow they will meet with Serbian Parliament Speaker Maja Gojkovic, as well as a visit to the Science and Technology Park.