Last night saw the world premiere of film "Bad Blood – Ancestral Sin" by Milutin Petrović, based on script by Voja Nonović, as part of the programme at the European Film Festival Palić. Apart from the director, the attendees were greeted by actor Dragan Bjelogrlić, actresses Katarina Radivojević and Anđela Jovanović, as well as the film producer Snežana van Houwelingen.
"My gratitude goes out to the festival and the town of Subotica for their warm welcome and hospitality. To the story we told," said Milutin Petrović as he addressed the audience. Speaking about the wild history behind the movie script that served as the basis for the film Petrović said: "It was meant to be. This script has found me, not the other way around. Ever since we went into productionm, up until this moment, I have this feeeling that Voja Nanović and Bora Stanković are around and that I act only as an executor, reading from a music sheet."
Dragan Bjelogrlić reflected on the moment when he accepted the role. "This is certainly one of my more exciting roles. When I got the script, I immediately saw that it dealt with a truly complex story and a truly intricate character. I wasn't thinking too much. The moment I read the last lines I knew that I had to play that part. It was a no brainer." Speaking about the character of Hadži-Trifun, Dragan Bjelogrlić said: "I found it interesting that it was a man who is constantly trying to fix things, making moves that will bring benefit both to himself and the people around him; and every single one of those moves is wrong. It reminded me of our people's mindset. I once again found that our authors told stories about our people a long time ago. The mindset and preconceptions run so deep in our people. I met a number of Hadži-Trifuns in my lifetime. Unfortunately, we even get to remember various Hadži-Trifun types from our recent and not so recent history."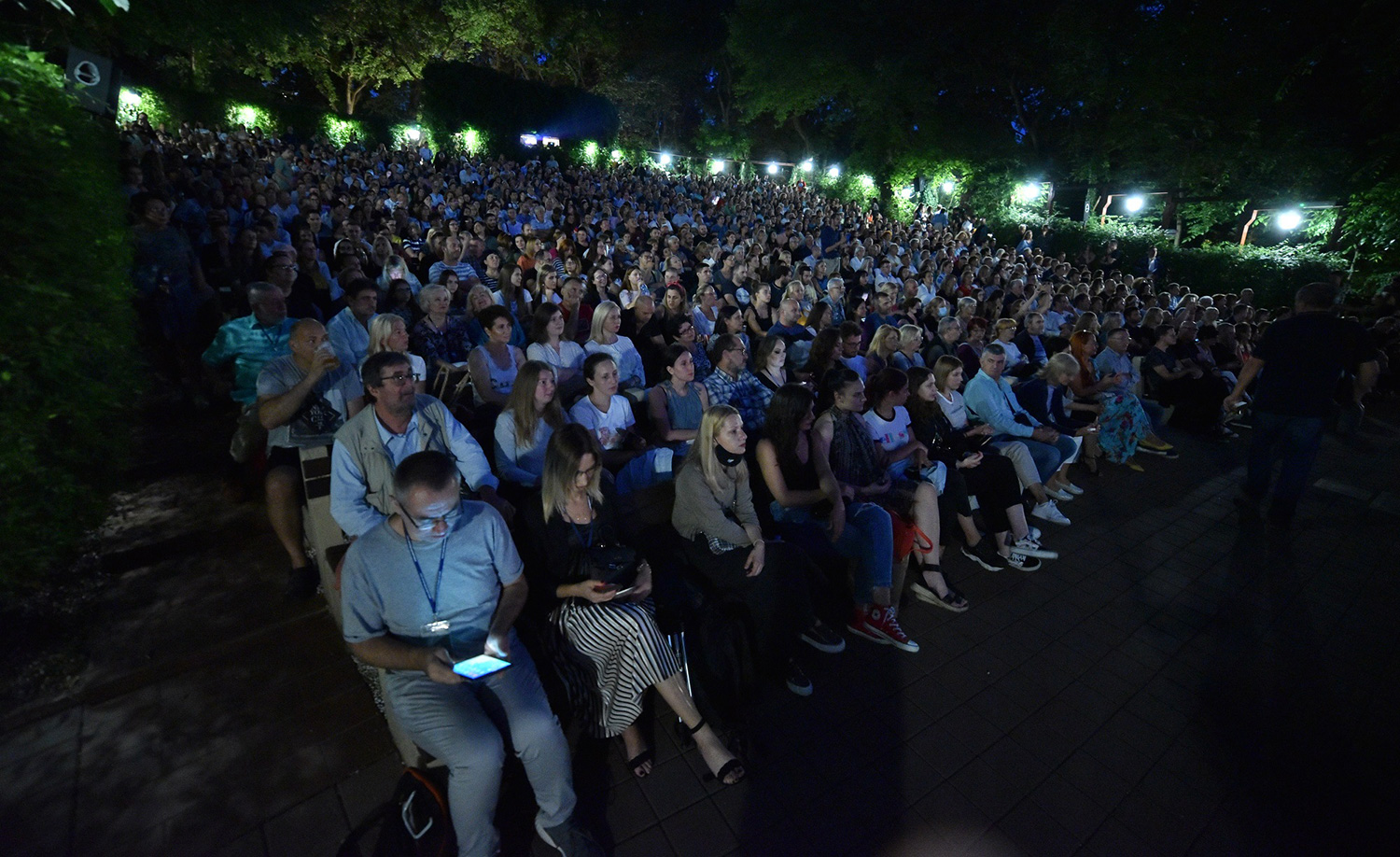 Apart from the dominant role of Hadži Trifun, the film also serves as the stage for two remarkable, albeit different, female protagonists. "Cona is Hadži-Trifun's sister and a predecessor of the modern-day woman. She enjoys full protection from her brother, and we get to see the great affection they have for one another. This role is without a doubt completely different than any of my previous roles," Katarina Radivojević said. On the hand, we have the character of Tašana, played by Anđela Jovanović: "Tašana, Cona and the rest of female characters in this movie are ahead of their time. They are strong women that are not limiting themselves to the role of victims and instead put up a fight for themselves. Tašana has a wild, but unspoiled temperament. She is in her prime and she is, in a way, closed off and shackled by social norms and a highly strict patriarchal environment".
The film was produced in the middle of the corona virus pandemic and while on set, the crew was faced with multiple challenges. "Set construction took over three months, we were caught in the middle of the state of emergency and delays due to the pandemic. But thanks to our excellent authors, Marina Medenica who has done a wonderful job with costumes, amazing set design, director of photography Erol Zubčević, awesome crew and, of course, terrific cast, working on this project was a pleasure. Naturally, this was coupled with a strong sense of responsibility because, as Milutin put it, it was us who were destined to finish this film after all those years," producer Snežana van Houwelingen said.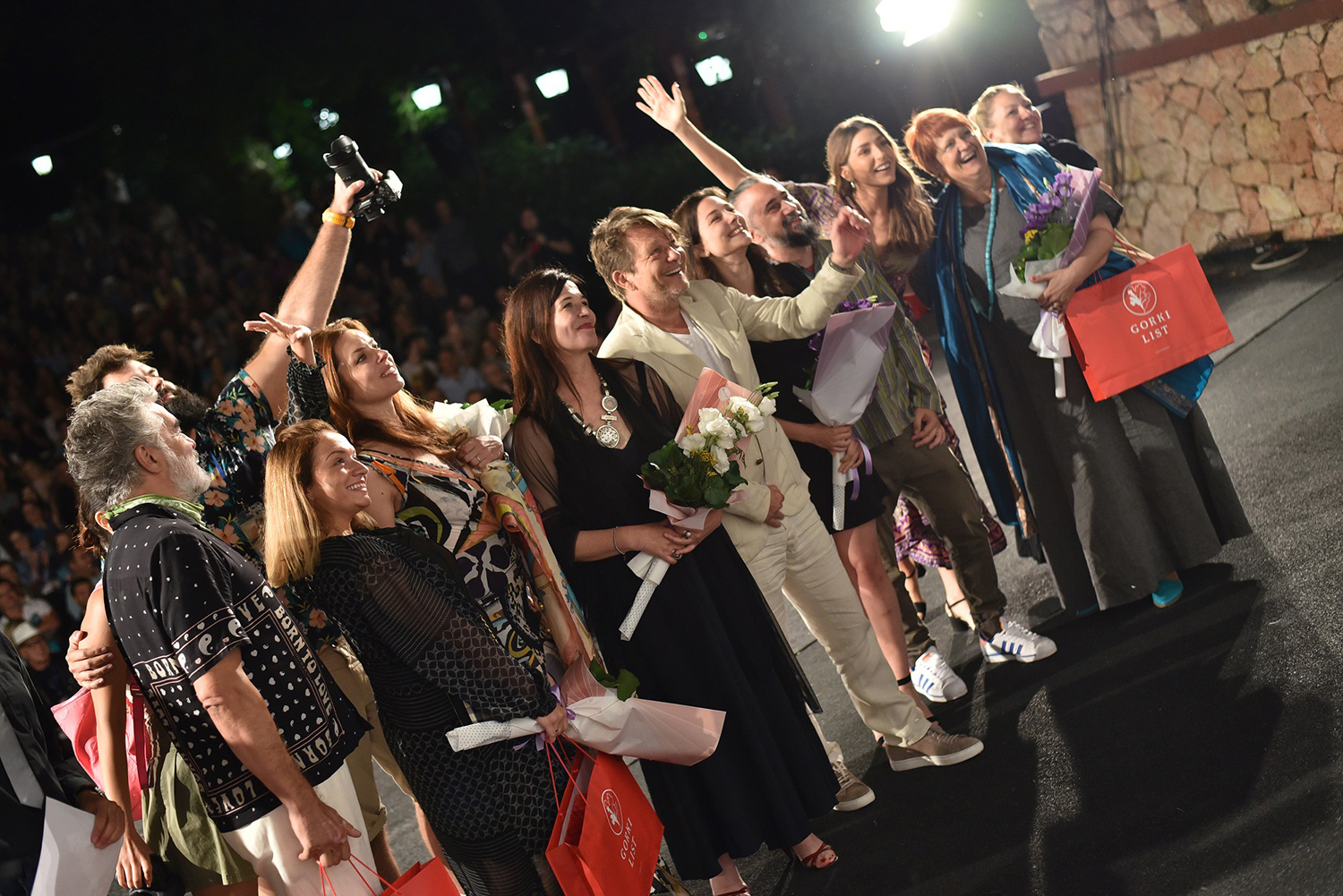 The project was supported by the European programme for cinema development – Creative Europe –MEDIA subprogramme. Within MEDIA, This and That Productions received 160 000 EUR to develop and complete four projects, including this feature film. In line with its commitment to offer support for culture and cinema, and promote overall Serbian cultural heritage, the Delegation of the European Union to Serbia also extended support for the promotional campaign.
The Republic of Serbia participates in Creative Europe since 2014. Desk Creative Europe Serbia is made up of two offices: MEDIA desk Serbia, founded within the Film Centre of Serbia, and Culture desk Serbia, operating as part of the Ministry of Culture and Information. Within the Culture desk, Antenna office in Novi Sad is in charge of subprogramme Culture in the Autonomous Province of Vojvodina. As of 2016, Serbian companies and organisations benefited from 3,2 million EUR through various calls for proposals organised by MEDIA subprogramme, while in the period since 2014, Serbian companies and organisations received 5,5 million EUR via different calls for proposals organised by Culture subprogramme.