In the organisation of the Policy and Legal Advice Centre (PLAC III) project, the workshop "Financing of free zones, industrial and technological parks in accordance with state aid rules" was held in Belgrade, on July 26th, 2019.
The workshop was held in the Ministry of Finance premises and gathered representatives of interested stakeholders – the Ministry's Department for State Aid as well as Free Zone Administration; the Commission for State Aid Control and the Ministry of Education, Science and Technological Development.
PLAC III project team leader Mr Andrej Engelman has opened the workshop which was later held by project experts Mr Zlatan Janeš and Mr Zoran Sretić. Project experts presented to participants results of their expertise provided within the PLAC III project and discussed potential problems and challenges in the field.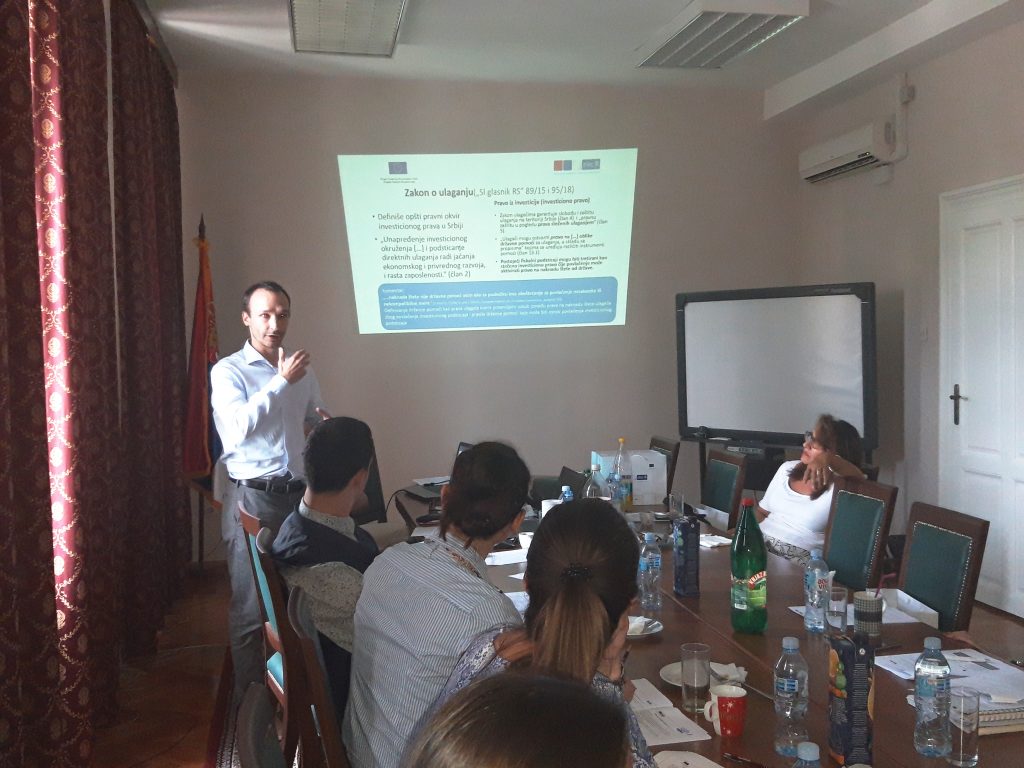 Mr Zlatan Janeš gave the introduction on the EU legislation on the state aid, as well as on criteria of compatibility with the EU state aid rules. He also provided an overview of categories of state aid in the case when financing measures provided by public funds relating to Free zones, Industrial and Technology parks are considered as state aid. Mr Zoran Sretić presented proposals for harmonisation of relevant national legislation (Law on Free zones, Law on Investments, Law on Innovation Activities and Regulation on Rules of State Aid Granting) with EU state aid rules.
The PLAC III project is providing assistance to the Ministry of finance, more specifically the support to the Department for State Aid Control and the Commission for State Aid Control in implementation of EU state aid acquis in the area of financing of Free zones, Industrial and Technological parks.
The assistance will enhance harmonization with relevant EU regulations and their proper implementation and provide support in faster opening benchmarks set for Chapter 8 – Competition, especially regarding to alignment of the existing aid schemes, such as the Law on Free zones. The Project should contribute to the development of the national legal framework, including secondary legislations and procedures.