European Commissioner for Neighborhood Policy and Enlargement Negotiations Johannes Hahn began a working visit to Serbia with a meeting with Serbian President Aleksandar Vucic at Vila Mir in Belgrade. The topics of the meeting were the situation in the Western Balkans, the process of reforms and the European integrations of Serbia.
Commissioner Hahn welcomes Serbia's determination to preserve regional stability and reaffirms his own readiness to try to help to achieve the conditions for continuing the dialogue between Belgrade and Pristina. When it comes to the European integrations, Commissioner Hah calls on Serbia to speed up the reform process and to work with greater determination on the rule of law.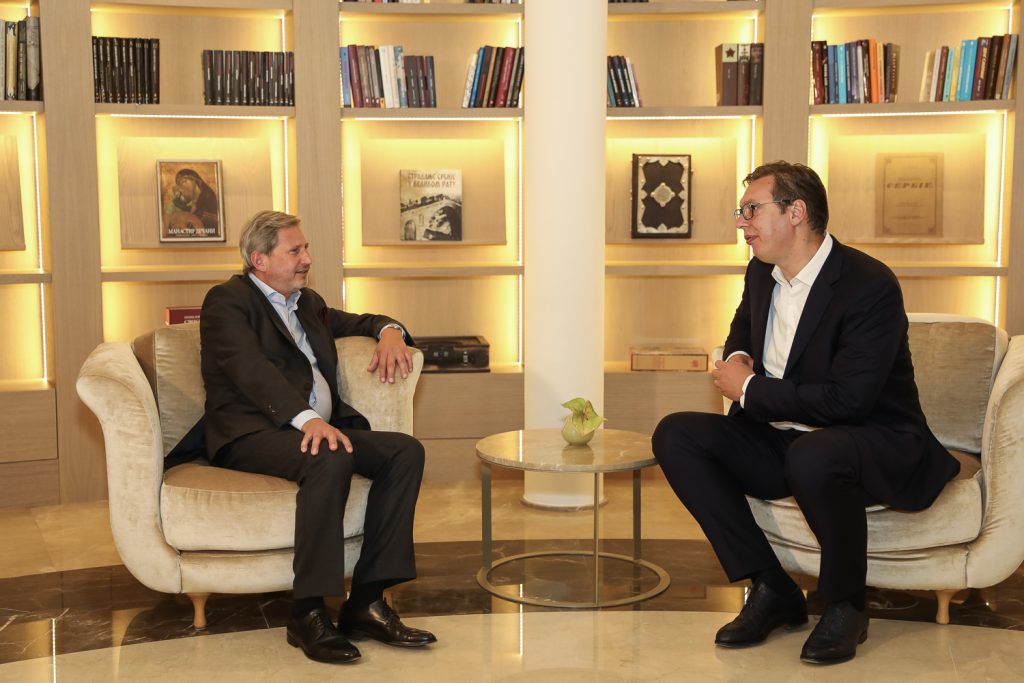 President Vučić and Commissioner Hahn discussed the regional situation, especially they discussed the stalemate in the dialogue and the situation after the resignation of the Prime Minister of Kosovo* Ramush Haradinaj. President Vučić said that Serbia reacted calmly and responsibly. He is grateful to Commissioner Hahn for understanding and engaging to unblock the conversations. Serbia remains committed to the policy of peace and co-operation in order to preserve stability in the region, President Vučić said.
The President of Serbia congratulated Commissioner Hahn on being nominated by Austria for the third term in the European Commission. Commissioner Hahn started the visit to the region with talks with the officials of Northern Macedonia, and will meet with Serbian Prime Minister Ana Brnabić tomorrow, and will attend the Youth Sports Games at Ada Ciganlija, whose ambassador he became in March of this year.
*This designation is without prejudice to positions on status, and is in line with UNSCR 1244/1999 and the ICJ Opinion on the Kosovo declaration of independence.