Ten instructors for training the trainers for demining received internationally recognized certificates today at the premises of the Demining Center in Grocka. Among the participants were representatives of the Ministry of Defense, the Demining Center and Serbian Arm Force, and the certificates were handed to them by the Ambassador of the European Union to Serbia, Emanuele Giaufret, and Predrag Bandić, general and acting Assistant Minister for Defense Policy.
The project "Strengthening the capacity of the Republic of Serbia in the field of demining and destruction of unexploded ordnance" is being implemented within the cooperation of the Demining Center with the Ministry of Defense, with the financial support of the Delegation of the European Union in Belgrade.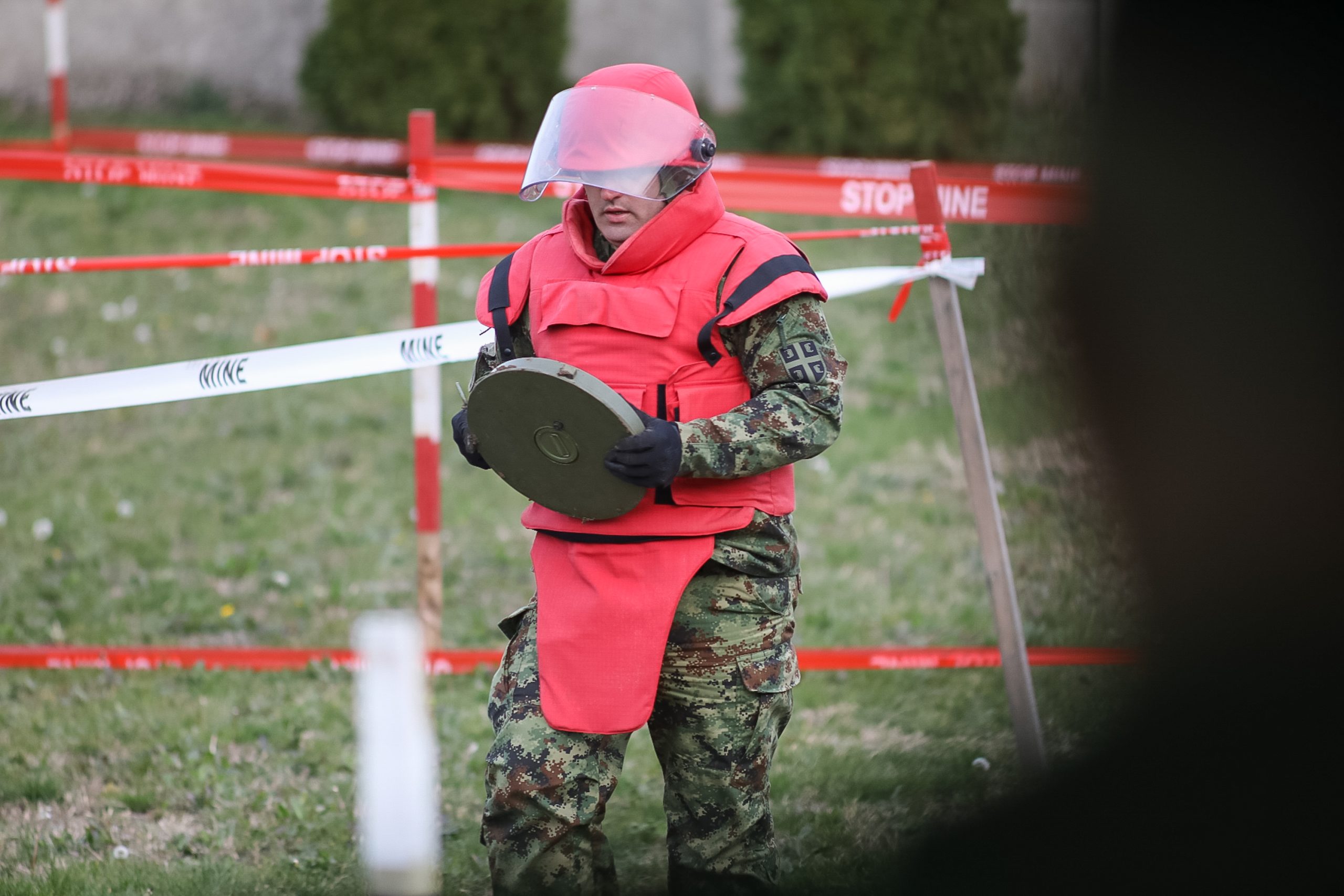 The 600.000 euro worth project contributes to strengthening the capacity of the Republic of Serbia in the field of humanitarian demining. Serbia is committed to completing the demining of the remaining minefield in order to protect its population. With this project, the Republic of Serbia and the European Union continue to intensify cooperation in the field of Common Security and Defense Policy (CSDP).
Ambassador Giaufret stated that Serbia is a major and reliable contributor to the EU's CSDP missions.
"Thanks to this EU funded project, ten students from the Serbian armed Forces and from the Mine Action Centre will be awarded for upgrading their capacities in humanitarian demining. This project strengthens our effective cooperation in the CSDP and Serbia's alignment with international standards in the demining field. Serbia is the EU's valuable partner in the area of security and defence policies", said the Ambassador.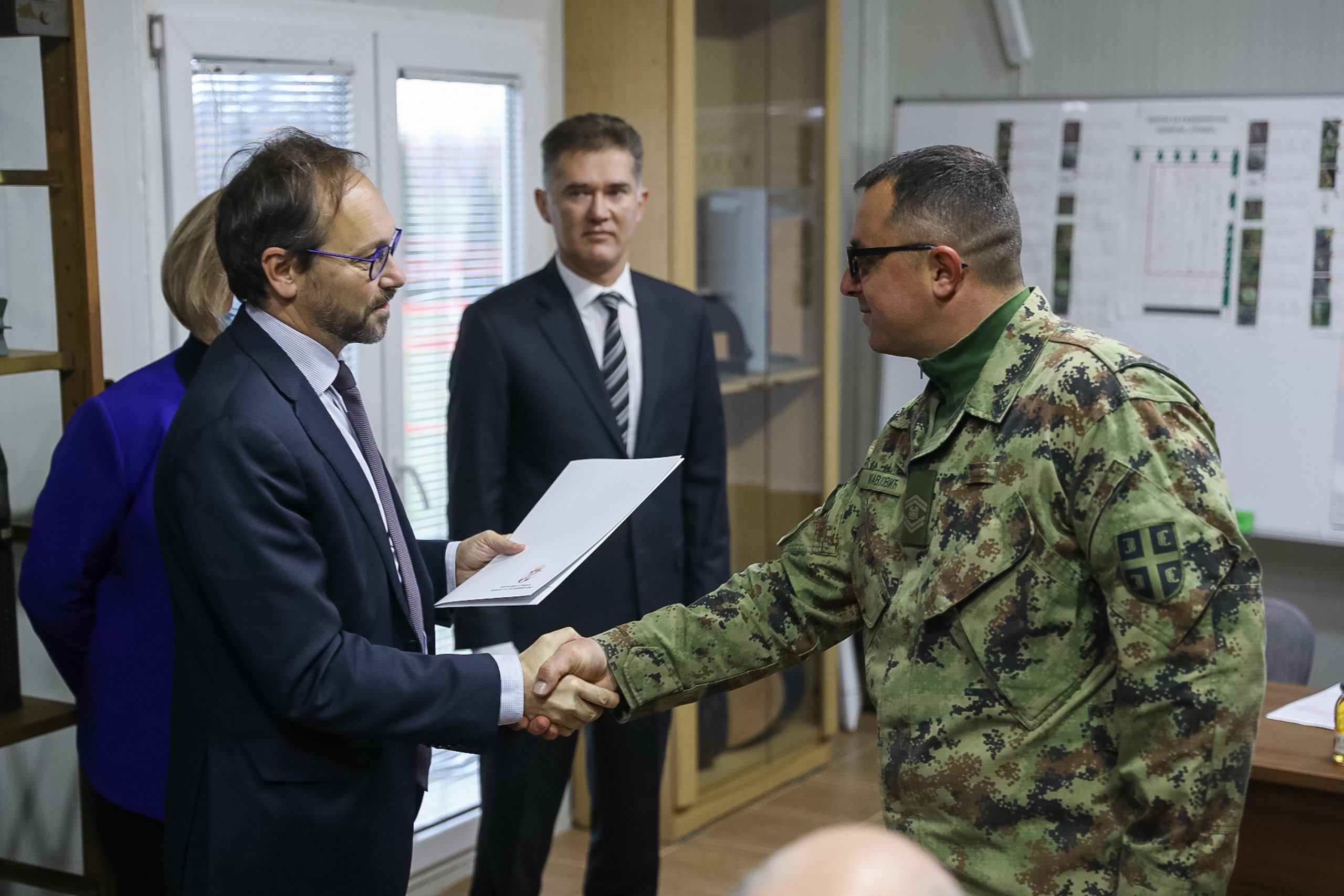 "Serbia and the EU share the same history, culture and we firmly believe, the same future. EU wants Serbia to be part of its family – for us, enlargement of the EU to Serbia and the Western Balkans has no alternative."
Bojan Glamočlija, Director of the Demining Center, pointed out the problems regarding mine areas in Serbia. He also thanked the EU for its support, hoping that cooperation would continue.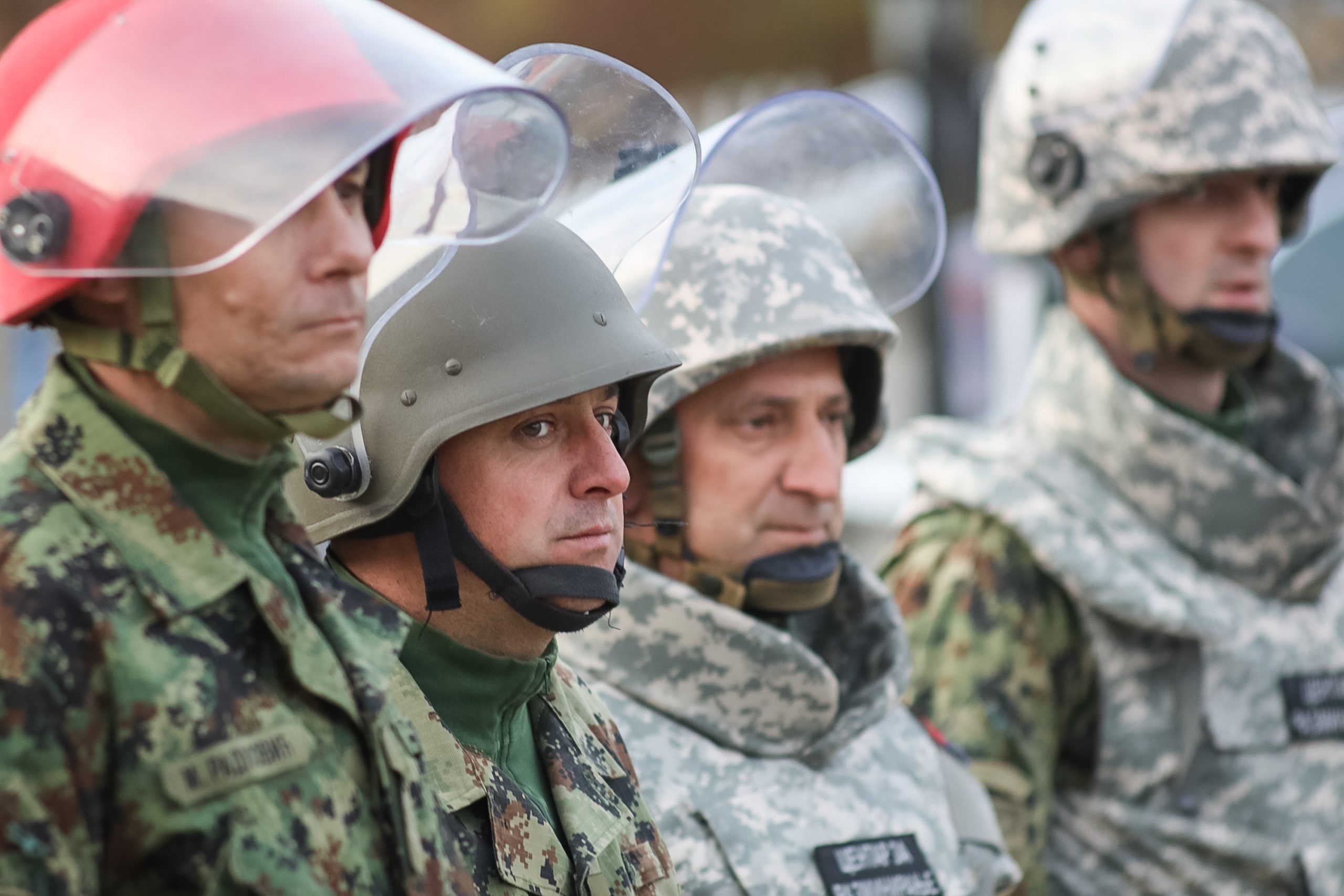 Predrag Bandić, acting Assistant Minister for Defense Policy, also thanked the EU for the support.
"We are delighted to witness the completion of the first phase of the project. Serbia is contaminated with mines from various periods, therefore the safety of citizens is endangered. For the first time, a level of such readiness has been achieved. We thank the EU for its help in the field of floods, epidemics, and now in this domain, which benefits the citizens of Serbia. We are happy to see that our instructors have confirmed the results and the efforts made in this area. "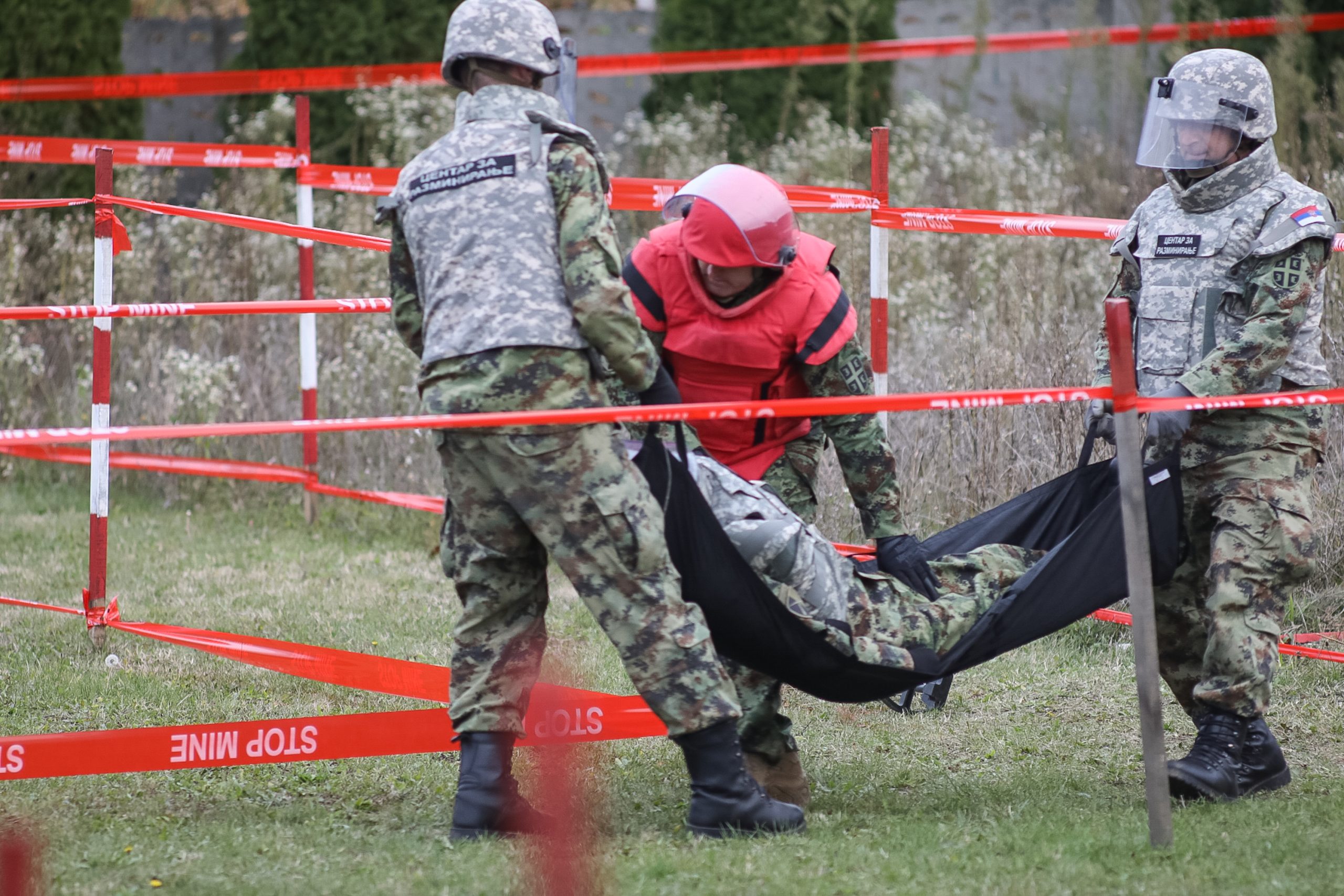 Bandic pointed out that this is a specific and difficult training, and expressed deep respect for the deminers, who, by performing risky work, provide safety to the citizens of Serbia.
Attendees also had the opportunity to see a demining demonstration exercise.