"United in activism to stop violence against women and girls" is the theme of this year's "Orange the World – 16 Days of Activism" campaign, which runs from November 25 to December 10, when we celebrate International Human Rights Day.
One in three women, both in the European Union and around the world, has experienced physical, sexual, socio-economic and/or verbal violence at least once in her life. Gender-based discrimination, sexual harassment and gender-based violence are human rights issues. How we solve these problems reveals whether we live in a fair and just society. Our main goal is the full implementation of the principle of gender equality. Through the accession process, the EU will provide strong support to Serbia to achieve these goals.
This year, the EU Delegation in Serbia joins the global campaign of 16 days of activism against gender-based violence by promoting empowered women and through cooperation with the wider community against physical, verbal and/or socio-economic violence.
During this global campaign, we partnered with accomplished actors from Serbia in the spheres of fashion, art, sports, literature, cinematography, etc.
We invite you to follow our social media channels and get involved in this campaign, which we will start with an immersive exhibition at Kalemegdan #Bezbednasvuda organized by the United Nations Agency for Gender Equality and the Empowerment of Women (UN Women) and a Neo Design fashion show by the young designer Nevena Ivanović, who will to be held in Silos in Belgrade. Neo Design promotes inclusive fashion through collaboration with startup Pirate Art by designing prosthetics for people with disabilities. The "16 Days" campaign includes several important international dates, such as the International Day of Persons with Disabilities, which is celebrated on December 3.
The street artist, The Kraljica Vila, better known as TKV, who painted the blinds of the EU info center, joined the campaign. On the accounts of the EU in Serbia on social networks, you will be able to watch a video about the creation of this graffiti. Also, on the Instagram channel of EU in Serbia, you will be able to win books from the "Govorite li ženski" edition of Kontrast publishing, which were translated as part of the Creative Europe project of the same name, as well as a sweater and cap of the brand Etnology inspired by Sirogojno design.
We were joined by Serbian basketball legends who will collect money for one of the Safe Houses in Serbia during the International Basketball Veterans Tournament. Young artist Mia Bjelogrlić opens the issue of gender inequality with her documentary series "Ona se budi", dealing with the position and emancipation of women in Serbia, observing them through everyday and typical roles.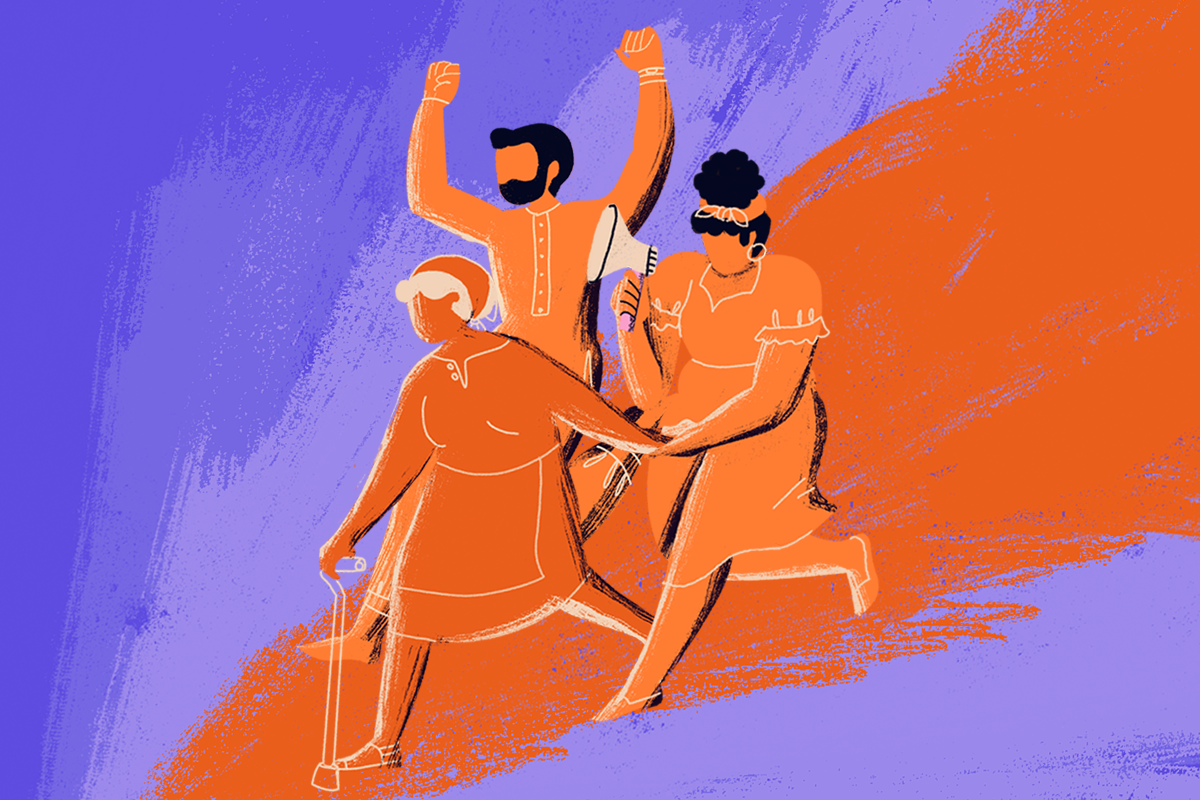 All women and girls should live free from fear and violence.
Join us in this campaign! Let's stop violence against women and girls together!"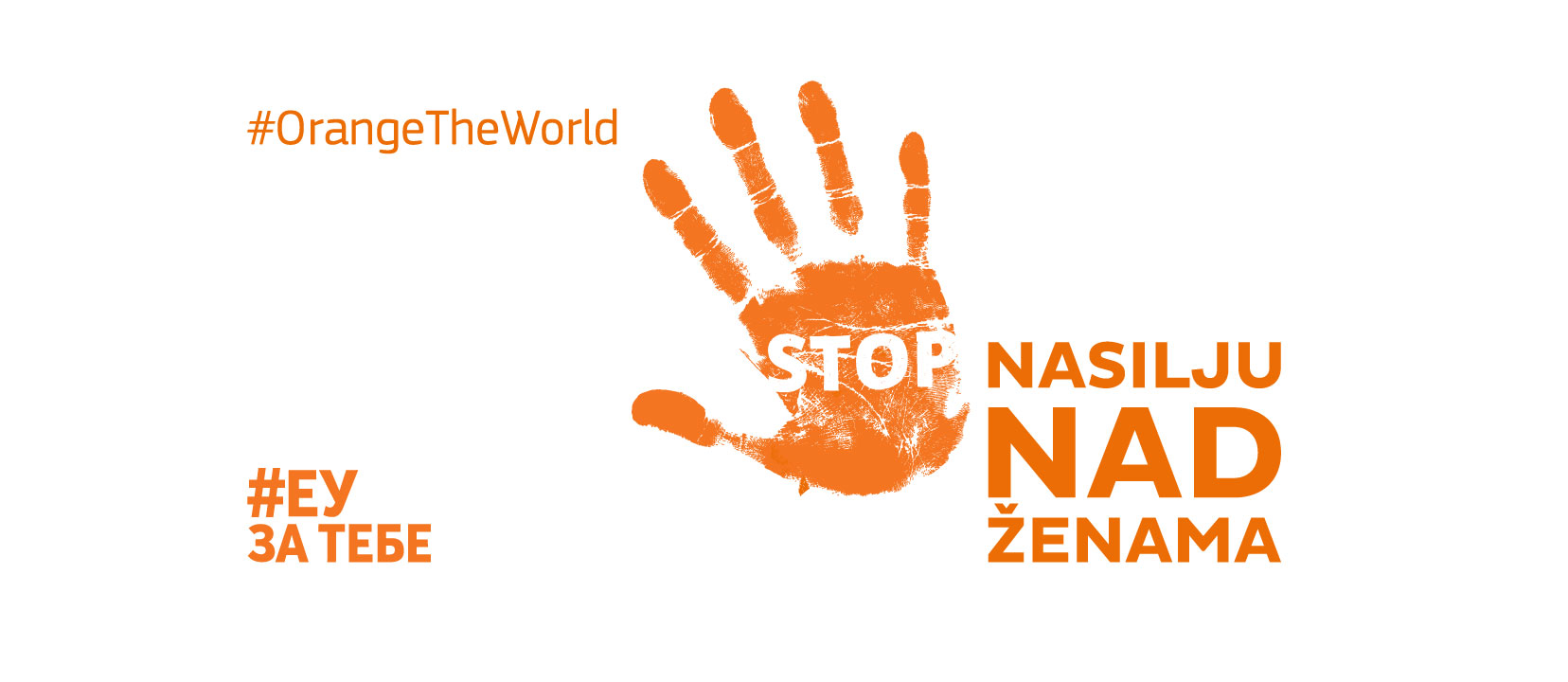 Niš – Workshop Violence in partnership/marriage
In the society we live in, violence is often relativized and minimized. The workshop organized by the EU info corner Niš on Tuesday, December 6 from 5 p.m. deals precisely with violence in partner relationships/marriage in order to recognize it and prevent it in time. The workshop will be led by Ana Milenković, a psychologist and cognitive-behavioral psychotherapist and Vesela Tanasković Gassner, Ph.D., a brave, intelligent woman with a successful international career who has come out of a toxic marriage. Through a theoretical, practical and personal framework, they will discuss with the participants the topic of violence in relationships.
Topics to be discussed during the workshop:
The most common misconceptions about women who find themselves in a toxic relationship (physical, psychological, sexual…violence)
How a toxic relationship begins
How does a woman feel in a toxic relationship – emotions, dilemmas, wrong beliefs
Reactions of the environment to the complaints of a woman who is in a toxic relationship
The most common reasons why you stay in toxic relationships
What to do if you recognize that you or someone close to you is in a toxic relationship
Novi Sad – Forum on stereotypes and prejudices about gender-based violence and femicide
In the Forma Gallery, in the Association of Visual Artists and Applied Designers of Vojvodina, on November 28 from 6 p.m., EU Info Point Novi Sad is organizing a forum on stereotypes and prejudices about gender-based violence and femicide.
The participants will talk about this very sensitive topic through the prisms of education, media and social work, with an emphasis on possible solutions and ways of transforming stereotypes that threaten women's human rights and human rights in general.
Participating:
Dr. Nađa Bobičić, research associate at the Faculty of Political Sciences in Belgrade
Tamara Srijemac, journalist of Radio Novi Sad
Dr. Nada Padejski, manager of the Safe Women's House
Daliborka Vojvodić Tomović, representative of the Police Administration in Novi Sad
Moderator: Jelena Anđelovski, EU info corner Novi Sad
The tribune is held in the setting of the photo exhibition "Jedina moja" by the artist Marija Erdelji, which focuses on violence against women and femicide. The exhibition is also part of the EU info corner program of Novi Sad.