How many times have you found yourself in the middle of a flooded city after a sudden storm that you can't get in or out of your street because of water? This sometimes takes hours because our sewage system cannot regulate large amounts of rain that fall over a short period of time. Everyone knows how frustrating it can be, especially when you are in an urban environment where everyday activities do not allow excuses such as – "it has rained".
But what if we could get information on where and when the heavy rain would fall, so we could plan plan our day more easily. Moreover, if we can get all this information through the mobile app, this would be amazing.
Believe it or not in Novi Sad and Szeged this will soon be possible thanks to cross-border cooperation involving the Faculty of Science, Faculty of Technical Sciences and Architecture Department of the University of Novi Sad, Public Sewage Company "Water and Sewerage" together with a team of colleagues from the University of Szeged. The project was funded by the European Union through the Interreg-IPA CBC Hungary-Serbia program – "Monitoring, Forecasting and Development of an Online Public Early Warning System for Extreme Rainfall and Pluvial Floods in Urban Areas in the Hungarian-Serbian Border Region (URBAN-PREX)".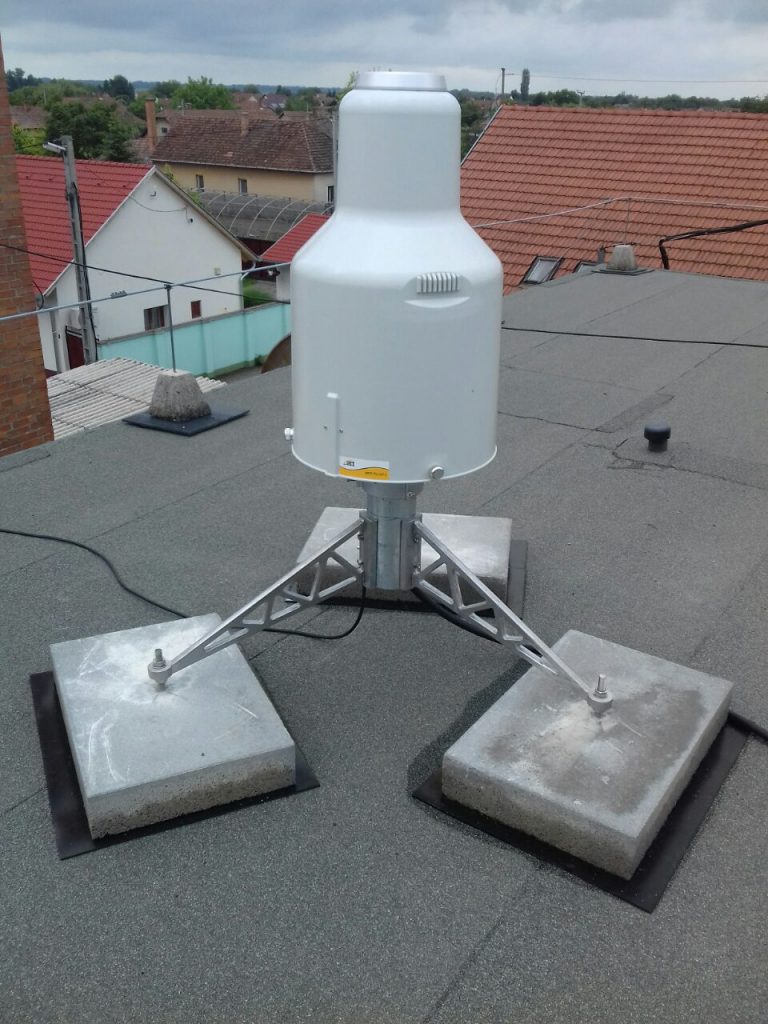 Two networks of precipitation stations have been created, in Novi Sad and Szeged, in order to make forecasting of real-time precipitation possible. The data collected by these stations can be viewed by any of us using the android mobile app Urban Preks (URBAN-PREX).
Why this application? Because the goal of the project is to make this information accessible to citizens at all times. This does not rule out a website that will share the same information, but it is crucial that this information is available to us at all times.
A total of 19 stations have been installed in Novi Sad. Two automatic meteorological stations and radar stations for measuring rainfall have been set up in urban and non-urban areas. Out of a total of 15 rainfall sensors, 12 were installed at locations in the city and 3 at locations in rural areas. All stations have a measurement frequency of 1 minute, and every 10 minutes the data is sent to the server at the University of Novi Sad, Faculty of Science. A total of 11 of these stations, a meteorological station and 10 precipitation sensors in urban and rural areas are installed in Szeged, and every 10 minutes data are sent to the University of Szeged, Faculty of Natural Sciences, Department of Climatology and Ecology of Landscapes.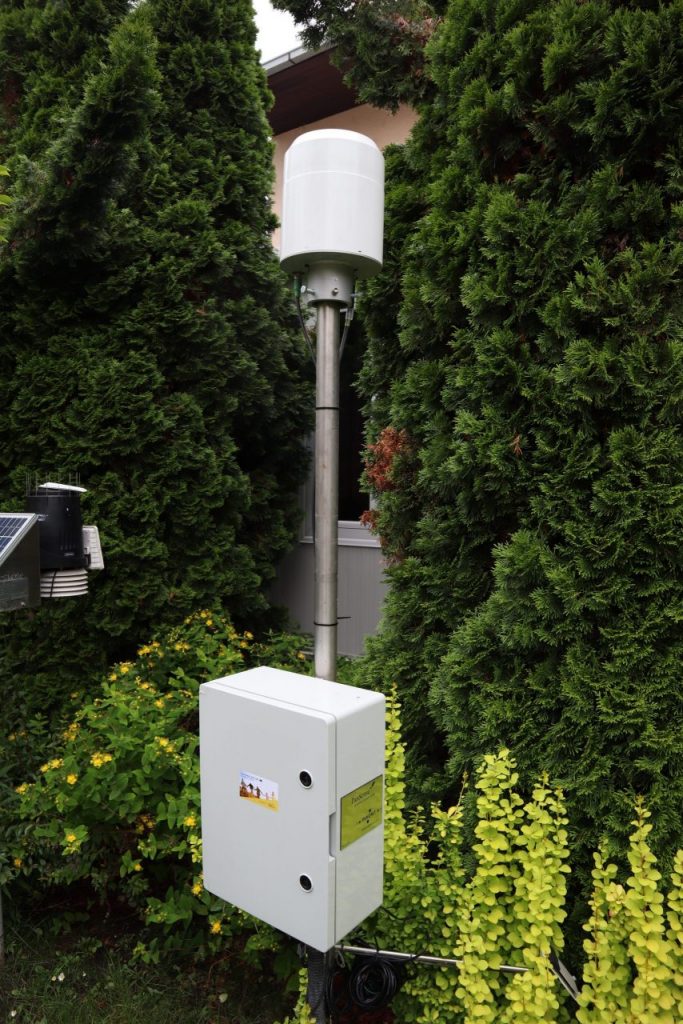 Weather disasters, exacerbated by climate change, can lead to an increased incidence of hydrological hazards. Among these hazards, droughts and groundwater occupy most of the surface, but they also have the greatest impact on the agriculture/economic potential and sustainable development of the border region with Hungary. Despite several earlier initiatives, risk assessment and mitigation have not yet reached the operational level. As these challenges affect Southeastern Hungary and Vojvodina, solutions require joint action.
The project primarily aims to develop innovative and harmonized monitoring solutions and water management plans in order to prepare for eventual inclement weather.
The results of the project will greatly contribute to the development of a cross-boundary water management and risk prevention system, improving the ecological and quantitative status of water bodies and minimizing the risk of drought and inland floods. Moreover, the results will also support the sustainable development and climate resilience of strategic sectors and the entire border region.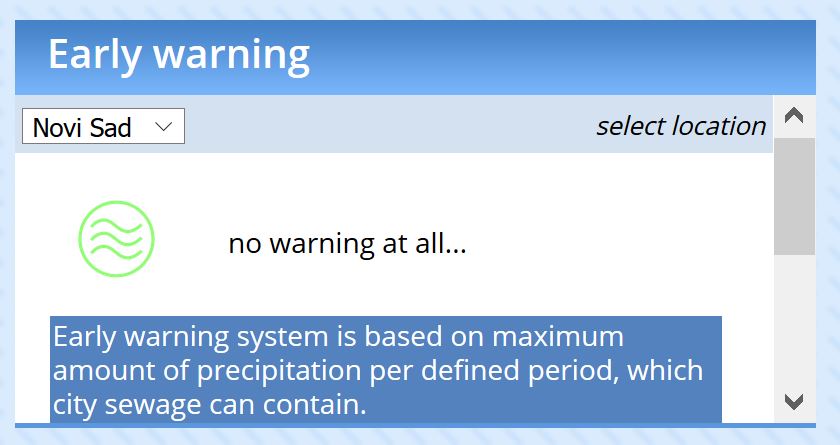 All the data collected through monitoring can be traced on the project information platforms (website, android application, social networks). The website www.urban-prex.org will present the main information on the project activities, as well as all monitoring and public display systems, such as:
Data from precipitation monitoring networks in both cities;
Map for a two-day precipitation forecast above the border area;
Information regarding early warning of the public in case of floods caused by precipitation in Novi Sad and Szeged, as well as in other cities in Serbia and Hungary.
The same information can be found on the project's Android app called URBAN PREX – Weather, which is made for the android platform and can be downloaded for free from the Play Store.
The project is developed and implemented by the most important research centers in the region (SZTE, UNSPMF and UNSFA) in cooperation with the competent water management authorities of both countries (ATIVIZIG and PVMC of Vojvodina).
Interreg–IPA Cross-border Cooperation Programme Hungary–Serbia (Interreg-IPA CBC Hungary- Serbia) is an initiative within the 2014-2020 European Union financial framework, under the Instrument for Pre-accession Assistance (IPA). Interreg-IPA CBC Hungary-Serbia is the fourth generation of the cross-border cooperation programmes in the Hungary-Serbia border region. Operating under the slogan "Good Neighbours Creating Common Future", the Programme supports the development of a stable and co-operating region and the overall quality of life in the border region. The total EU contribution to the Interreg-IPA CBC Hungary-Serbia programme (ERDF/IPA-Instrument for Pre-Accession Assistance) is 65,124,000 EUR. Taking into consideration the national counterpart (including also the own contribution of project partners), the total budget of Programme is 76,616,474 EUR.