During one of the hottest days of this summer, the snow scenes do not only look almost incredible but also – refreshing. The cold air tightens around you and whips you, and the eyes contract to protect themselves from the wind and the glare of the snow: Riding a snowmobile on the trails of Kopaonik, even the steepest ones, is extremely fun, exciting and, honestly, cool.
But no one can beat the 'coolness' of boys and girls who use these snowmobiles to save lives.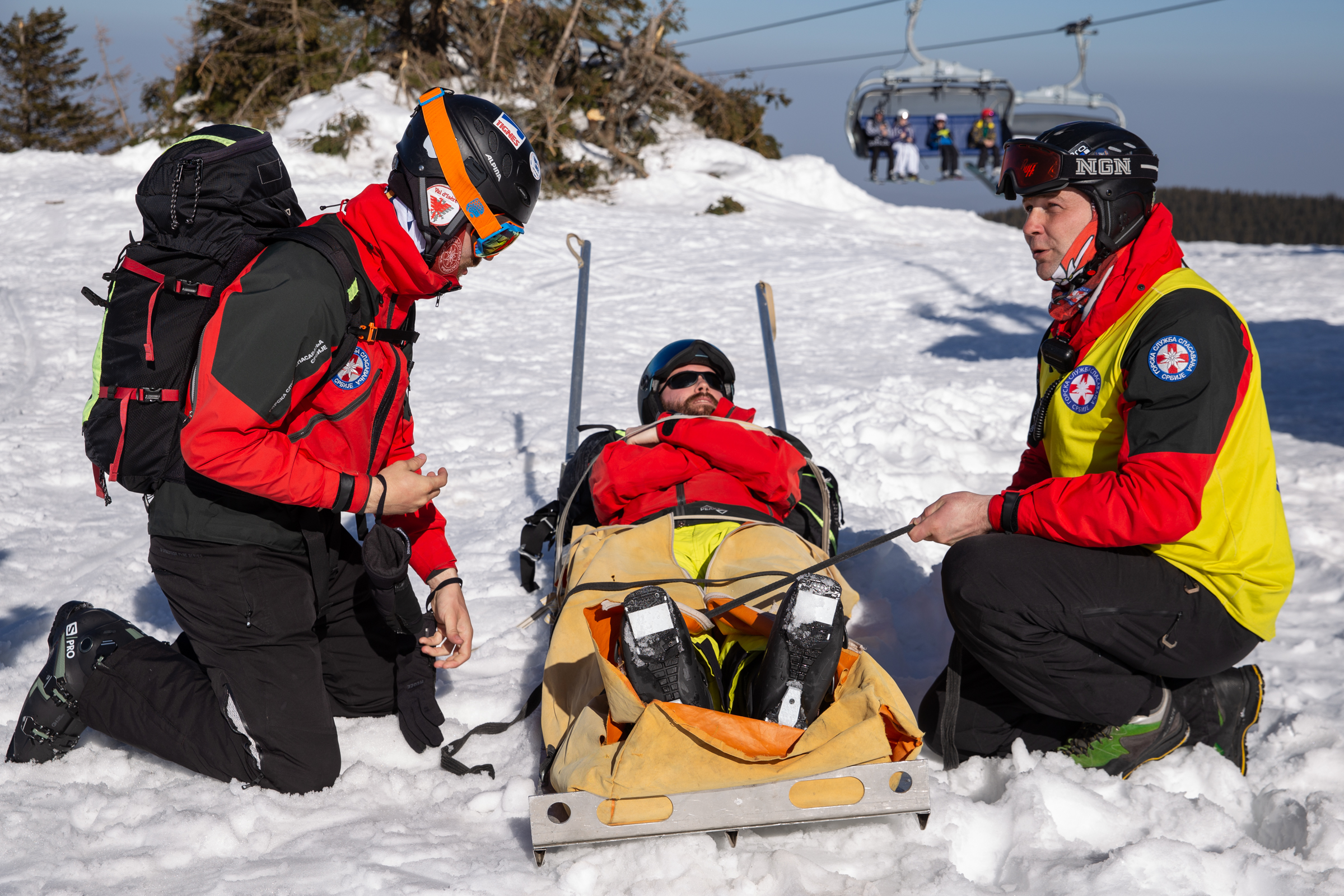 Marko Brzaković, one of the more experienced volunteers of the Mountain Rescue Service (GSS), said that during the season, they manage to transport about 10-15 injured people a day, and they have even more interventions on holidays.
"The point is to save human life," Marko briefly concludes.
"The rescue operation does not only mean providing first aid but also transporting the injured to a medical institution." Since I am the most mobile on the mountain on a snowmobile, I arrive at the intervention the fastest and transport people to the trauma centre as quickly as possible. Without this piece of equipment, it would be difficult to function on Kopaonik."
"In case of serious injuries, transport is a crucial part of the rescue operation – in such moments, speed can also mean saving the life of the injured person," adds Jovan Raketić, a GSS volunteer – a skier.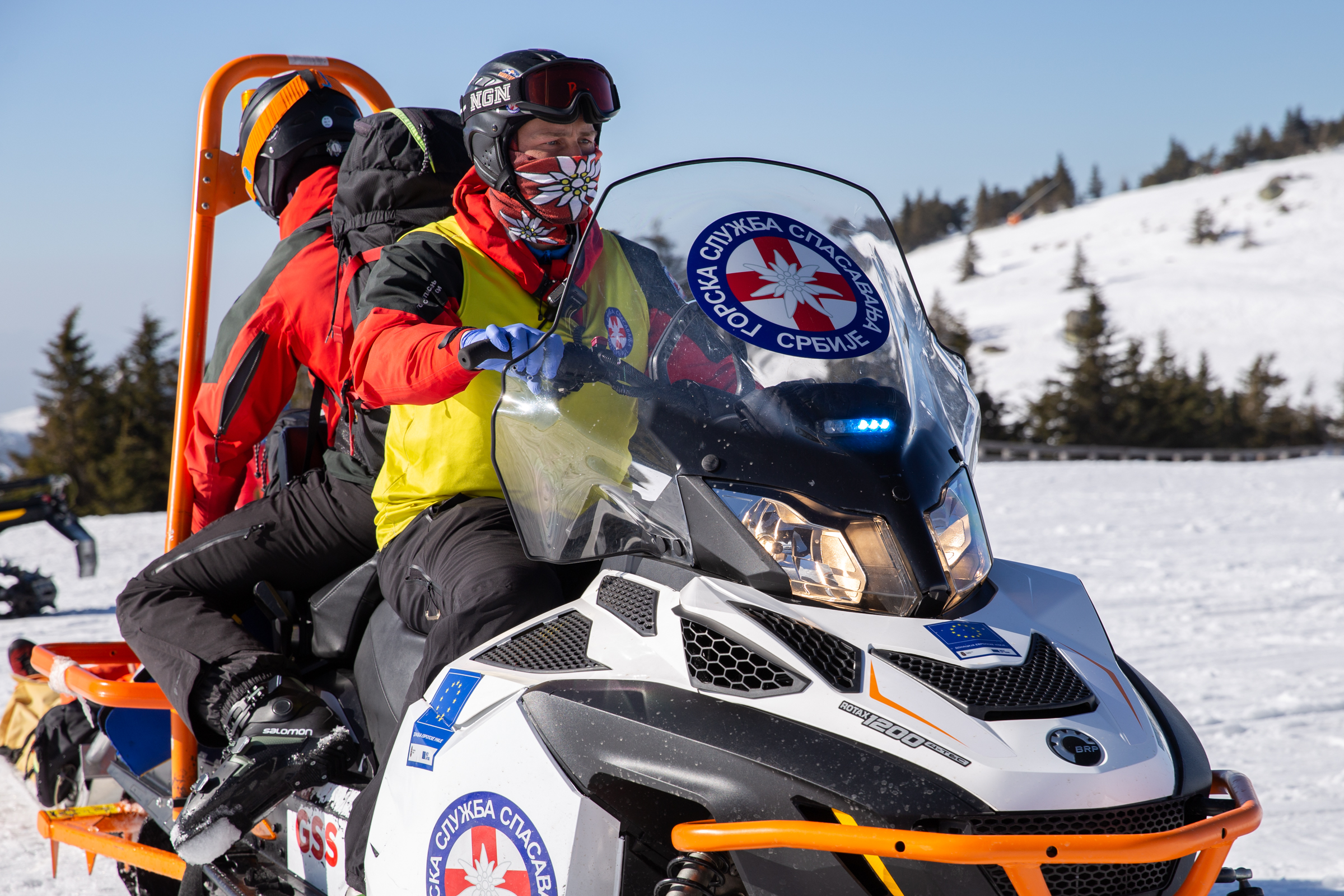 Stable and powerful snowmobiles, used by volunteers on Kopaonik.
"These snowmobiles that we received from the European Union enable us to perform more demanding rescue actions. They make entire actions much easier", Jovan adds.
More than EUR 1 million in grants
The project of the European Union – "EU for Serbia Resilient to Disasters", implemented by the UNDP (United Nations Development Program), covers the procurement of equipment and vehicles for civil protection units and the GSS, equipping a training centre and training. The total value of this donation is EUR 1.2 million.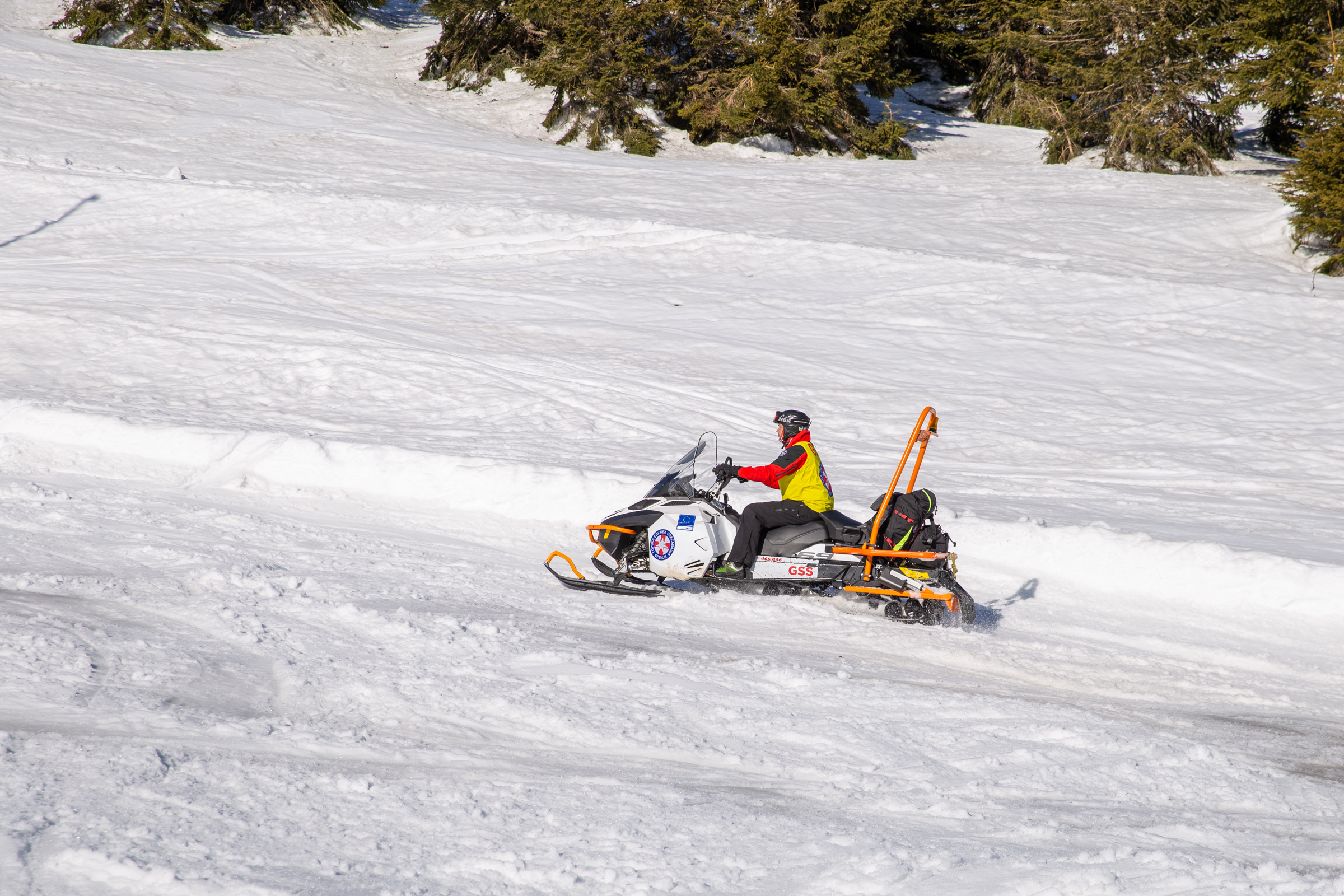 Thanks to the support of the European Union, civil protection units have already been provided with 900 sets of uniforms and 600 metres of three-layer mobile dams for flood defence, with a total value of around EUR 550,000, for actions in emergencies.
The Mountain Rescue Service (GSS) has also received new vehicles, uniforms and equipment from the EU, which will enable rescuers to be efficient even in hard-to-reach areas. 2 off-road vehicles, a 9-seater minibus, snowmobiles, as well as telecommunication equipment, stretchers, climbing safety equipment and rescue uniforms have been provided for the GSS. This EU donation is worth EUR 200,000. Specialized training for members of the Mountain Rescue Service in accordance with European standards are also planned.