Each year, 25th of November marks the launch of Orange the World – 16 days of activism against gender-based violence. This is however a topic that should be talked about throughout the year, agreed the participants at the official opening of the campaign, held at the Kalemegdan fortress.
The immersive exhibition "Safe Everywhere" (Bezbedna svuda) was opened on the same occasion, and will be accessible to everyone who walks in the Kalemegdan park over the next 16 days. The aim of the exhibition is to draw attention to possible ways to improve women's safety in public space with simple solutions.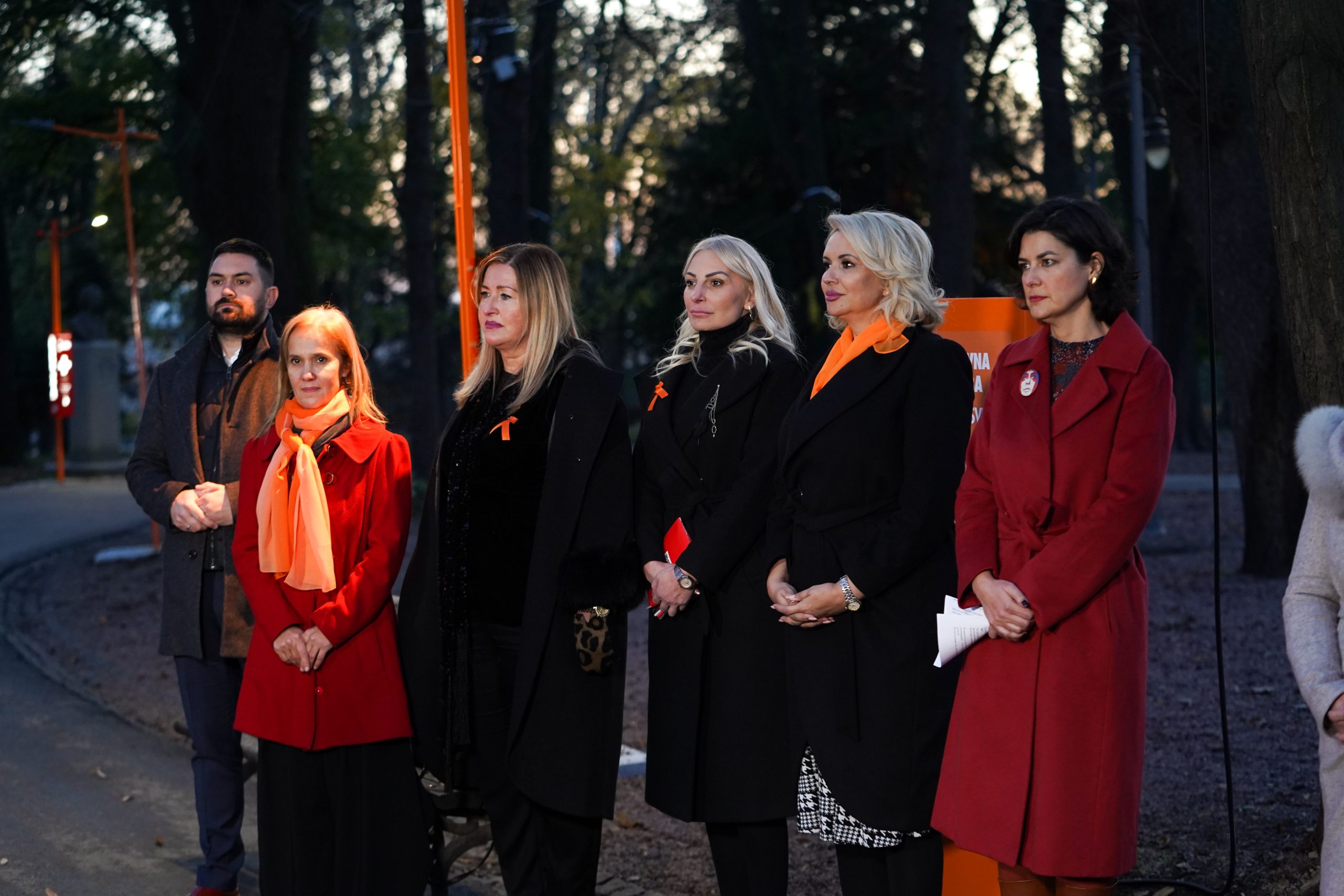 One in three women worldwide has experienced physical or sexual of violence during their lifetime, and we so often repeat this staggering number that it has become a widely acknowledged yet abstract number. We forget the human tragedies behind it, said Deputy Head of the EU Delegation to Serbia Plamena Halacheva, adding that the victims of tragedies are sometimes forgotten.
"We forget that we are talking about our mothers, sisters and daughters, about women like me or you. We forget that fighting for women's rights is fighting for everyone's rights," said Halacheva.
She recalled that in March this year, the European Commission proposed a new Directive on the fight against violence against women and domestic violence.
"For the first time, it will set out binding EU rules to tackle violence, including online violence, comprehensively. This is even more important in light of the current surge in gender-based cyber violence," Halacheva said.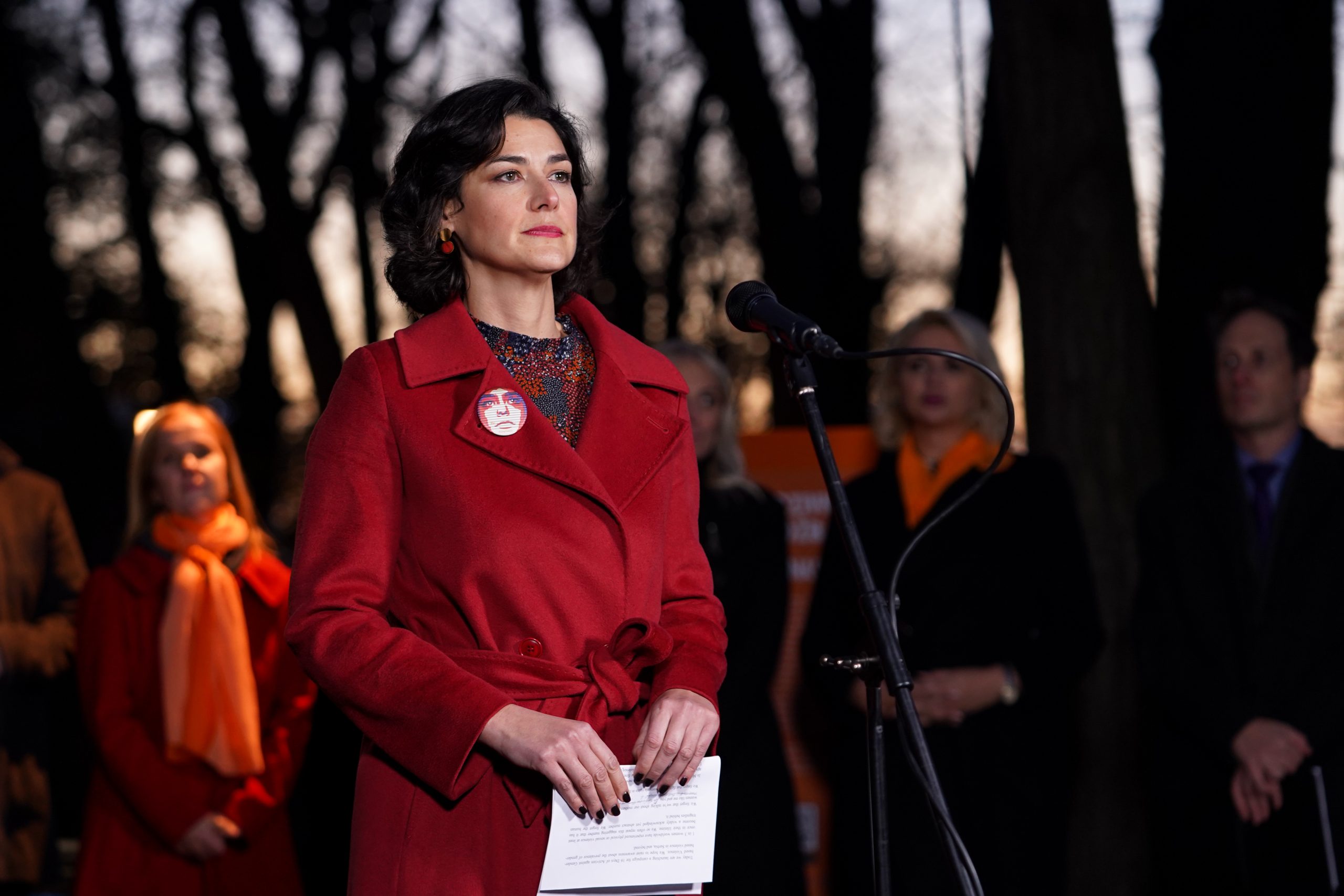 The Director of the United Nations Office for Gender Equality (UN WOMEN), Milana Rikanović, said that the focus of this year's Orange the World campaign is the safety of women in public space, and that statistics speak for themselves.
"Do you know that every fourth woman in Zemun carries a pepper spray, just in case. Our partners say that according to their research, every sixth woman in Pančevo does not go out alone at night. 71 percent of women experienced some form of violence in public space – from whistle-blowing, unwanted touching, to the fact that 9 percent of women experienced rape or attempted rape. This tells us that women are not safe in different places," said Rikanović, stating that the exhibition was created after listening to the experiences of women from five cities across Serbia.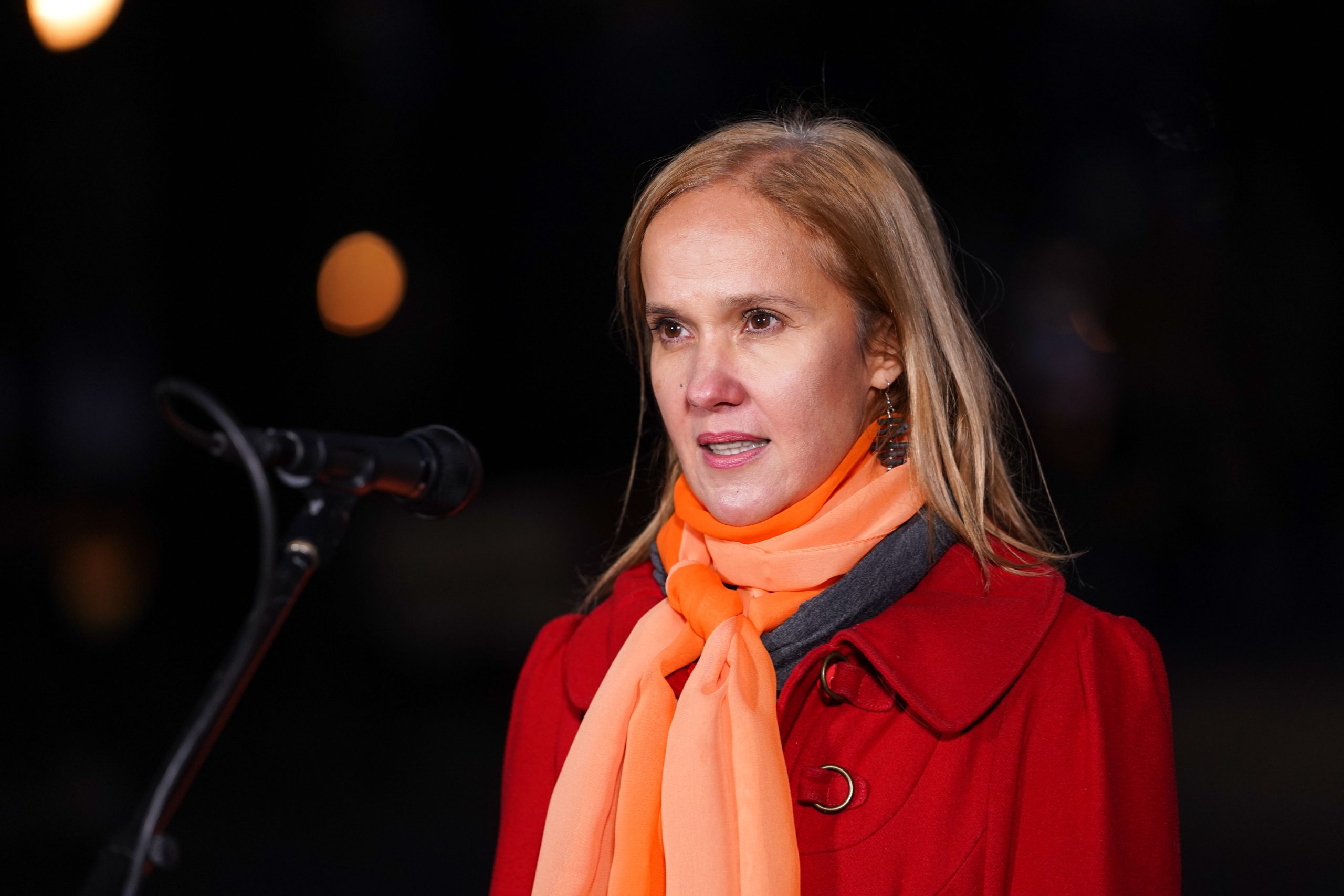 Darija Kisić, Minister for Family Care and Demography, said that throughout history, women have been subject to various types of violence that were were not talked about, and that is why it is important to stop such practices now.
"That is why the goal of the Government of the Republic of Serbia was and will be zero tolerance towards any form of violence, and the Ministry of Family Care and Demography and the Coordinating Body for Gender Equality will always be partners in achieving this goal. On this day, we must send a message that every woman must resist violence, that she must not be silent, that she knows that she has someone to turn to," said Minister Kisić.
Assistant Minister for Labor, Employment, Veterans and Social Affairs Biljana Zekavica said that all relevant stakeholders need to work closely together to eradicate violence against women and improve the regulatory framework.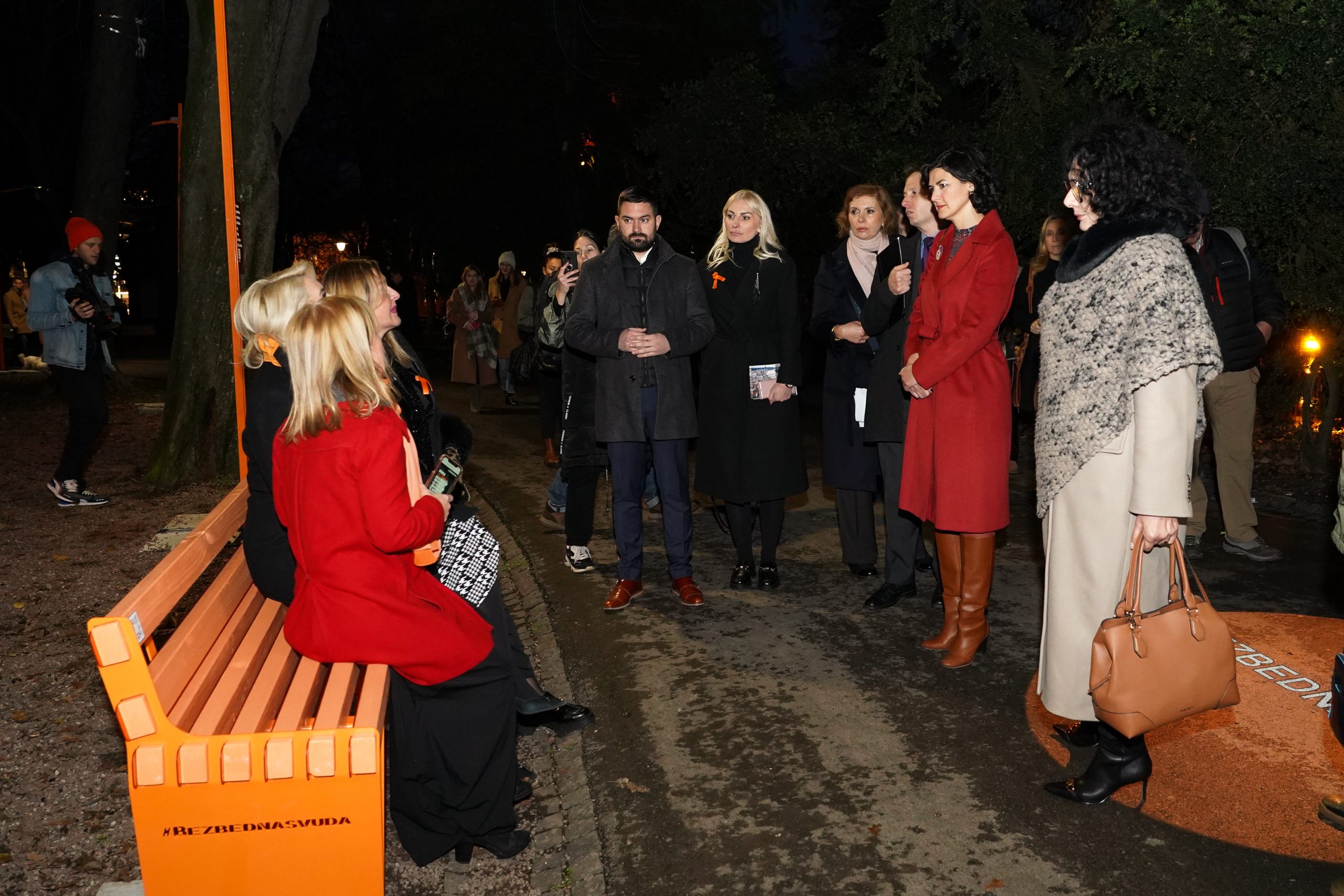 The Chargé d'Affaires of the embassy of the United Kingdom in Serbia, Dominic Otway, said that their diplomatic mission has been actively involved in raising awareness about the problem of gender-based violence for the past year.
"Unfortunately, this problem is a global phenomenon, and we've had some horrific cases in the UK. So we focused on how we can make the streets safer, how we can improve safety in the online world. We allocated funds to improve safety in public transport, to improve public lighting," says Otway.
"United in activism to stop violence against women and girls" is the theme of this year's "Orange the World – 16 Days of Activism" campaign, which runs from November 25 to December 10, when we celebrate International Human Rights Day.
This year, the EU Delegation in Serbia joins the global campaign by promoting empowered women and through cooperation with the wider community against physical, verbal and/or socio-economic violence.
 During this global campaign, we partnered with accomplished actors from Serbia in the spheres of fashion, art, sports, literature, cinematography, etc.